SAKER UPGRADE BUSHCRAFT HAND AUGER WRENCH NEWS
Written by: Chris Wilson,
Monday, March, 21, 2022
This really is the only way to split kindling. It's the ultimate tool that anyone can safely use. ——Lila R.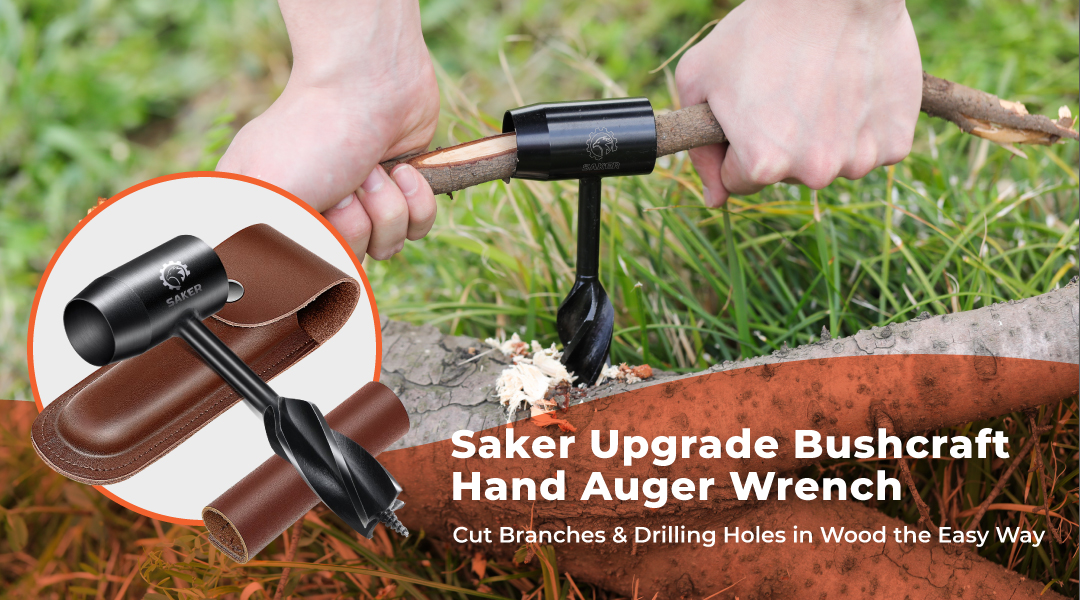 As an outdoor enthusiast, have you encountered these problems? When you're camping and trying to drill a hole in a branch, you're going to find it laborious. And when you want to build a stand out of those branches, you find it difficult to get the corresponding sticks to fit the holes you drilled.
When doing outdoor activities, it is possible for accidents to happen. When someone twists their foot or gets injured, a cane or a stretcher is needed, but the question is, how do you get them in the wild?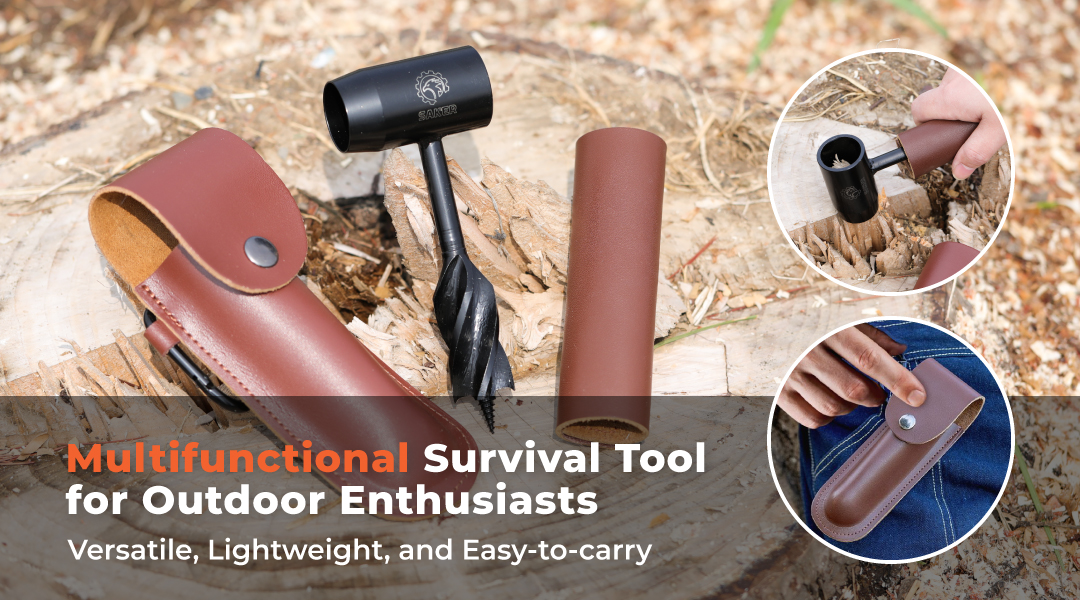 Maybe you are looking for a tool to help you solve these problems, so you must try this wonderful tool - Saker Upgrade Bushcraft Hand Auger Wrench.
Saker Upgrade Bushcraft Hand Auger Wrench is a game-changing outdoor survival multi-tool for survivalists, homesteaders, bushcrafters, hikers or campers. With this bush survival tool, you can build anything from camping tools to traps to primitive outdoor shelters to even furnished settler huts, all with one lightweight, easy-to-carry and infinitely versatile bush survival tool!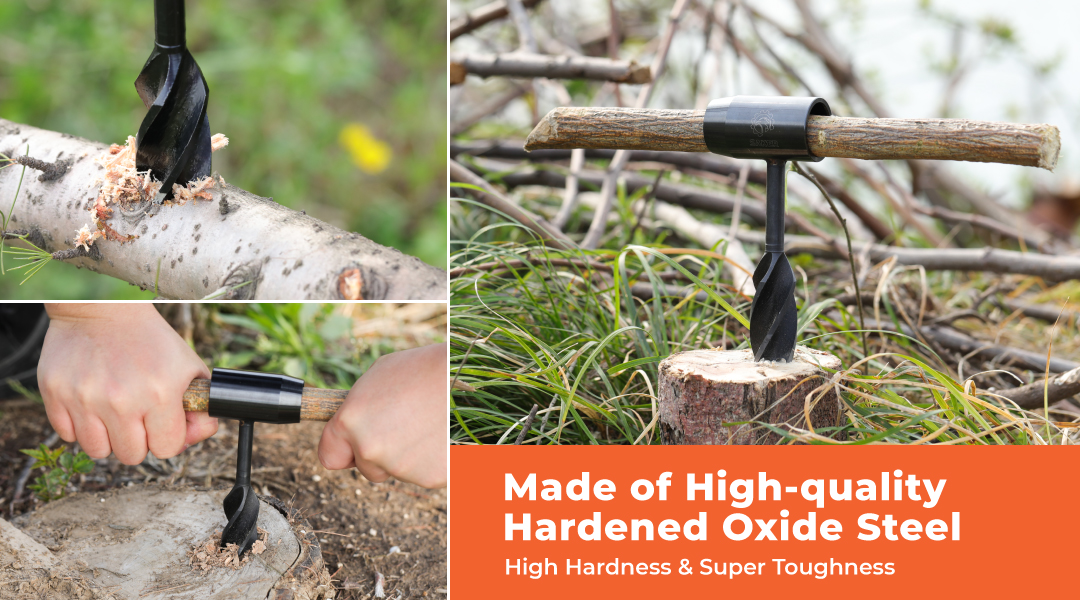 Saker Upgrade Bushcraft Hand Auger Wrench is made of hardened oxide steel, which is very strong and durable, and the high-temperature hardening makes it super hard. It has a good impact and wears resistance. In addition to this, its long service life, high hardness, and super toughness are also advantages.
The Saker Upgrade Bushcraft Hand Auger Wrench is professionally milled and its sharpness and hardness will allow you to create the perfect hole every time you use it.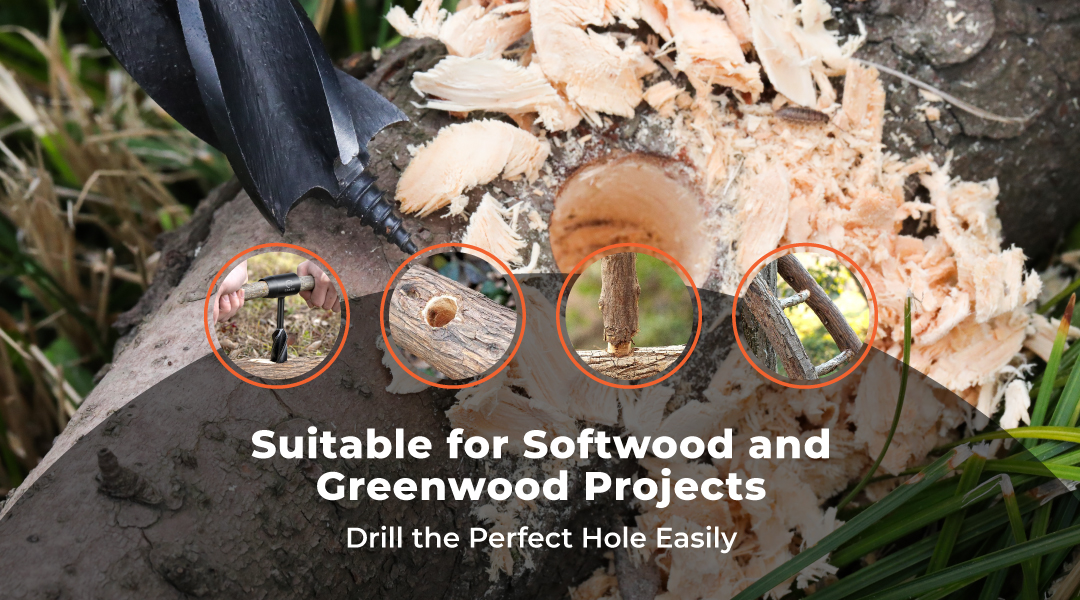 Saker Upgrade Bushcraft Hand Auger Wrench might be the most important piece of survival gear and equipment you own. It's good for softwood and greenwood projects such as fish traps, chairs, mallets, ladders, maple syrup taps, and most importantly, survival shelters.
The wood auger bit itself is made to drill a one-inch hole that is the same diameter as the peg. It's made of high carbon steel and sharp right out of the box. What makes this hand wood auger unique is that the handle is tapered down to a sharp point that will cut a perfect hole. Perfect self-tapping pilot screw design, easy to hammer into a branch for a peg the same size as the wood auger bit.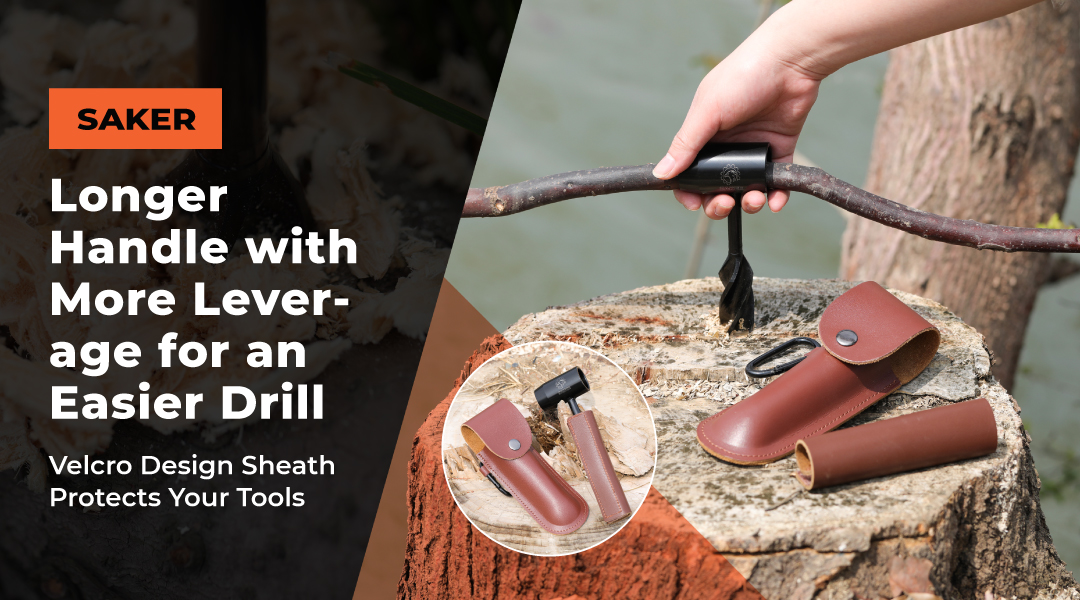 An additional design feature of the handle piece is that it is capable of passing a stick or branch all the way through it. The upgraded handle is longer than other hand augers, this allows you to turn the auger with more leverage making it easier to drill out that perfect hole.
To top things off, each hand wood auger comes with a nicely stitched split leather sheath with a belt loop for easy storage and transportation. It also provides protection for the auger and for any other tools in your survival backpack, and make your wrench always at the ready.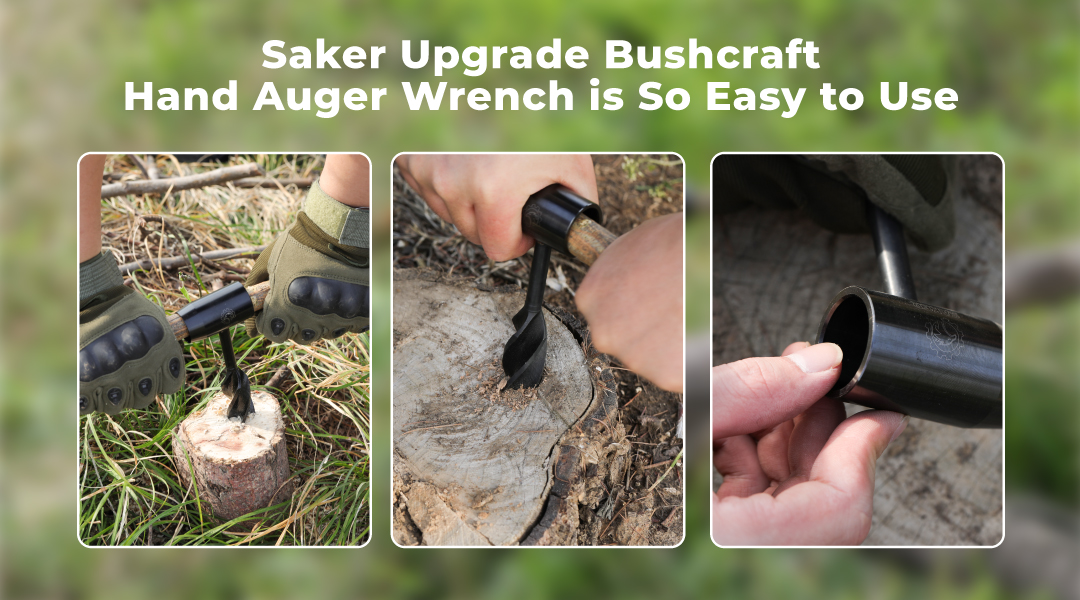 Saker Upgrade Bushcraft Hand Auger Wrench doesn't just make holes, but also makes a peg the exact size to fit the drilled hole so you'll never run out of cordage again!
Find a stick of wood a little thicker than Saker Upgrade Bushcraft Hand Auger Wrench, then use the tool to tap the auger into the stick. Peel away the excess wood to reveal a smooth and perfect peg. Put another stick through the handle for leverage, making the scotch eye auger drill simple. Once you get your drilled hole, you can tap your peg into the drilled hole. Since the diameter of the hole is the same as Saker Upgrade Bushcraft Hand Auger Wrench, so you can get a perfect joint without the use of a paracord.
Once someone is injured in the field, it is great to use this tool to quickly make a simple stretcher or crutches.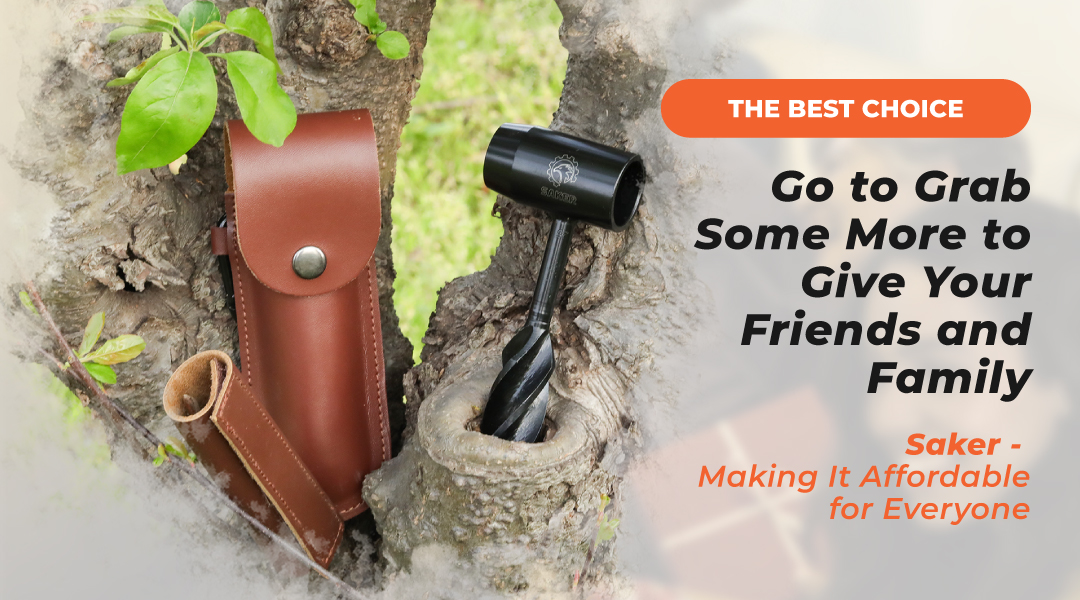 After introducing so much, you may want to know the price. Here's a site that's running up to 50% OFF sale on Saker Upgrade Bushcraft Hand Auger Wrench. Grab some more to give your friends & family. BUY MORE, SAVE MORE!
It's not sure how much longer this sale will go on for. So if you want to try Saker Upgrade Bushcraft Hand Auger Wrench, why not do it now, while you can get this big discount? Click here to get started.
Order now, before inventory runs low or supplies completely sell out again.
Did you know big brands spend BILLIONS on advertising, physical stores, and boss bonuses? Can you guess who's paying for that? Yep, we the customers...
The Saker Upgrade Bushcraft Hand Auger Wrench spends nothing on any of this. They only sell online, don't advertise on TV and don't have greedy owners who demand ridiculous bonuses.
They prefer to let their devices and positive reviews do the talking for them!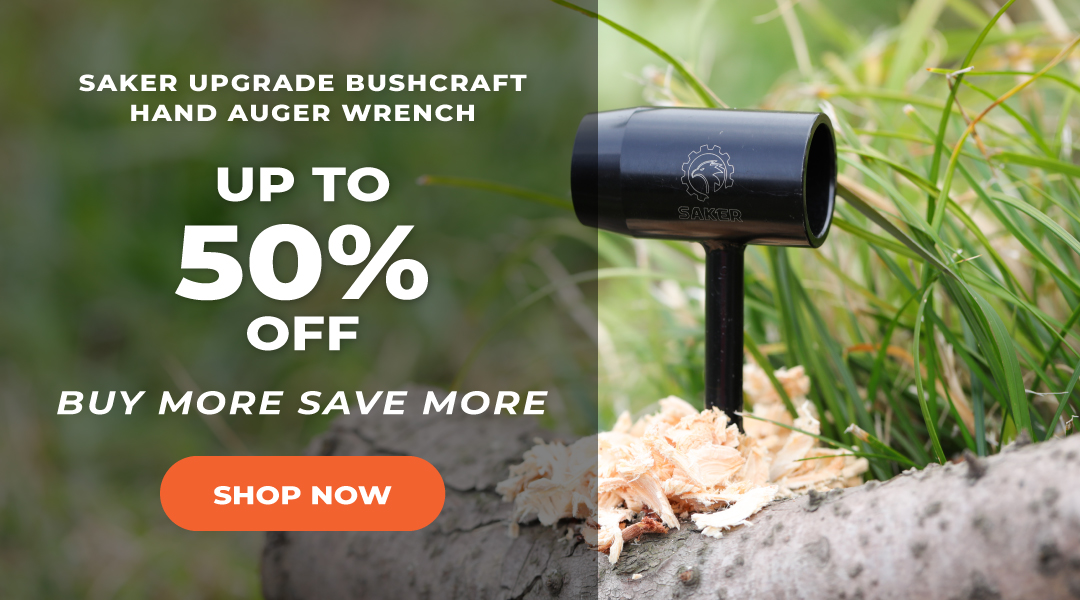 Now that you've discovered how unique, innovative this Saker Upgrade Bushcraft Hand Auger Wrench can help you when you're outdoors camping, hiking, backpacking, or building, let me show you how easy it is to use it. All you need to do is to follow these 3 steps:
Saker is offering a 50% discount on the product while supplies last, so don't wait too long. There's no saying when this deal will end, so it's a good idea to MAKE YOUR PURCHASE TODAY.
Saker wants to nudge you off the fence by giving you 50% OFF your order.
Check here to see if stock is still available>>
Don't take it from us:
This item was received promptly and very well packaged. A sturdy and Durable leather Pouch is included. An unexpected survival guide was made available. Inspiring Tool! This tool is a must for Deer camp and outback camping. Attentive seller and Great Utilization Videos Available also - I would recommend without hesitation - Fantastic gift for Dads! Thank you !!
"Bought this for my husband. He has gotten into bushcraft woodworking. He likes that he can just use hand tools without power. He has used it several times so far and enjoys it. It came in sharp and drill holes through several kinds of woods that he is using to carve with."
"If you like bush crafting, this is a "must-have" bit of kit to make a building without nails or bindings easier! Not only will it bore a connector hole, but make the connection peg for you! Only one small problem is that the depth of the hole you can create is somewhat limited, but that is ok it's compact size more than makes up for this. A 2 in one tool if you will, wanted one last time but they ran out, thankfully I got one this time around! Very happy with my purchase!"