SAKER PAINT RACKS NEWS - 3
Written by: Chris Wilson,
Thursday, March 21, 2022
This really is the only way to split kindling. It's the ultimate tool that anyone can safely use. ——Lila R.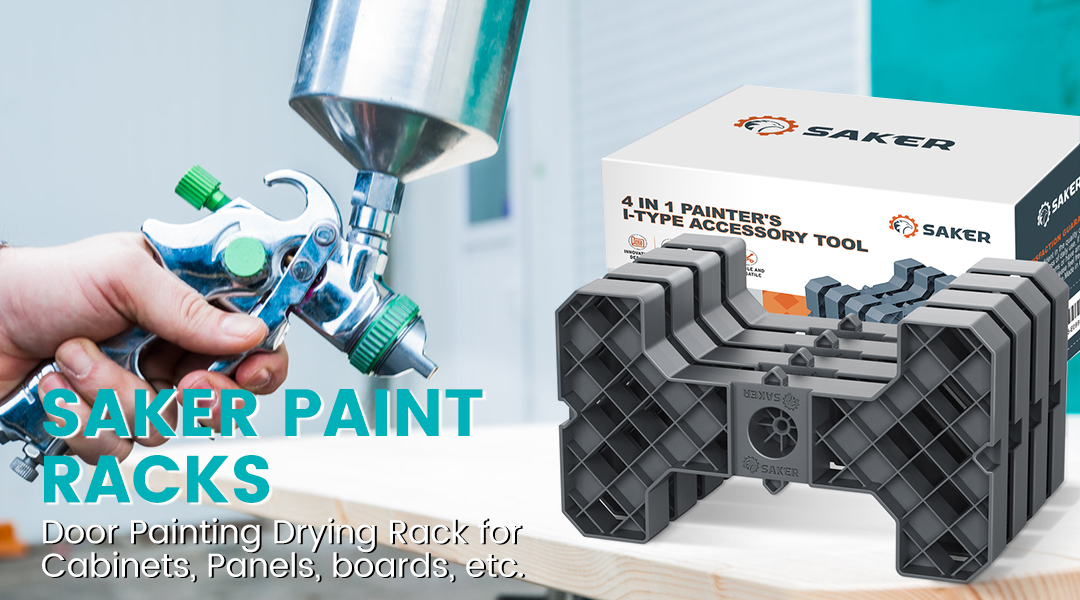 If you are looking at a painting project or renovation, you already know how complex it can be to properly manage your doors and trims. And to do so while saving time and space is entirely out of the question. Well, not anymore.
You are introducing Saker Paint racks, an all-in-one Paint rack solution with an Innovative design, Top-notch quality. Time and space-saving feature and user-friendly paint organization tool. But before I go deep into the product and show you how versatile it is, you must ask yourself, who is this product for?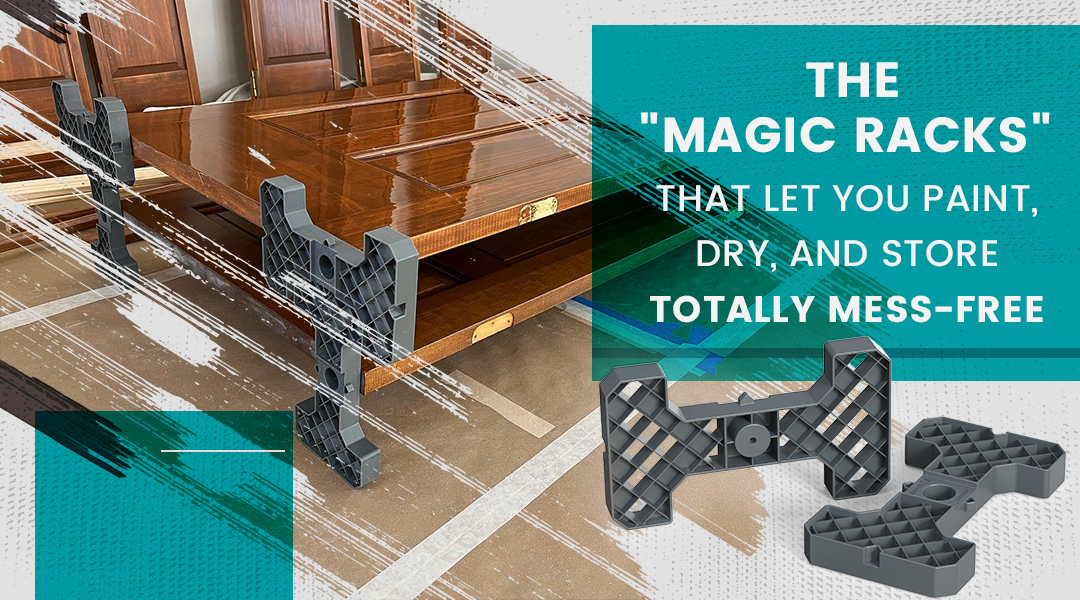 Well, truth be told, it is for anyone who is looking to do a professional paint job without having to worry about the organization of your stack doors and trims.
You are among the lucky few if you have tons of space to keep your cabinet doors supported after they are painted. But for most of us, we need something that can stack the doors without using the most space. And this is precisely what I found to solve that problem.
So without any further ado, let us check out what this unique and convenient heavy-duty spacer offers.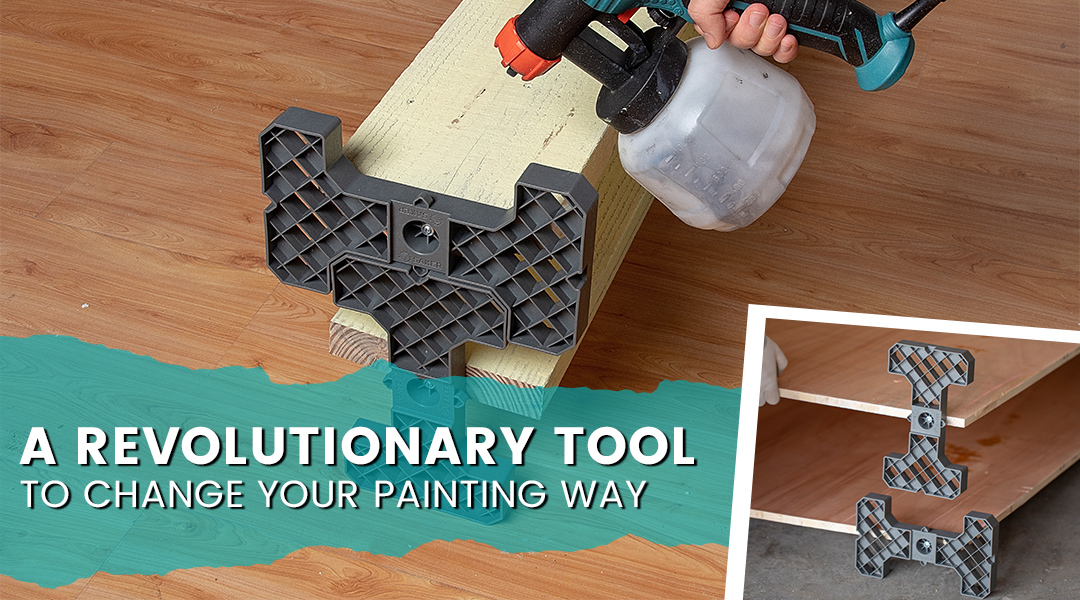 The first thing that I MUST talk about is its design. Before using the Saker paint racks, I had no idea how is it could be to manage your painted doors with ease. But this paint rack has changed the way how I think about paint jobs.
The product features an innovative I-type design. The unique design prevents any form of streaks, runs, and drips, which can be a nightmare for painters. And also allowed me to stack the trims by saving a lot of are for stocking.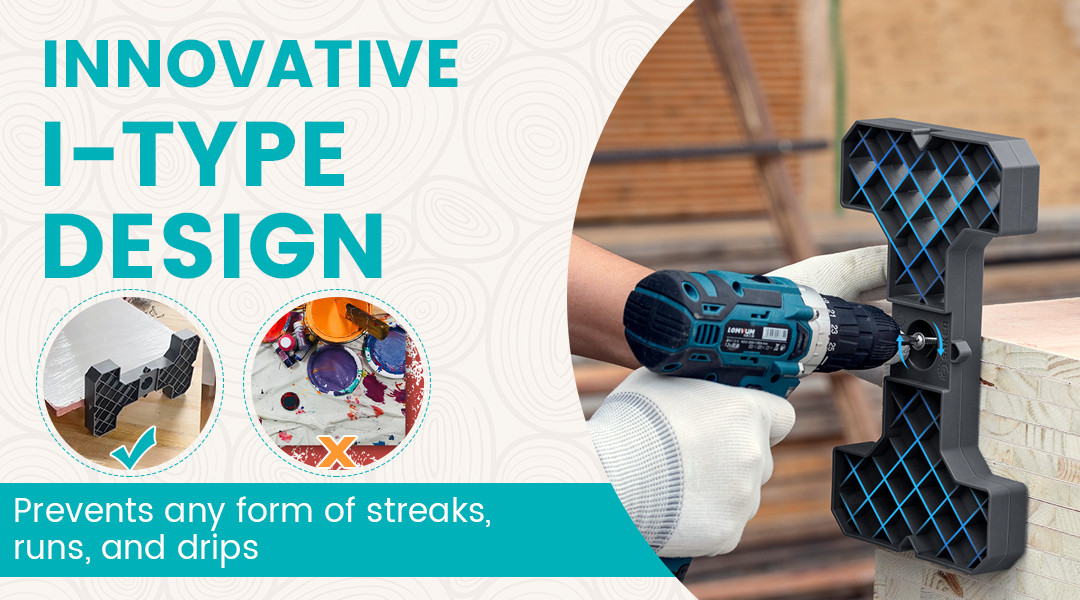 Well, yes, it can save you a lot of space. But most racking systems that offer space-saving features are very time-consuming to handle and set up. But not with the Saker paint racks. Its unique design allows you to turn the door over very quickly.
I could also place one trim stacked on top of another and paint both sides seamlessly without putting in too much effort. As a result, it saved a lot of time for the completion of the project and allowed me to move on to my next project 50% faster.
You are no more carrying the doors to an outdoor space or the shops. You can now do it effortlessly inside your house while also saving a lot of time.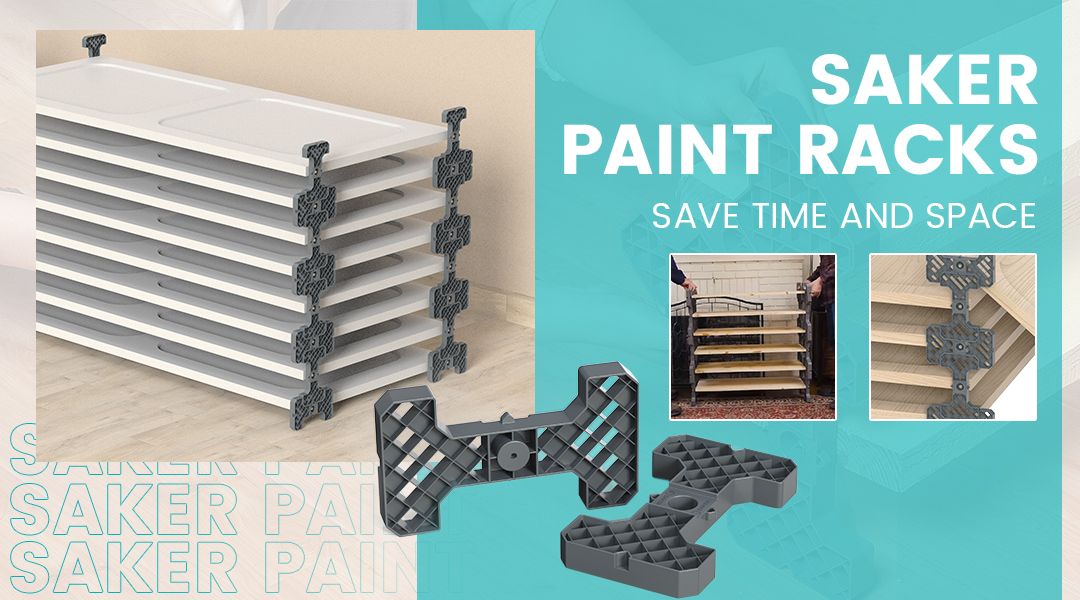 One of the biggest concerns of innovative tools like these is the build quality and durability. But that is something you do not have to worry about while using the Saker Paint racks.
All the previous saker products I have used offer extreme durability and premium quality. And the Saker paint racks are no different. The Paint racks are reusable can be used to paint both exterior and interior doors, frames trims, cabinet doors, and much more for years to come.
The premium build also ensures that it can seamlessly handle rough painting projects and allow painters like us a worry-free experience.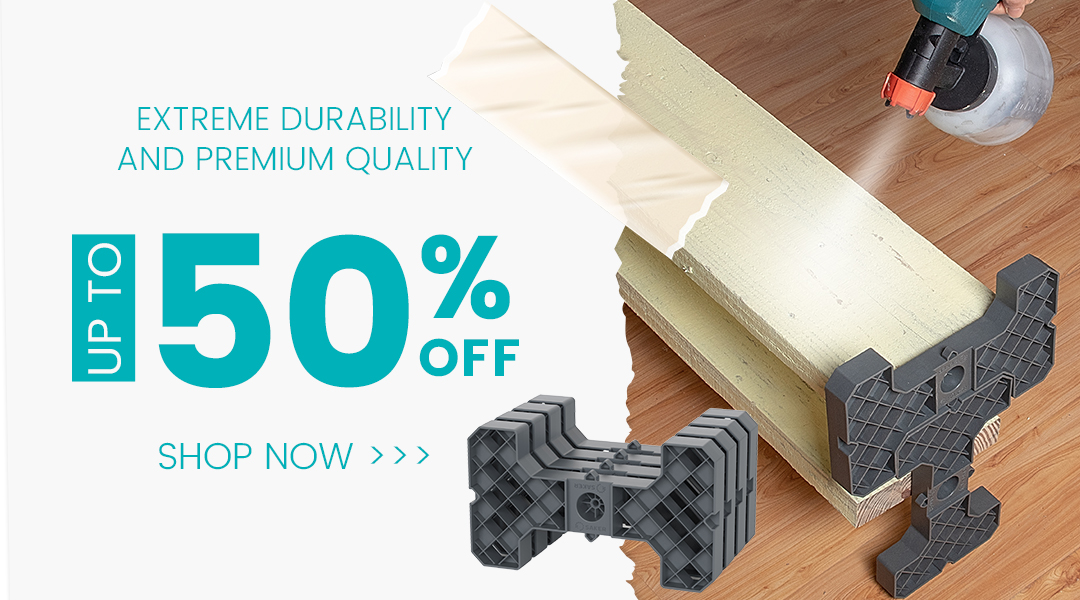 The Saker paint racks are easy to set up and even easier to operate. To start things off, you need to remove the hardware from the doors, like knobs and hinges. Now, all there is left to do is attach the tools to all four corners of the doors.
Once one side is spray painted, it can be easily flipped over and painted on the other side. Once the first door is done, you can slip the second one on top of it as the stack adjusts accordingly to continue.
But the most astonishing part of this product is that other professional rack system that offers a similar setup can be 5 to 10 times their price point. So if you are looking for a paint solution tool for stacking that offers competitive price, wide usability, and is durably built, the Saker Paint racks are a no-brainer.
Go to the official website to place your order.
Grab a clean, neat result after EVERY paint.
Saker wants to nudge you off the fence by giving you 50% OFF your order.
Check here to see if stock is still available>>
Don't take it from us:
"Highly recommend!"
"This product is so great. They look so well made and have very good quality. They work well and I have used them for my DIY projects. Not only can it flip the door easily, but it can also be stacked together without taking up space. It helps me a lot! I highly recommend it."
"Great functionality"
"Good quality! When painting or spray painting, I need such a tool to place my project, it can ensure my work safety, reduce confusion, and get excellent results. It is also very simple to use. Using Saker Spray Paint Racks, I can paint one side, flip it and paint the other side. An added benefit is that the doors can be stacked together without touching them."
Thomas L., Birmingham, AL
"Easy to use"
"We used the Saker Paint Racks when we painted our kitchen cabinet doors, these worked great to keep all my doors off the ground and make it easier to paint. They were perfect! Not too tall or too short and they held the weight of the doors just fine."