SAKER SPRAY PAINT RACKS
These versatile racks are
Perfect For: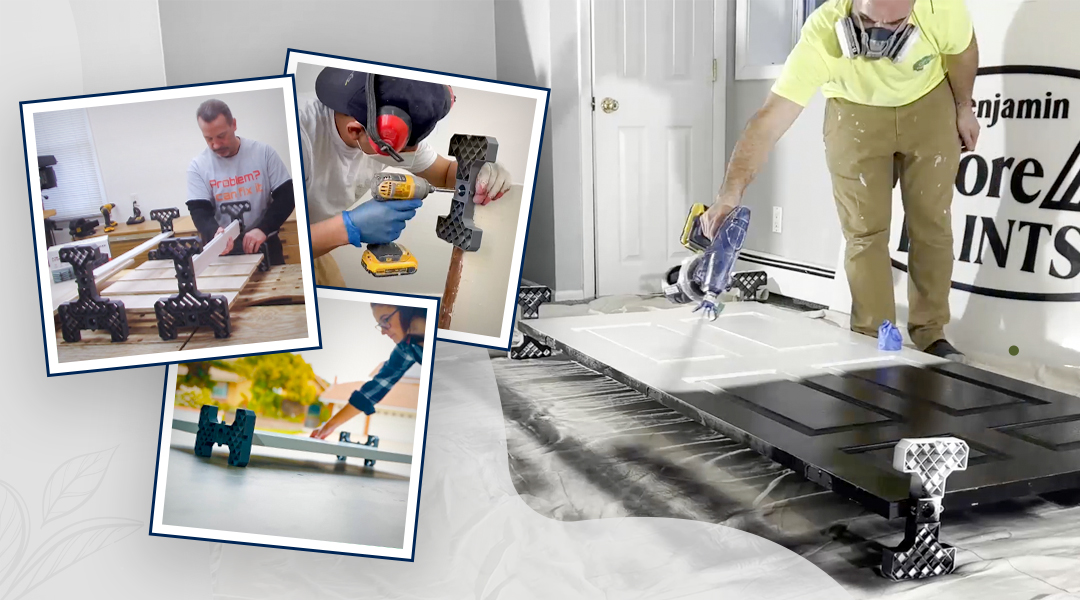 Smudge-free Design

Seamlessly flip over the boards without touching them and risking smudges

Easy to Use

Any level of handy person can get professional-looking work

Light and Sturdy

Carry them to any worksite, and hold heavy boards like doors

Faster Drying

Saker boards allow in even air flow to all sides - no risk of smudging

Free Up Space

Stay organized and neatly store your boards on the site or in the shed
America's New Favorite Tool Featured On:

Painted Doors, Trim, and Cabinets up to 10x More Professional
With the Saker Paint Racks, your days of fumbling around with wet paint, doors and trim are over. Thanks to the innovative "ɪ" shape design of Saker, now you can keep your boards steady and easily flip them over to detail hard-to-reach angles, without risk of smudging.
Your projects are done faster, have less clean up, and look up to 10x more professional.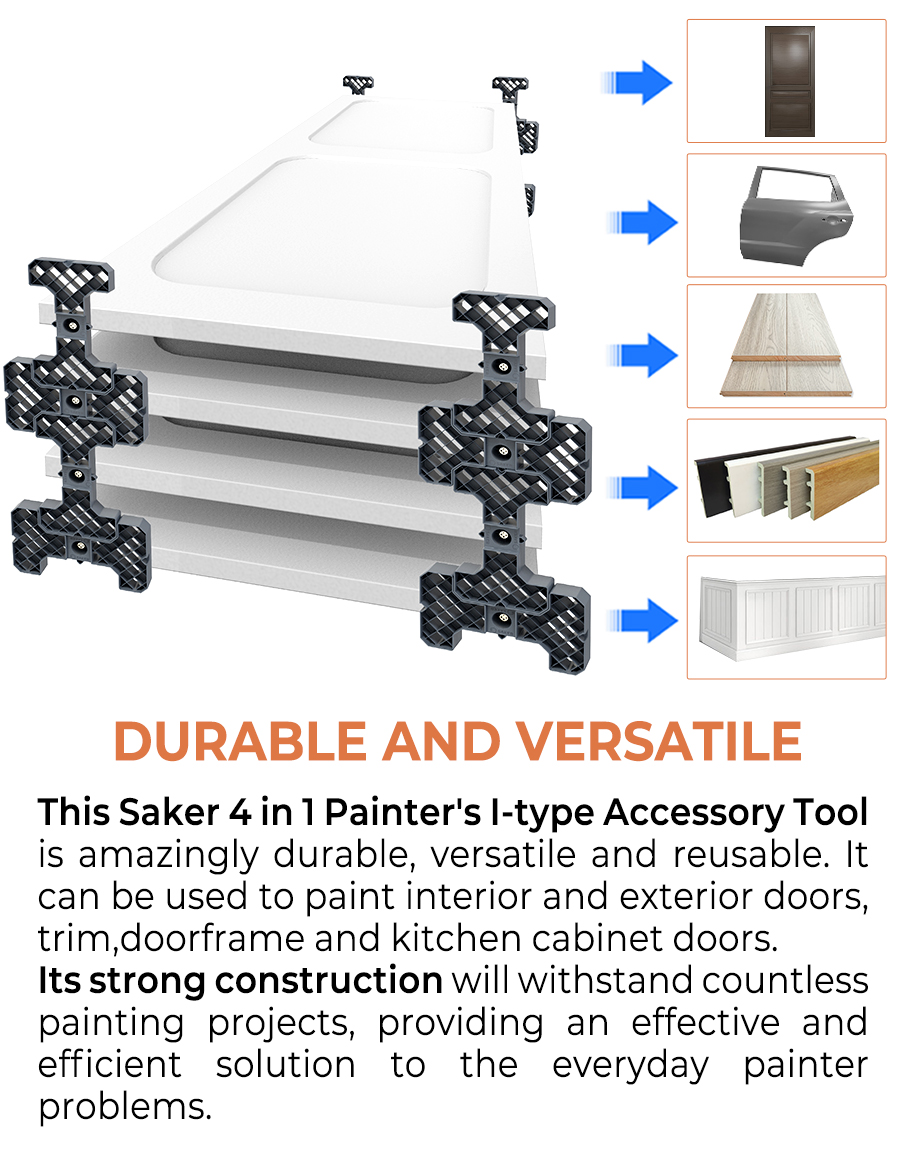 Painting & Spray Painting

Doors, trim, cabinets, and boards

Drying

Touch-free stacking and ample air flow

Reaching Angles

Easily flip around to reach difficult angles

Clean Finish

Avoid drips, runs, and smudges while painting

Storage

Open up more space in your shed and work space

Safety

Keep the floors clear of debris
Save on Messes, Time & Space
When you use Saker "Magic" Racks, you avoid the messy drips, runs, and smudges that usually come with painting your doors, cabinets, and trim. You save time from arranging the boards, drying, and cleanup. You can store multiple boards on the racks, and free up space around your work site or shed.
Why do Professionals Only Trust Saker?
Over 86,000 construction journeymen and foremen around the USA praise Saker for the innovative, efficient design. Other racks stay stationary and require you to touch them with your hands in order to flip. Saker uses an innovative "ɪ" shape design with rotating fixtures that allow you to turn your work without smudging, and add detail in hard-to-reach places.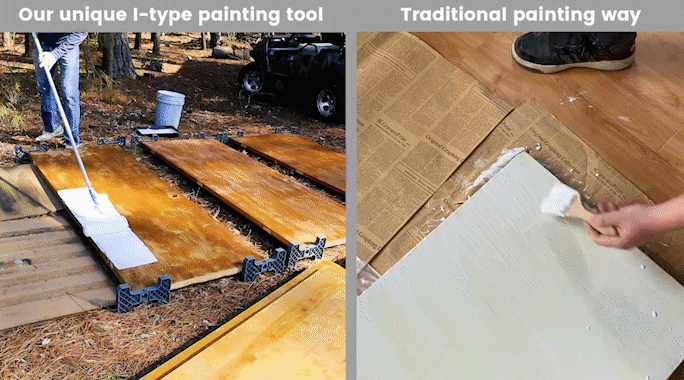 Saker "Magic" Racks
Innovative "ɪ" shape design
Smudge free rotation
Keeps boards sturdy
360° airflow for drying
Holds multiple boards at once
Opens up more space
Strong and durable
30 Day Satisfaction Guarantee
Other Racks
Basic flat design
Smudges the paint when rotating
Keeps boards sturdy
Can only dry one side at a time
Only holds 1 board at a time
Takes up more space
Made with flimsy plastic
No guarantee for customers
Saker Paint Racks are So Easy to Use
STEP 1

Prepare your door, cabinet, or board by removing all the hardware like bolts, hinges, and knobs

STEP 2

Attach the shelf to all four corners of your board or door, then start painting.

STEP 3

Using the "ɪ" shape of the shelf, flip the board over when you're ready to do the other side - it won't smudge on your fingers or the boards beneath it.
Purchase Saker Paint Racks!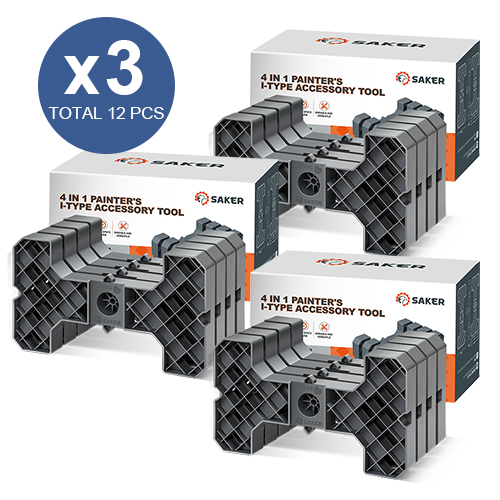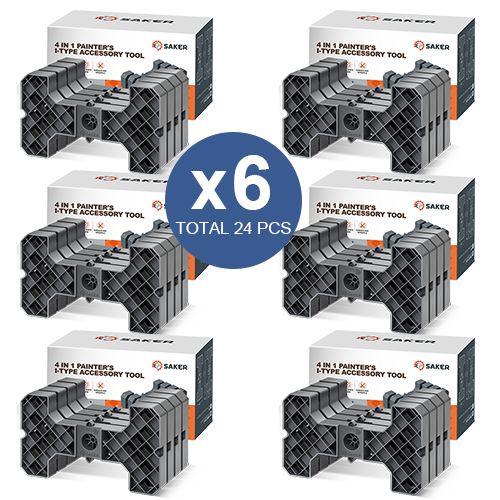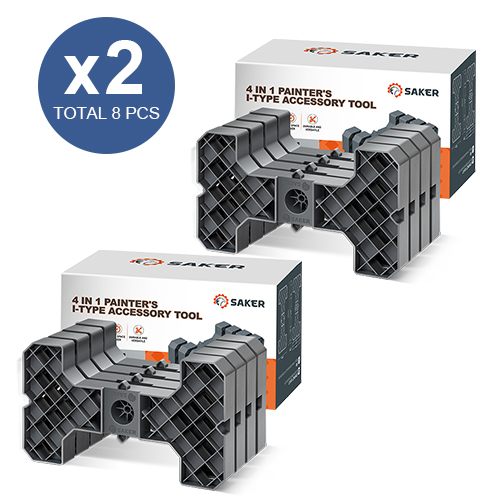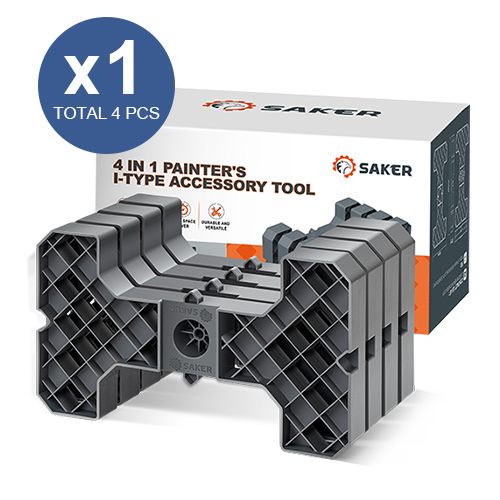 About Saker
Saker products were developed by real life professionals in construction. We understand the struggles handy people face in projects both at home and on the work site. Our products are designed specifically to be easy to use for everyone. We produce Saker products only with the highest quality of materials that are specifically vetted for durability and functionality.
Saker has over 64,000 positive reviews!
See what professional construction people and home improvement enthusiasts say about Saker Paint Racks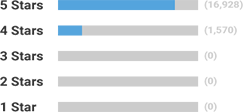 98%
of customers said they would buy again & recommend Saker to others.

My buddy saw me painting my door on a workbench in my garage and couldn't believe I was still doing that. He told me to get the Saker racks, and I see why he thought that was so crazy! These racks are so simple yet so genius. They make painting ridiculously easy. Any other method is needlessly complicated. If you do any type of work around the house, these things are a necessity.
Carl F. Home Improvement Enthusiast from Portland, Maine

When painting or spray painting, I need such a tool to place my project, it can ensure my work safety, reduce confusion, and get excellent results. It is also very simple to use, and I like this tool. Using Saker Paint Racks, I can paint one side, flip it and paint the other side. An added benefit is that the doors can be stacked together without touching them. Good quality!
James R. Dad and Handyman from Fort Worth, Texas

We used the Saker Paint Racks when we painted our kitchen cabinet doors, these worked great to keep all my doors off the ground and make it easier to paint. They were perfect! Not too tall or too short and they held the weight of the doors just fine.
Bobby T. Construction Foreman from Sequim, WA