SAKER MULTI-FUNCTION SCRIBING TOOL NEWS
Written by: Albert Brown,
Tuesday, March, 8, 2022
This really is the only way to split kindling. It's the ultimate tool that anyone can safely use. ——Lila R.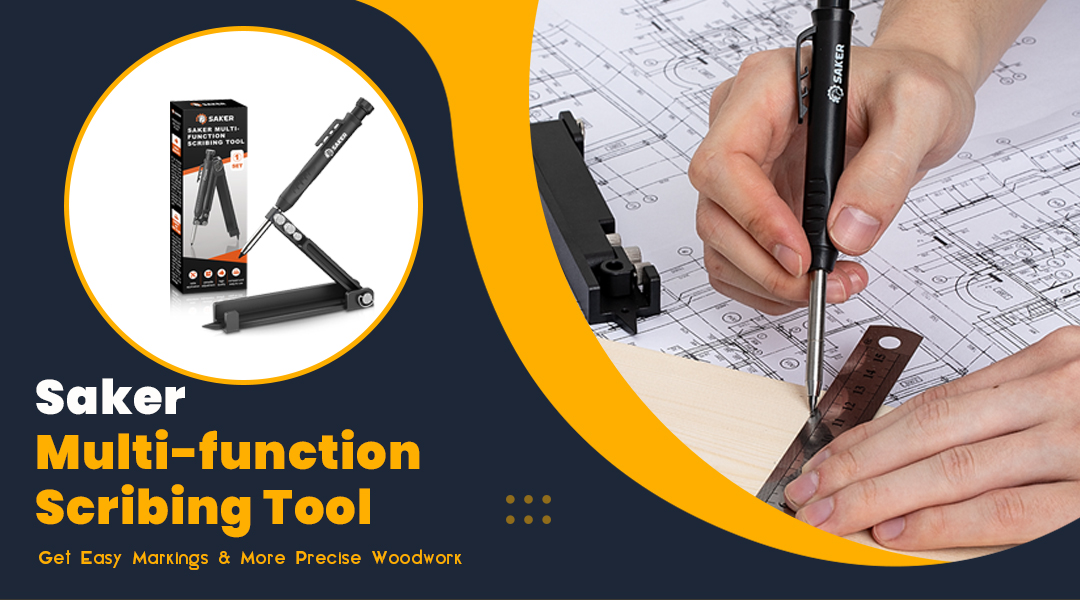 Scribing is one of the most complex and demanding jobs for a carpenter. For those who are doing woodwork regularly, then having a multifunctional scribing tool can totally change how you look at carpentry. And that is precisely where the Saker Multi-function Scribing Tool comes into play.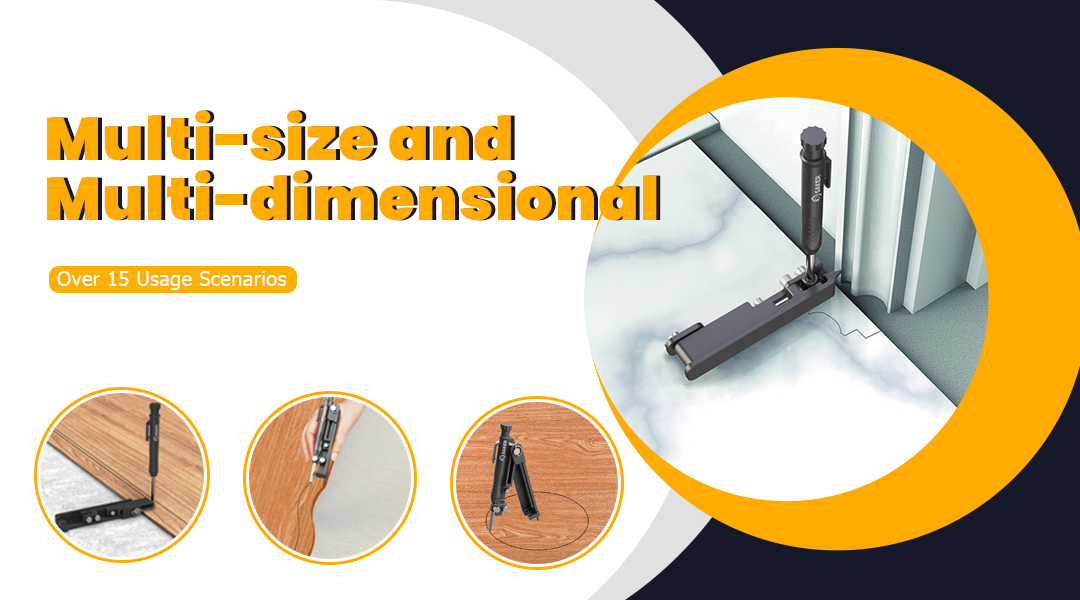 With over 15 different applications, the tool helped me on various steps throughout the journey, including scribe, compass, edge rule, contouring, and more. As a result, this is arguably a must-have for woodwork enthusiasts and a worthy small investment for the years to come.
I got this fantastic tool as a gift from my friends. And once I started using this for the woodwork, I realized that there was no going back.
There are so many factors that make the saker product such a fantastic investment for woodwork. So without any further ado, let us check it out and see for ourselves what makes it an absolute must-have.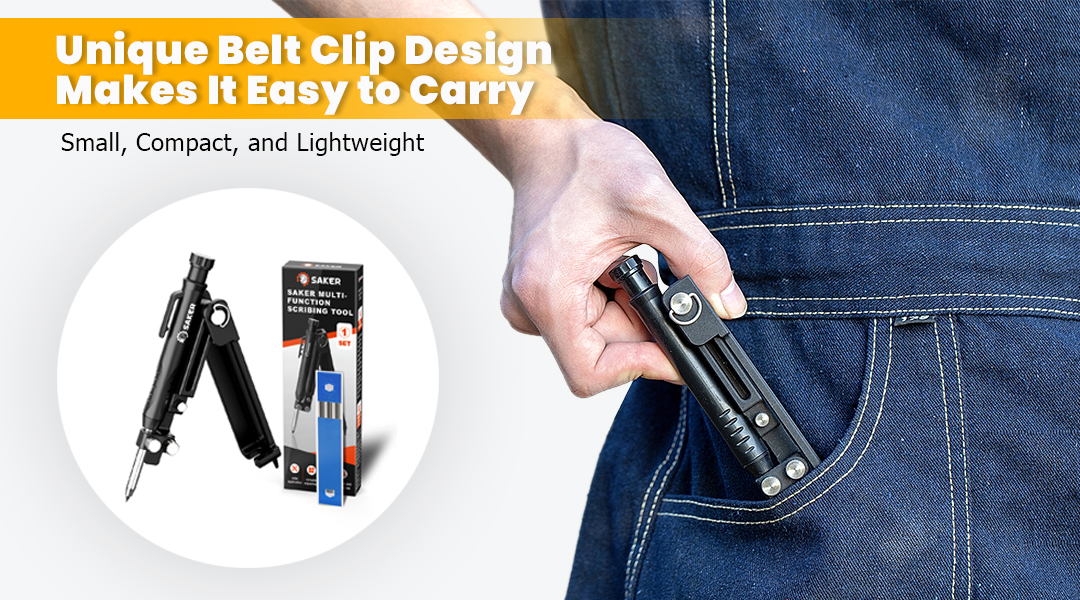 After getting my hands on the Saker Multi-function Scribing Tool, the first thing I noticed was how small and compact it was. At first glance, you will not be able to guess how many functionalities this tiny tool has to offer. The scribing tool is extremely lightweight and can be carried in your pocket.
The unique belt clip design is also there to help you quickly attach it to your shirt or trouser. At less than 140 grams and 16 cm in length, carrying your personal all-in-one tool is now easier than ever.
One of the most common problems that frustrated me the most while doing my woodwork was all the popular tools not being adjustable. Once you make an investment and choose your preferred size or shape, that is it. Unless you want to spend your hard-earned money again on a new-sized tool, you are stuck with the previous size.
And this is precisely where the Saker Multi-function Scribing Tool shines. All I needed to do was adjust the tightness of the pen holder according to the pen I was using and use the nut to achieve any shape that suited my specific needs.
Every time I adjusted the piece according to the shape I needed, I could fix it in place with the nut to ensure the maximum possible accuracy.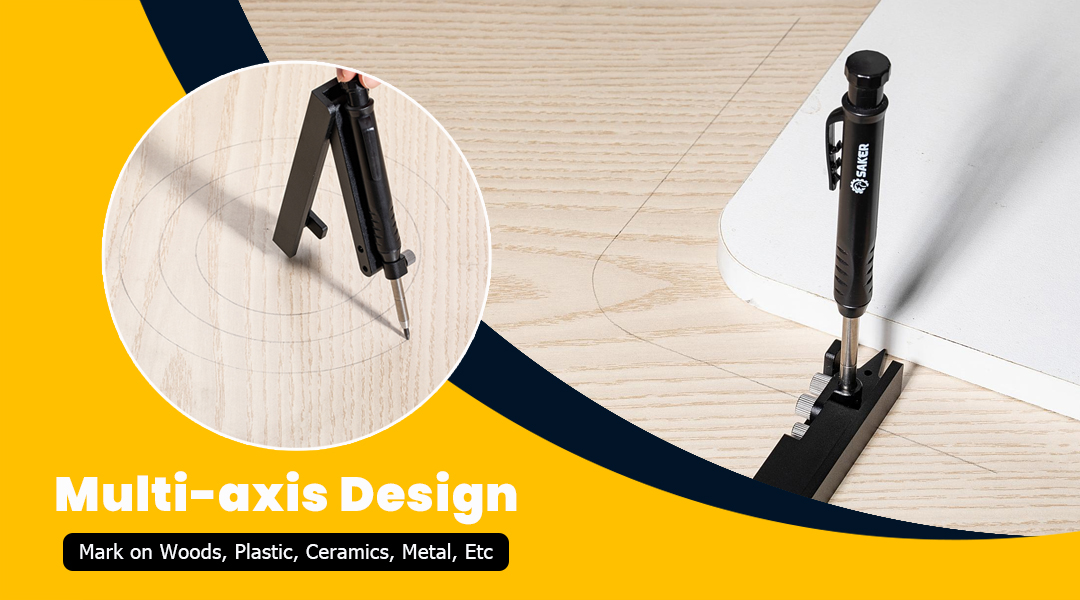 As the name already suggests, it is a multifunctional tool. But unless you use it for yourself, the term only won't do it justice. Allow me to explain.
I was able to make tile, laminate, and many other forms of the floor in order to make accurate cuts. It also helped me redesign my bedroom door frame. And the compass it comes with is just the icing on the cake.
But I only scratched the tip of the iceberg, as the tool can also be used on projects like paving stud walls, paneling, Infill panels, furniture building, and so much more.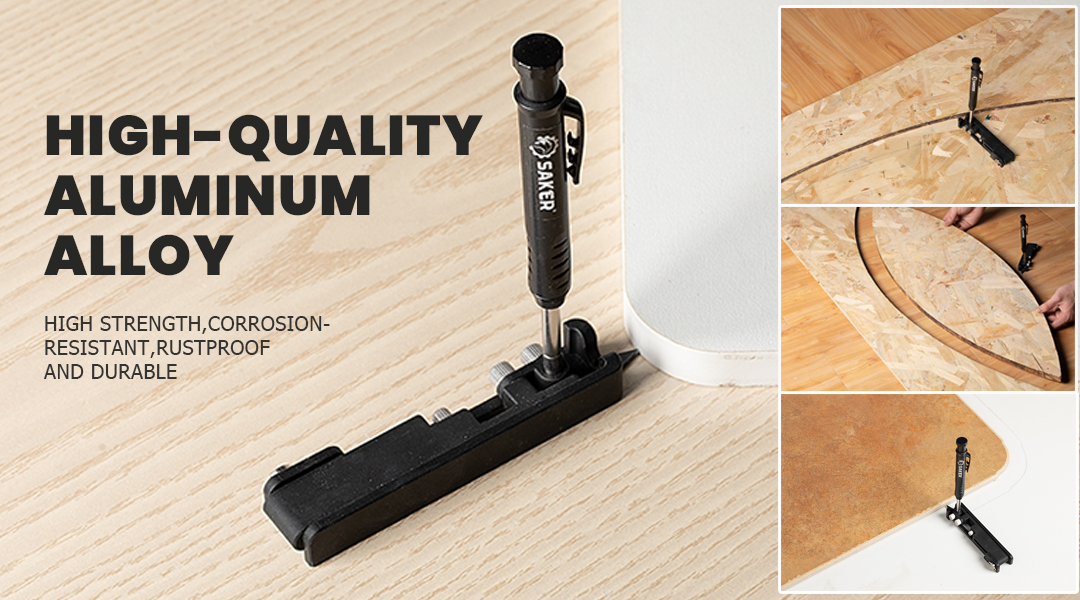 Woodwork is a very rough job. And considering how many times I had to use a scribing tool, nothing less than a well-built tool will suffice. But with the Saker Multi-function Scribing Tool, I did not have to worry about anything.
From the first touch and look, it is evident that it is made from robust aluminum alloy. The surface also features an oxidation treatment to keep from any form of rust. As a result, you will be able to use it for years to come.
All you need to do is be patient and learn how to use the tool properly. And you will be gifted with some of the most impressive and highly accurate cuts in no time.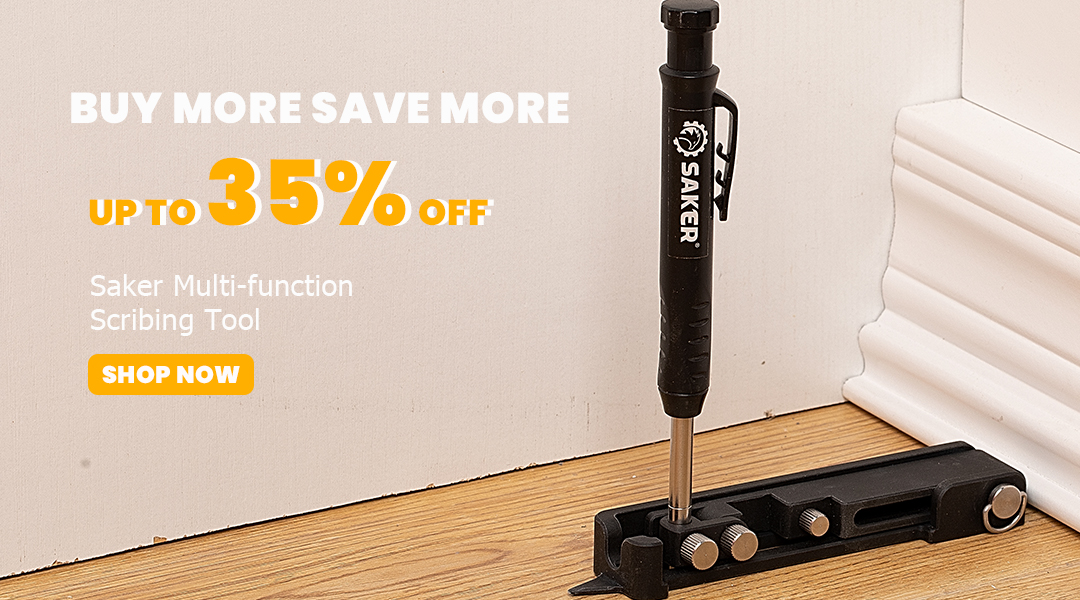 Now that you've discovered how unique, innovative this Saker Multi-function Scribing Tool can help you contour, scribe, and compasses totally mess-free, let me show you how easy it is to use it. All you need to do is to follow these 3 steps:
Saker is offering a 35% discount on the product while supplies last, so don't wait too long. There's no saying when this deal will end, so it's a good idea to MAKE YOUR PURCHASE TODAY.
Saker wants to nudge you off the fence by giving you 35% OFF your order.
Check here to see if stock is still available>>
Don't take it from us:
"I come from 3 generations of carpenters in my family, and I've seen a ton of tools for handy work. Saker is by far the best quality I've ever used, and this scriber gets a dead on fit every single time. It helps me a lot! I highly recommend it."
"It would be great if every cut you had to make was on a straight line, but we all know that isn't the case. The Saker scriber is the only tool I've ever found that does any scribing that could possibly be needed at a site. I've always gotten perfect edges with it, so I really can't complain."
"Saker scribers are non-negotiable on my work sites. They reduce errors and get the job done right the first time, every time, especially for difficult edges. The deep hole pencil is also a fantastic touch that I don't think they advertise enough. I love what these guys have done with the scriber. Take it from me, these things are worth it."