SAKER MULTI-FUNCTION SCRIBING TOOL NEWS
Written by: Chris Wilson,
Monday, March, 21, 2022
This really is the only way to split kindling. It's the ultimate tool that anyone can safely use. ——Lila R.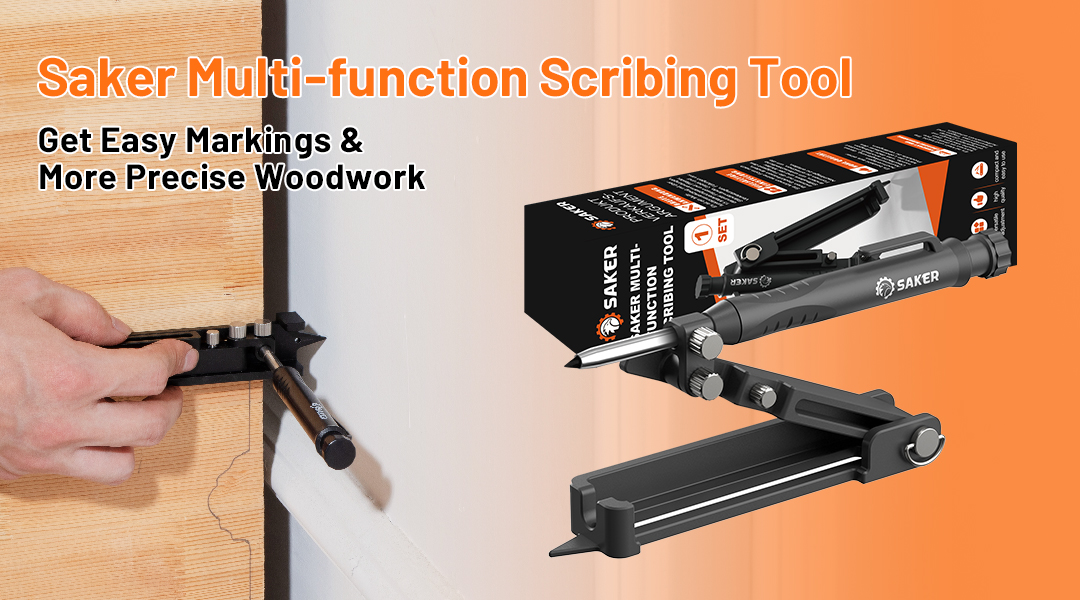 Are you still troubled by the irregular shape of wood floor laying? Are you still worried about the installation of skirting? Are you still troubled by irregular shape copying?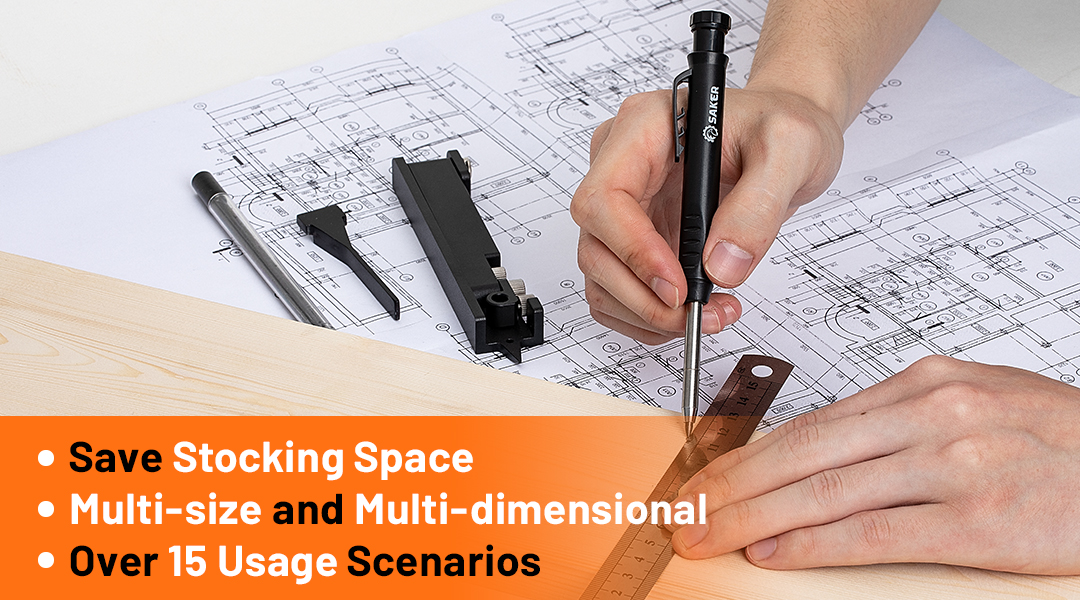 Don't worry about it! If you are looking for a tool to help solve these problems, then look no further! The Saker Multi-function Scribing Tool is great for such precision tasks and can be applied to over 15 usage scenarios. This tool is designed for multi-size and multi-dimensional contour reproduction, making woodworking easier and faster!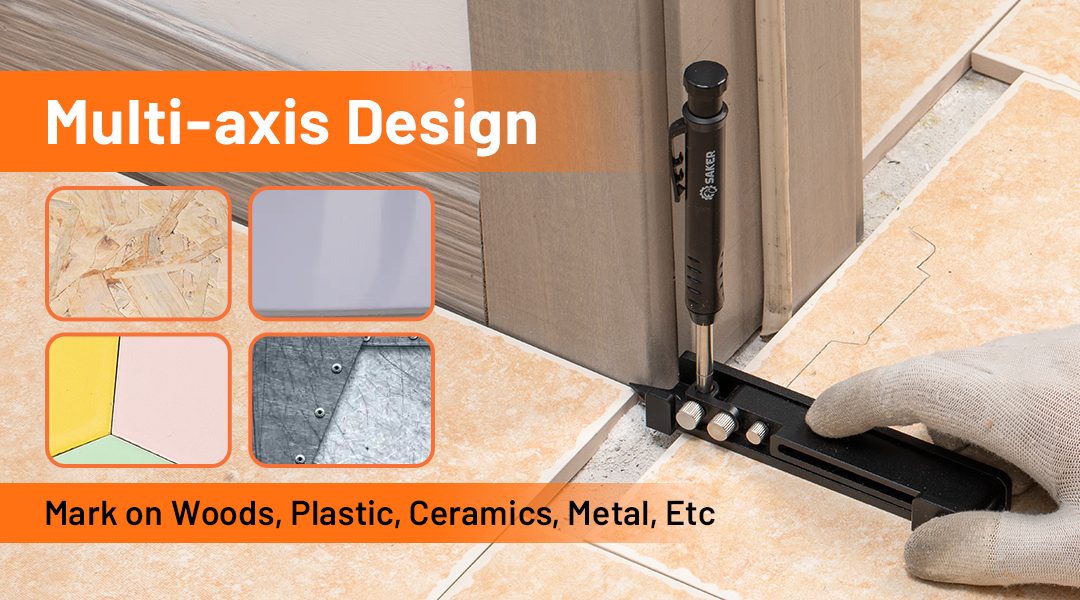 It's easy to use and easy to understand and can perfectly replicate contours. The multi-axis design allows the product to be used in more than 15 scenarios, and you can also use your imagination to create even more interesting scenarios!
In addition to meeting the basic functions perfectly, Saker Multi-function Scribing Tool can mark on woods, plastic, ceramics, metal, etc. Each pencil is equipped with 6 spare leads and a built-in sharpener. Its small size, light weight and the shirt belt clip design make it easy to carry and store. You can put it directly in my pocket.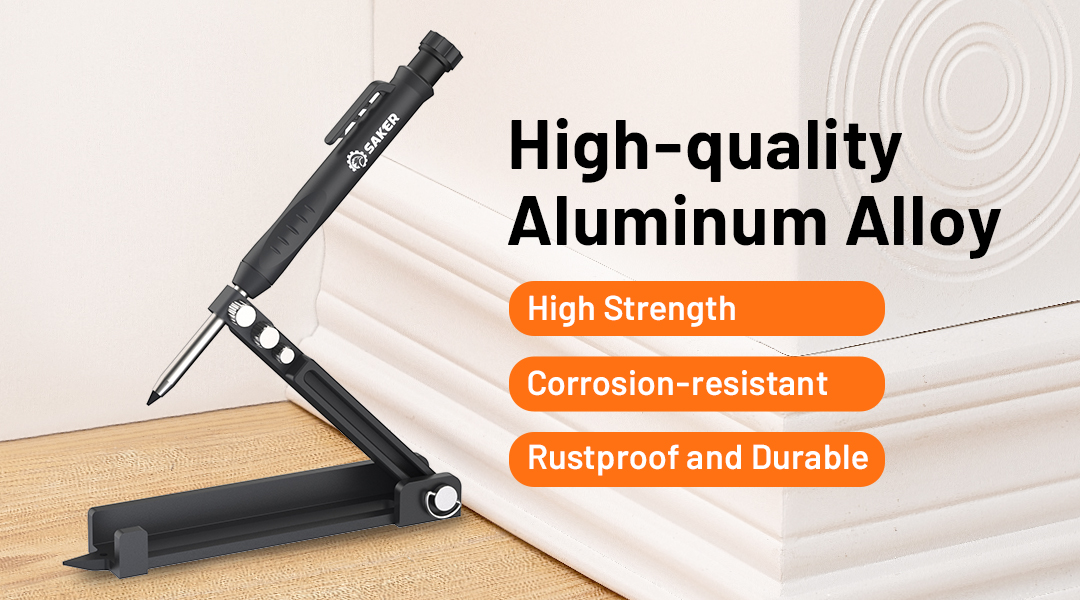 Saker Multi-function Scribing Tool is made of high quality with aluminum alloy, that surface is with anodic oxidation treatment, which could help to extend the service life of the product. High strength, corrosion-resistant, rustproof and durable. It can make accurate measurements, has a stable stand, and its adjustment knob allows it to cover a wide range of angles!
You can achieve professional precision in your woodworking for any type of fitting. The tool changes shape by a simple adjustment and locks into place for the most reliable scribing, especially for awkward and complicated edges.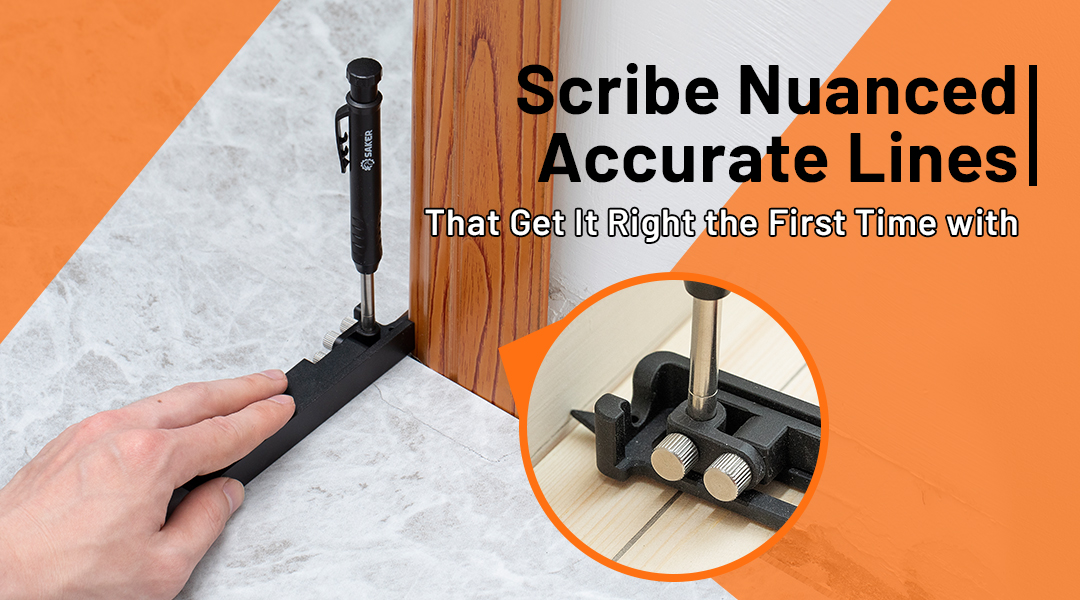 The Saker Multi-function Scribing Tool combines all of your scribing needs into one convenient tool that fits inside your tool belt or shirt pocket. It is now easier than ever to make your work look sharp and clean.
This is one tool that every handyman will want in hand! For tasks dealing with contours, the Saker Multi-function Scribing Tool will help you tackle them with ease!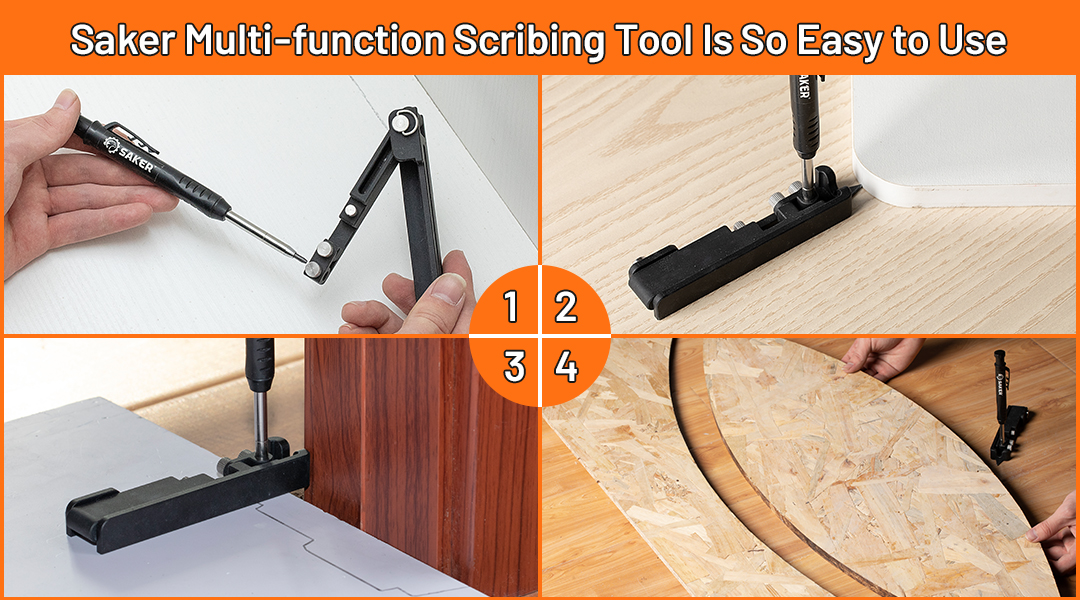 The Saker Multi-function Scribing Tool has three steps. They are necessary.
The first step is to adjust the tool for the type of markings needed by adjusting the tightness of the pencil holder and the nut.
The second step is to lock the new shape into place for a stable marking.
The third step is to steady the tool and put the pencil where you need to mark and easily trace the lines you need.
No matter how irregular the pattern, you don't have to do tedious operations yourself, but only need to rely on this tool to complete.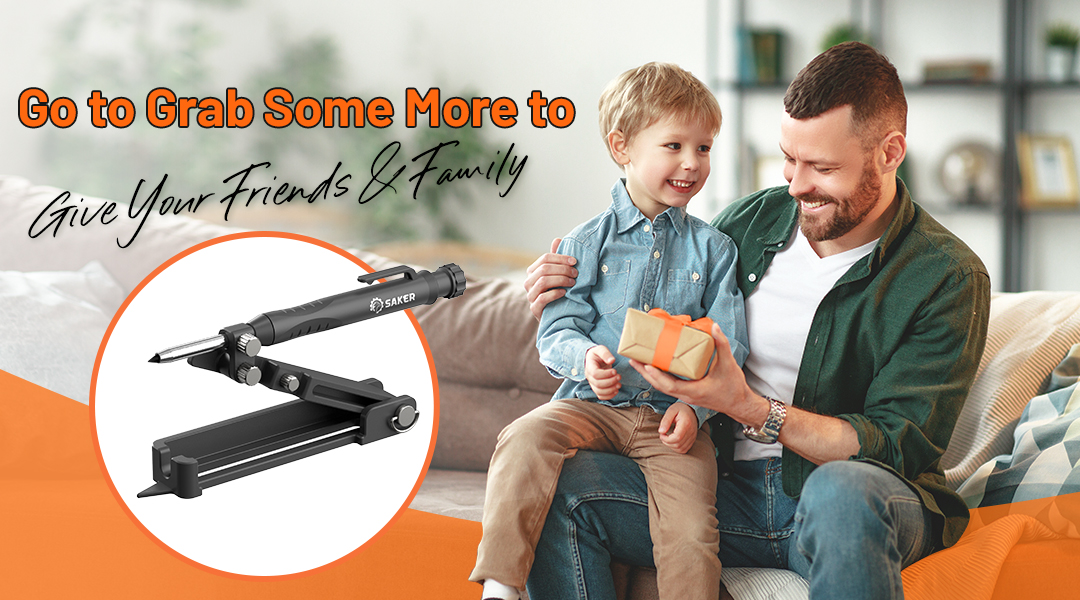 After introducing so much, you may want to know the price. Here's a site that's running up to 35% OFF sale on Saker Multi-function Scribing Tool. Grab some more to give your friends & family. BUY MORE, SAVE MORE!
It's not sure how much longer this sale will go on for. So if you want to try Saker Multi-function Scribing Tool, why not do it now, while you can get this big discount? Click here to get started.
Order now, before inventory runs low or supplies completely sell out again.
Did you know big brands spend BILLIONS on advertising, physical stores, and boss bonuses? Can you guess who's paying for that? Yep, we the customers...
The Saker Multi-function Scribing Tool spends nothing on any of this. They only sell online, don't advertise on TV and don't have greedy owners who demand ridiculous bonuses.
They prefer to let their devices and positive reviews do the talking for them!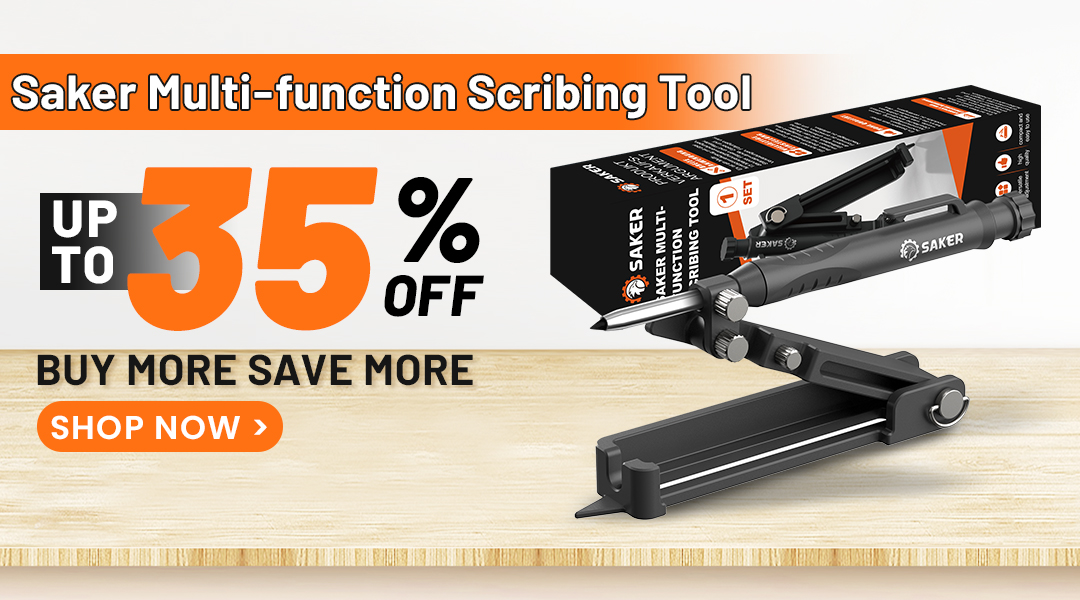 Now that you've discovered how unique, innovative this Saker Multi-function Scribing Tool can help you contour, scribe, and compasses totally mess-free, let me show you how easy it is to use it. All you need to do is to follow these 3 steps:
Saker is offering a 35% discount on the product while supplies last, so don't wait too long. There's no saying when this deal will end, so it's a good idea to MAKE YOUR PURCHASE TODAY.
Saker wants to nudge you off the fence by giving you 35% OFF your order.
Check here to see if stock is still available>>
Don't take it from us:
"I come from 3 generations of carpenters in my family, and I've seen a ton of tools for handy work. Saker is by far the best quality I've ever used, and this scriber gets a dead on fit every single time. It helps me a lot! I highly recommend it."
"It would be great if every cut you had to make was on a straight line, but we all know that isn't the case. The Saker scriber is the only tool I've ever found that does any scribing that could possibly be needed at a site. I've always gotten perfect edges with it, so I really can't complain."
"Saker scribers are non-negotiable on my work sites. They reduce errors and get the job done right the first time, every time, especially for difficult edges. The deep hole pencil is also a fantastic touch that I don't think they advertise enough. I love what these guys have done with the scriber. Take it from me, these things are worth it."