SANK Kids Art Frames
New Favorite Tool Featured On:

This SANK Kids Art Frames Unique Advantages: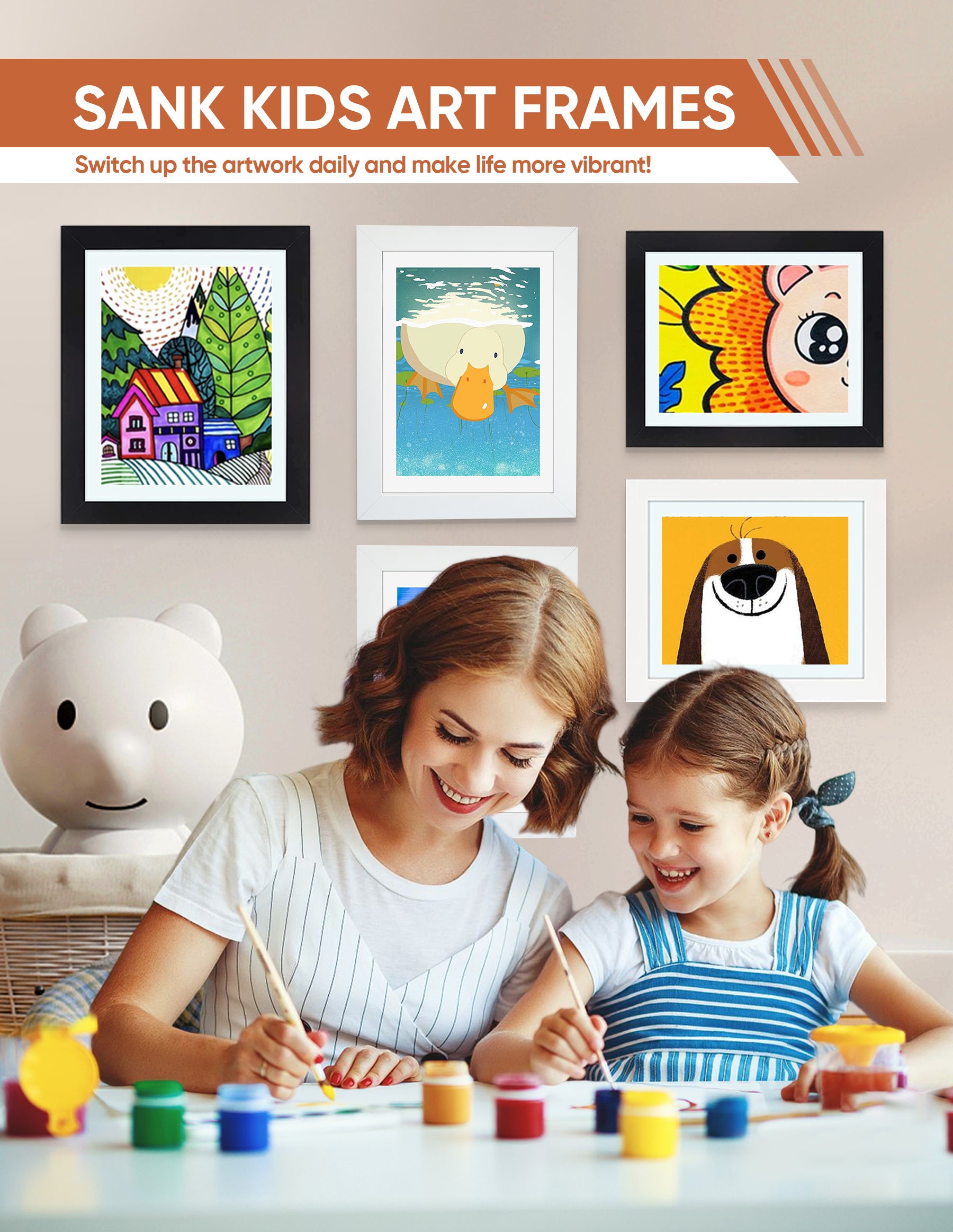 High Capacity

Our frames can hold up to 150 sheets of A4 paper at a time, which is three times the capacity of ordinary frames. The storage effect is more effective, cost-effective.

Double Fixation

The metal hanger has a strong weight-bearing effect and the transparent adhesive keeps the frame stable, this unique design gives more peace of mind for use.

180-Degree Open Metal Hinge

The wide-angle opening design makes it easy to take and place artwork in the frame.

Rubber Retaining Band

The rubber fixing strap does not harm the artwork and can play an effective fixing role.

Storage & Display

The frame can not only store the previous paintings or photos, but also display the latest or most satisfactory paintings or photos.
Perfect tool for displaying artwork
SANK Kids Art Frames are crafted with an 11.8x8.3 inch inner border and 0.78-inch thickness, can be displayed with A4 or less size artwork and store about 150 PCS artwork. Suitable for displaying kids' paintings, photos, postcards, scrapbooking, concert tickets, collections or any memorabilia you desire. Make your own unique artwork to brighten up your life. These are also perfect gifts for your children, families or friends.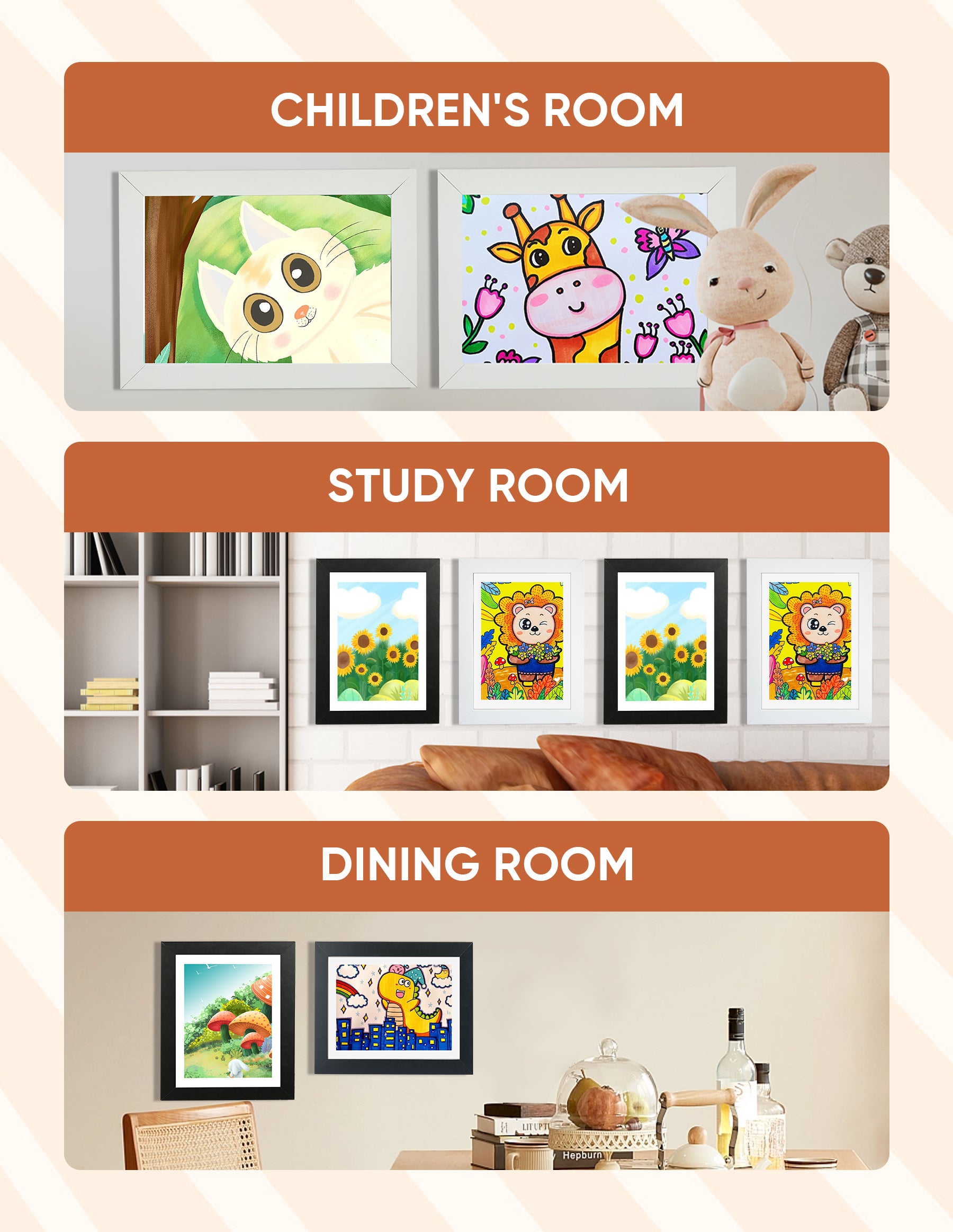 Why Choose SANK Kids Art Frames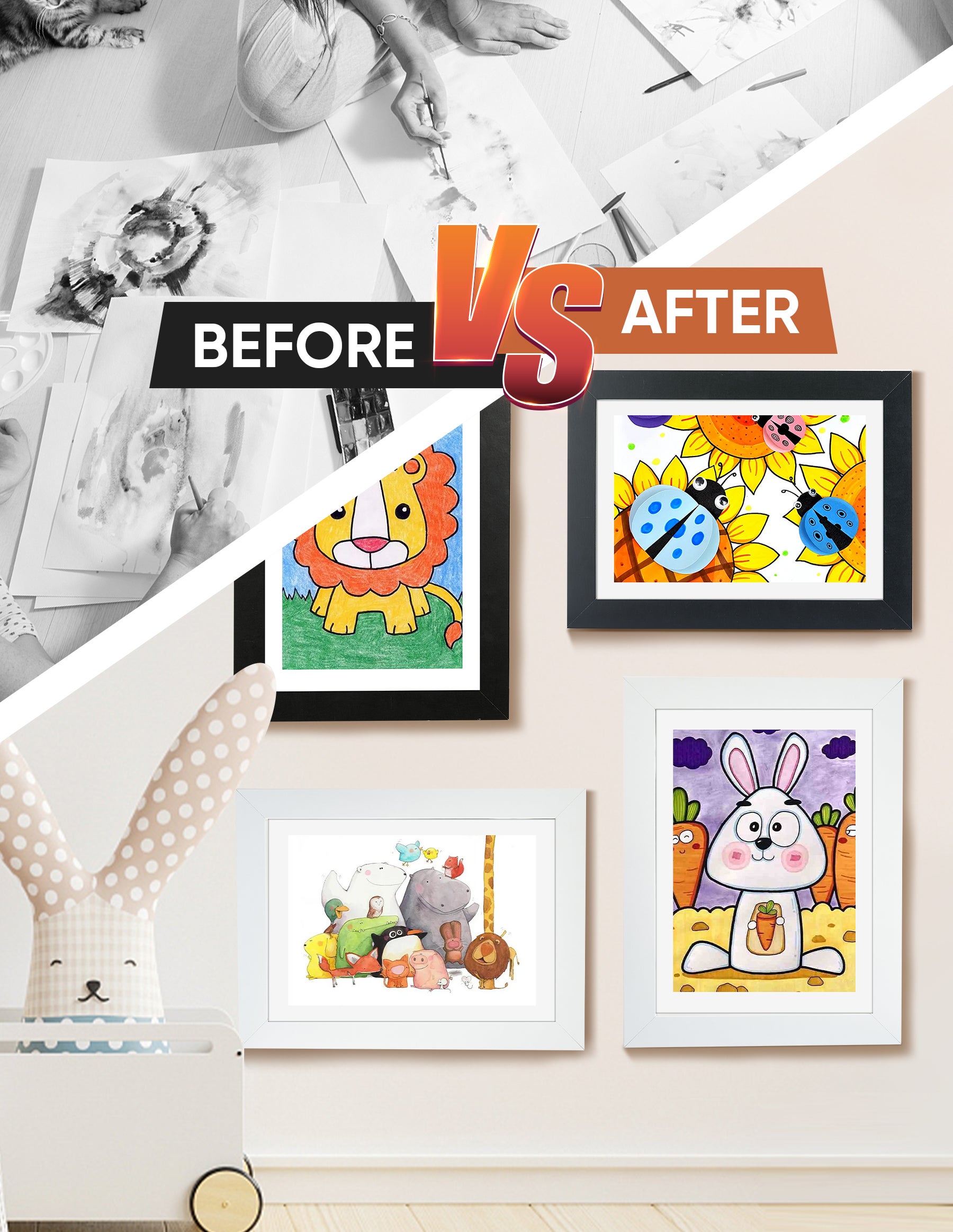 Have a Good Time with SANK Kids Art Frames
SANK Kids Art Frames are very easy to Use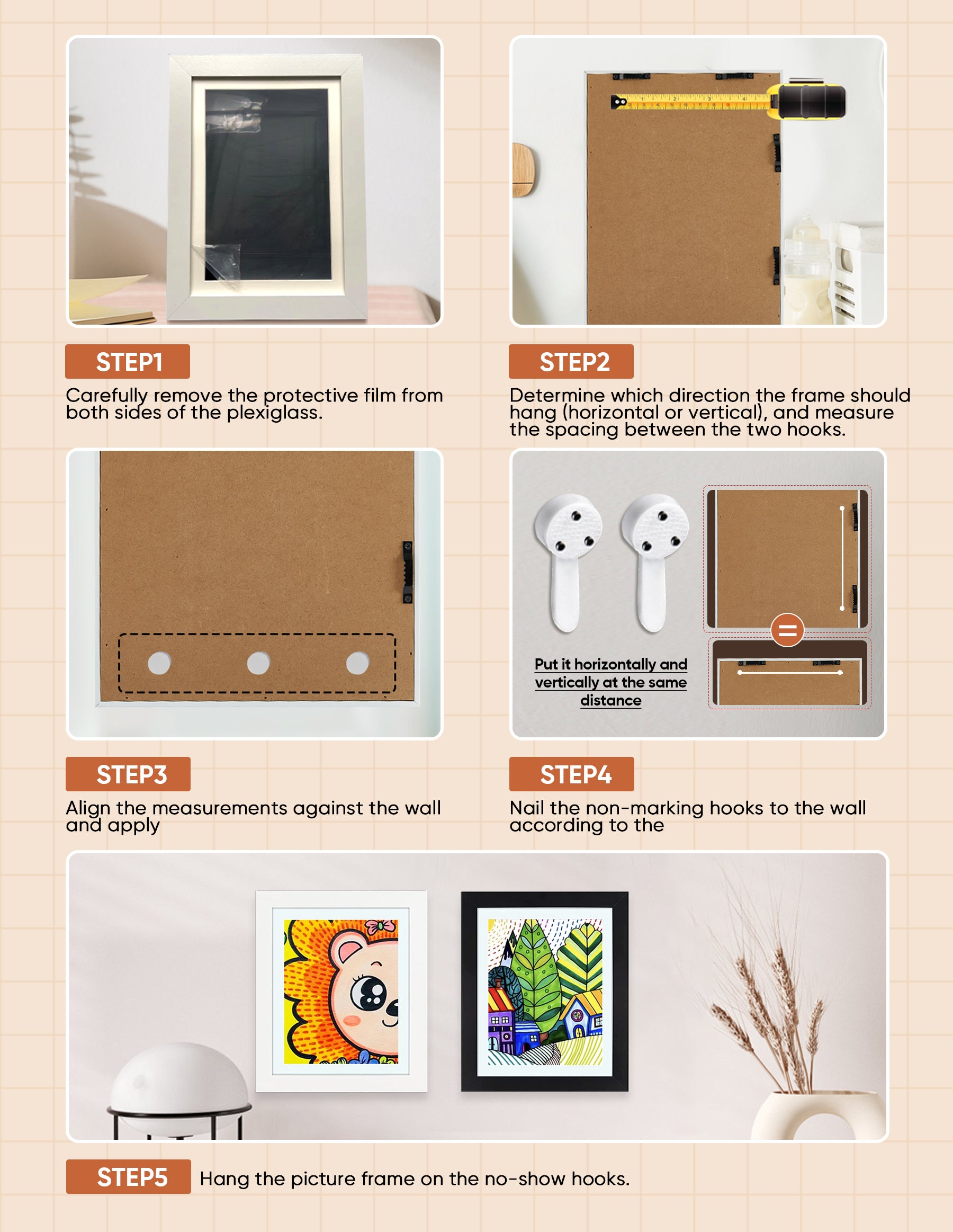 Purchase SANK Kids Art Frames!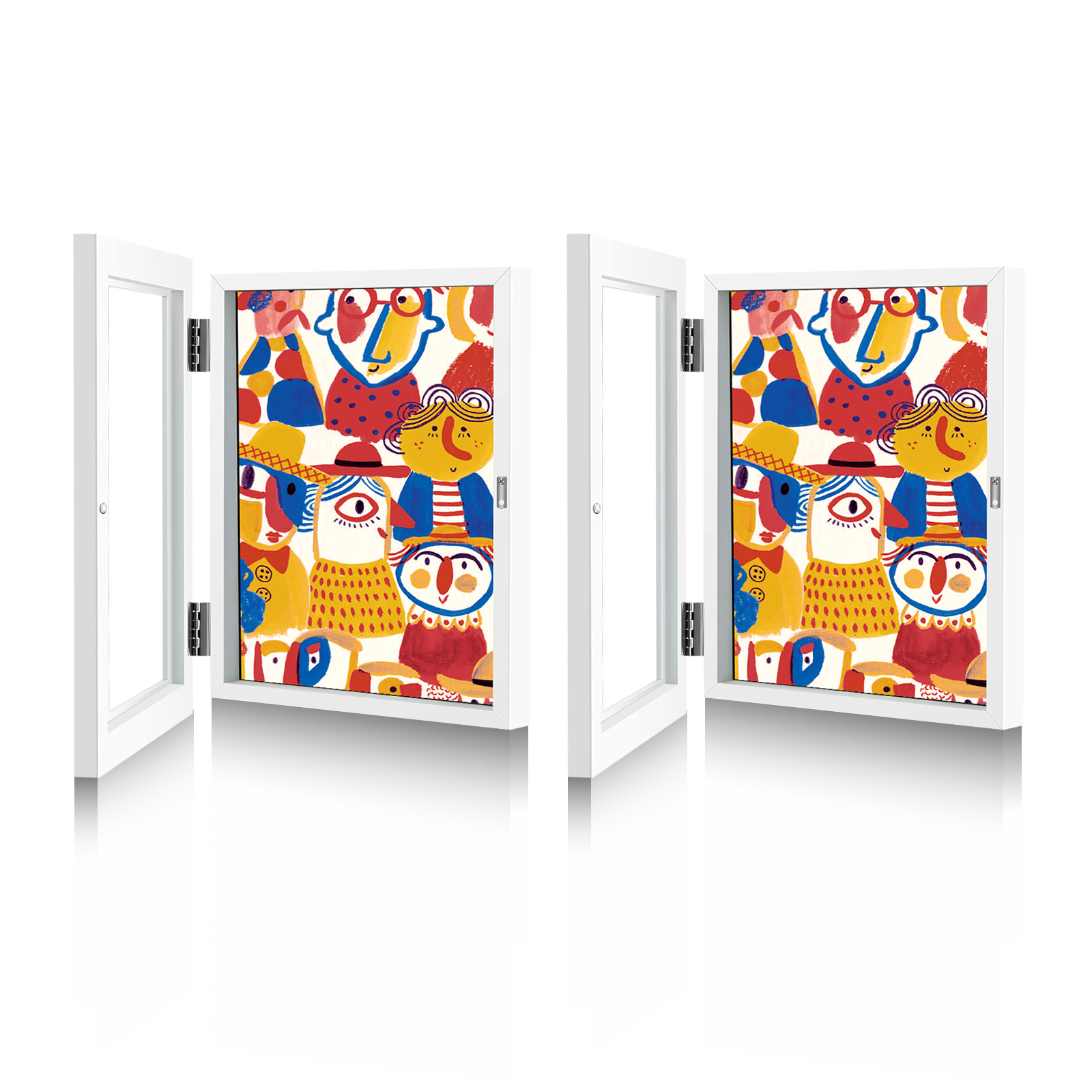 2 PCS * Sank 11.8'' x 8.3'' Kids Art Frames White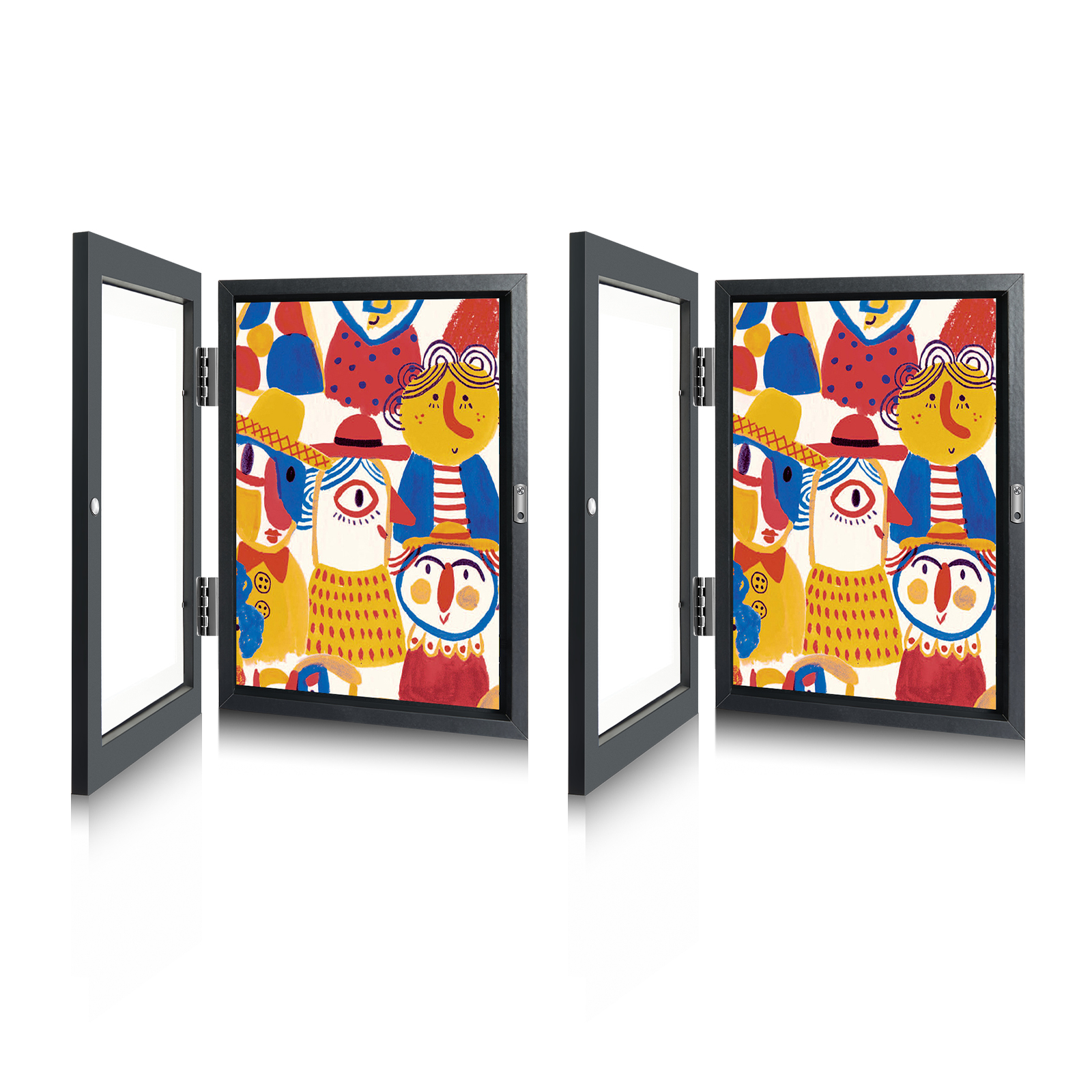 2 PCS * Sank 11.8'' x 8.3'' Kids Art Frames Black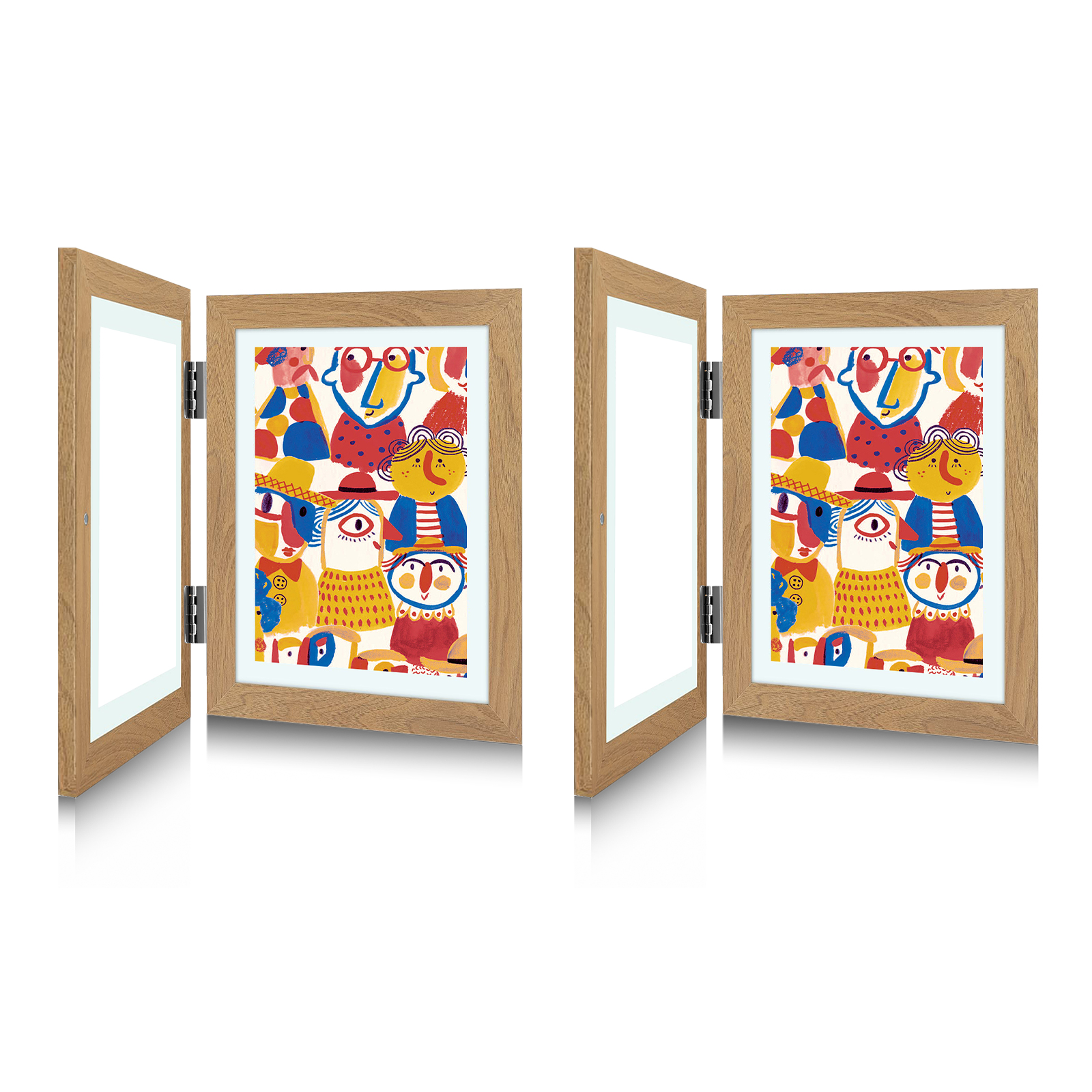 2 PCS * Sank 11.8'' x 8.3'' Kids Art Frames Wood Grain Color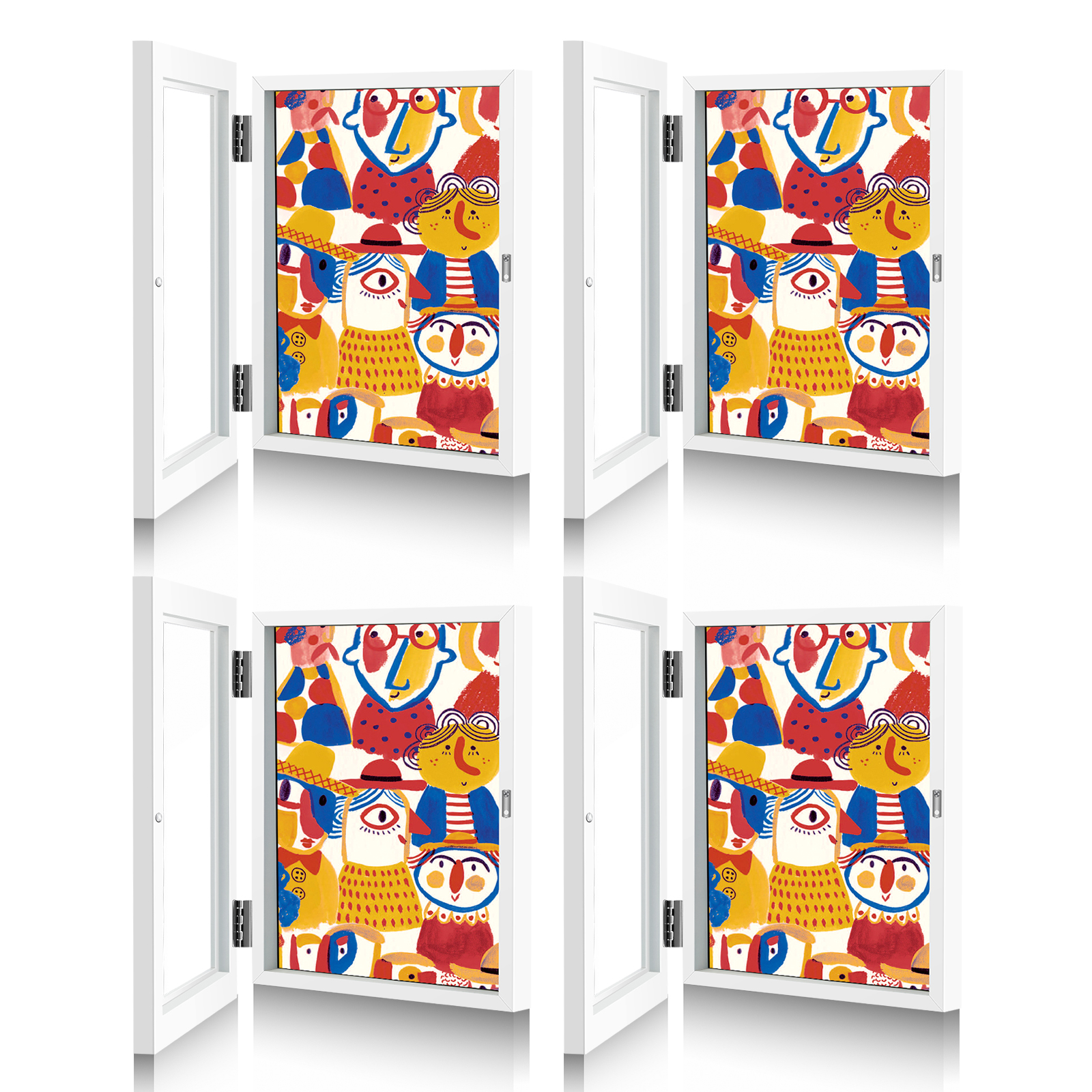 4 PCS * Sank 11.8'' x 8.3'' Kids Art Frames White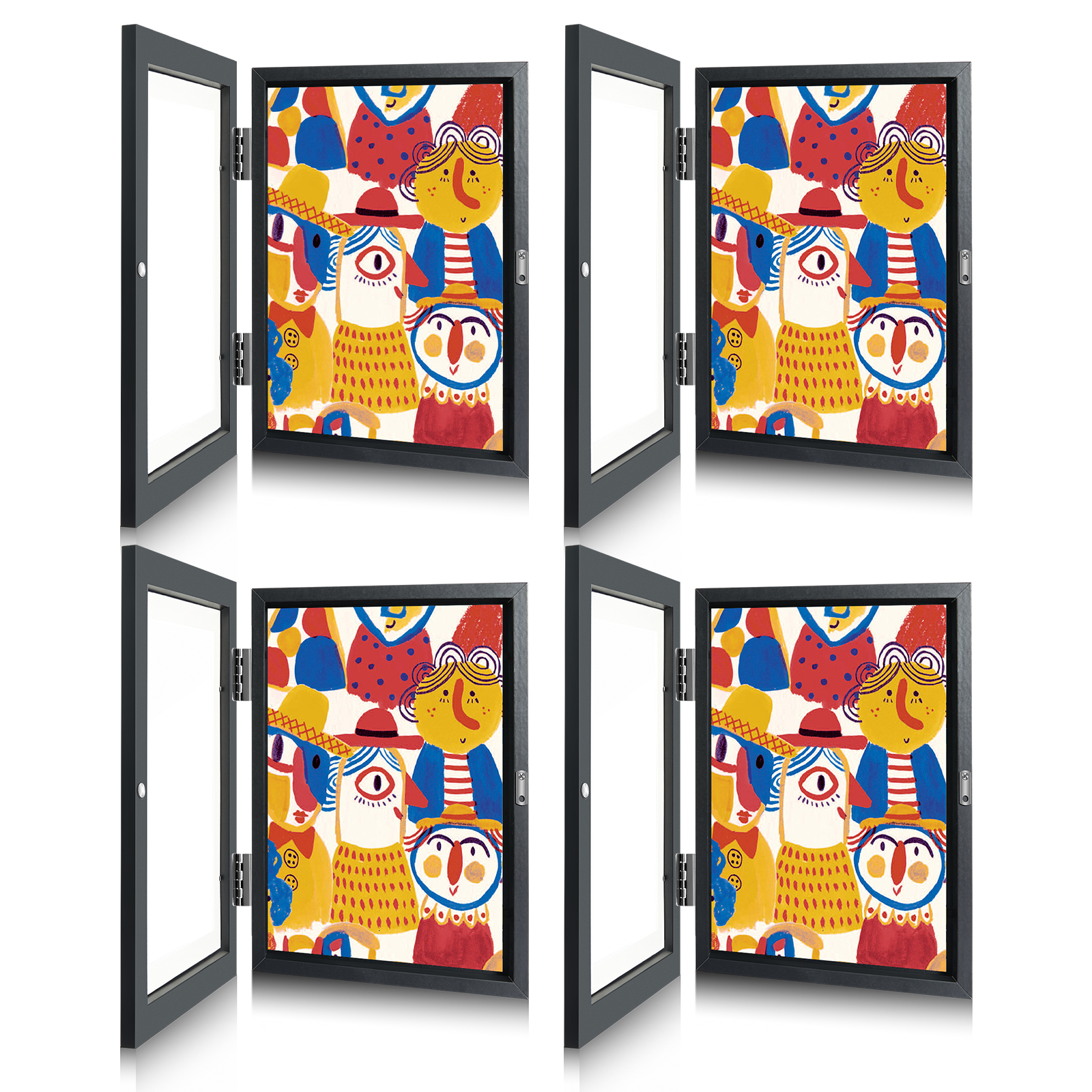 4 PCS * Sank 11.8'' x 8.3'' Kids Art Frames Black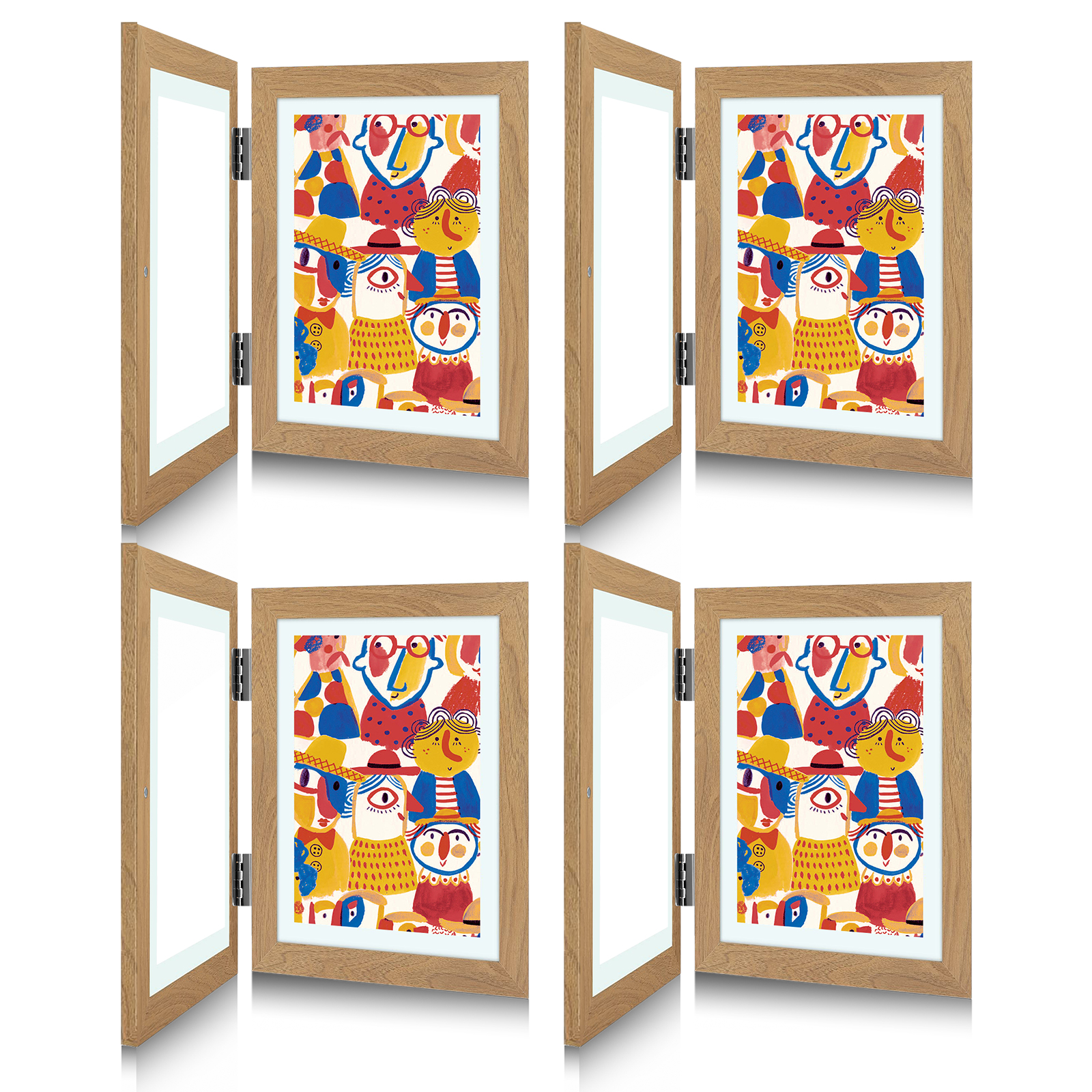 4 PCS * Sank 11.8'' x 8.3'' Kids Art Frames Wood Grain Color
About SANK
SANK is designed by real professionals who are out there with years of experience in real-life job sites. We've been a staple in the office industry for over 20 years, and we've helped over 2 million happy customers achieve better results in their home education projects. Our products are made with non-toxic, BAP-free, lead-free, phthalate-free materials. Our customer service team truly cares about children's growth! We are knowledgeable and ready to help - just shoot an email if you ever need anything!
SANK Has Over 64,000 Positive Reviews!
See what customers have to say about their experience with the SANK Kids Art Frames.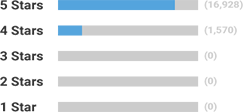 98%
of customers said they would buy again & recommend Saker to others.


I purchased these in an effort to help contain my children's special achievements, such as prized artwork, sweetest cards, souvenirs, etc. Definitely handy. The fact that it doubles as an art frame to display their latest creation, which holds their cherished memories, is an added plus!
Nikolas R.


Absolutely lovely it's wonderful and a must-need if you have kids who love to paint, draw and do anything that can be placed for all to see and also used as storage absolutely love this. I bought two for each child and I love it.
Turner M.


My toddler is in school so she's always bringing home artwork or making something at home. This is a perfect way to store all her art work on the walls and gives the wall cute artwork to decorate the game room with too. Easy to put the artwork in too. I haven't hung them yet, but plan to this weekend. I bought a 4 pack since I'll have 3 kids all providing art to hang.
Jason H.