SAKER WINCH SNATCH RECOVERY RING
This Saker Winch Snatch Recovery Ring Unique Advantages: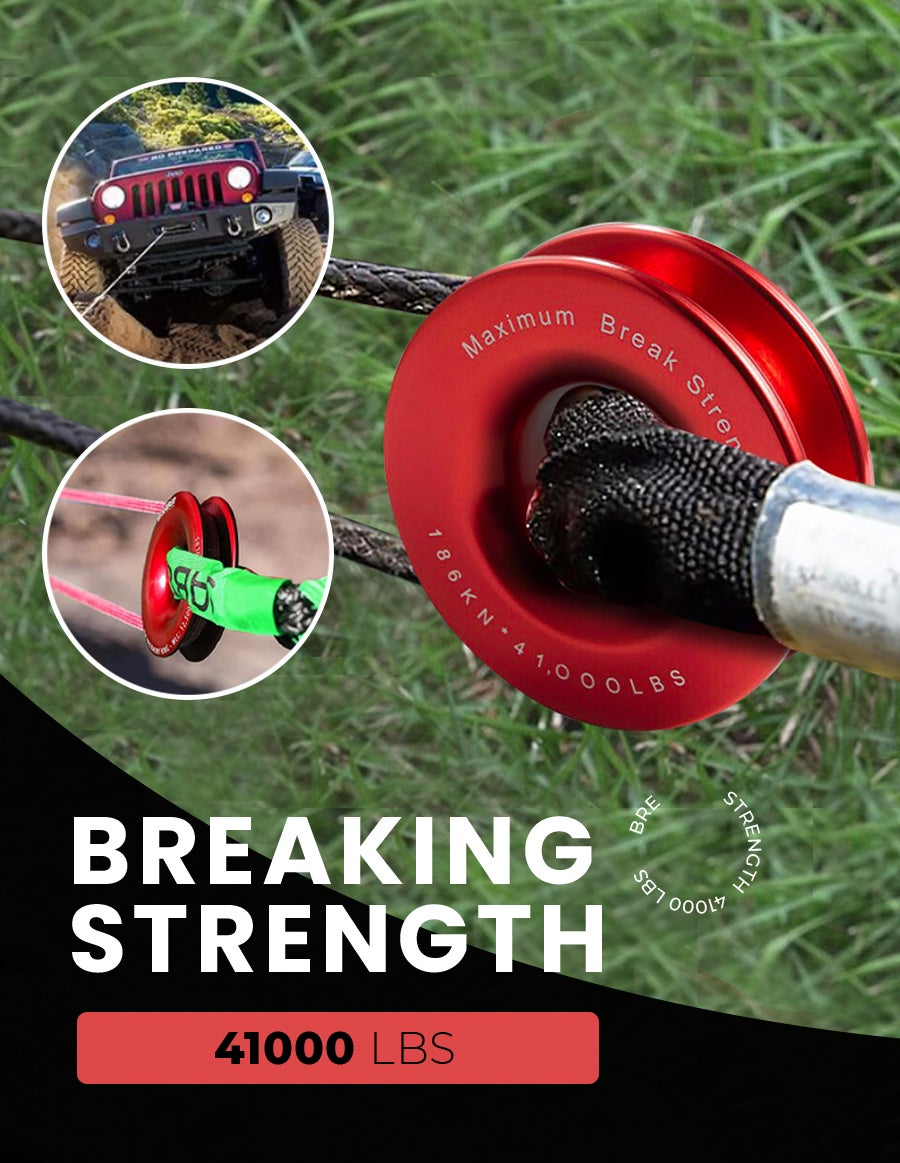 41,000lbs Breaking Strength

For off-road adventurers carrying massive loads with racks, rooftop tents, and loaded with camping gear, recovery ring offer more working strength of a traditional snatch block with standard rigging.

Premium Material

T6 6061 Aircraft-grade aluminum winch recovery ring, won't corrode, rust or rattle like conventional trail gear. Smaller and lighter than a conventional pulley. No moving parts, won't be blocked by mud.

Safe & Efficient

Soft shackle recovery ring makes heavyweight extreme line pulls safer and more efficient meaning less stress on your winch. Perfectly complementing winches running synthetic line and when used along with soft shackles.

Easy to Use

Soft shackles can be easily attached and unattached, with ultimate strength and flexibility. Easy Attached to Recovery Rope, Tow Strap and Winch Rope, widely used in for motorcycles, ATVs, UTVs and SUVs Truck winch recovery.

Stronger & Safer Recovery

By not storing kinetic energy that can present unsafe situations, winch snatch recovery ring handles huge loads and maximizes your winch's capabilities safely and effectively.

Lightweight & Easy to Carry

Snatch Recovery Ring fits perfectly into a pocket or glove box. This makes it an ideal accessory to have in your truck for overlanding expeditions or in competition when your co-driver is having to climb steep slopes.
America's New Favorite Tool Featured On:

Provide Mechanical Advantage in Off-road Rigging and Recovery Situations
Saker Recovery Winch Ring is the newest and most efficient way to change the direction of a pull or double your winching load. To use, run your synthetic winch line around the exterior grooves of the ring and attach your soft shackle through the interior hole to your recovery point. Pull the winch line back towards your vehicle and connect to a strong recovery point. Friction-free round edges do not cause abrasion on your synthetic lines or soft shackles.
Your projects are done faster and look up to 10x more professional.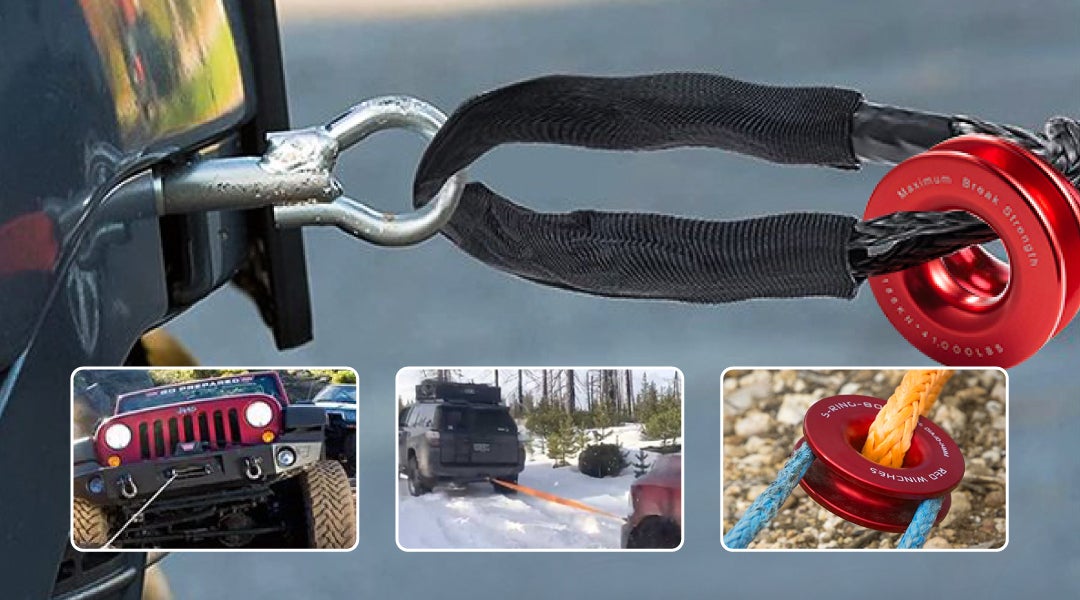 SMOOTH INSIDE

The active line with a ferrule slide on the inside smooth surface of the ring.

STRONG & LONG-LASTING

Made of aluminum alloy, and hard-coat anodized, and then polished to make them strong, durable and low friction.

DOUBLE FUNCTION

By doubling up, or tripling up, the winch line with the use of pulleys we effectively reduce the gearing of the winch.

EASY TO CARRY

The recovery ring is very light and compact enough to fit in a drawstring pocket for easy carrying.

EXTENSIVELY TESTED

This ring has been extensively tested both mechanically and in the real-world to make sure it will perform when you need it most.
Making Recovery Safer and Easier
This Saker Recovery Ring replaces the traditional snatch blocks, it can be easily connected to recovery ropes, traction belts, and winch ropes, and is stronger and lighter than similar pulley blocks. The Recovery Ring operating at a much higher working load makes recovery safer and easier. Reduces owner injured or cable damage for any operation.
Why is the Saker Winch Snatch Recovery Ring the best for your choice?
When size and weight are serious factors in recovery kits, Saker is proud to offer this heavy-duty, small and lightweight alternative to a snatch block. This recovery ring weighs only 400g and has a total diameter of only 3.8 inches, with an internal diameter of 1.57 inches. Based on this size, it is almost one-eighth of the weight of a similar-rated snatch block. At the same time, our products are engineered to maximize capacity and minimize rope wear.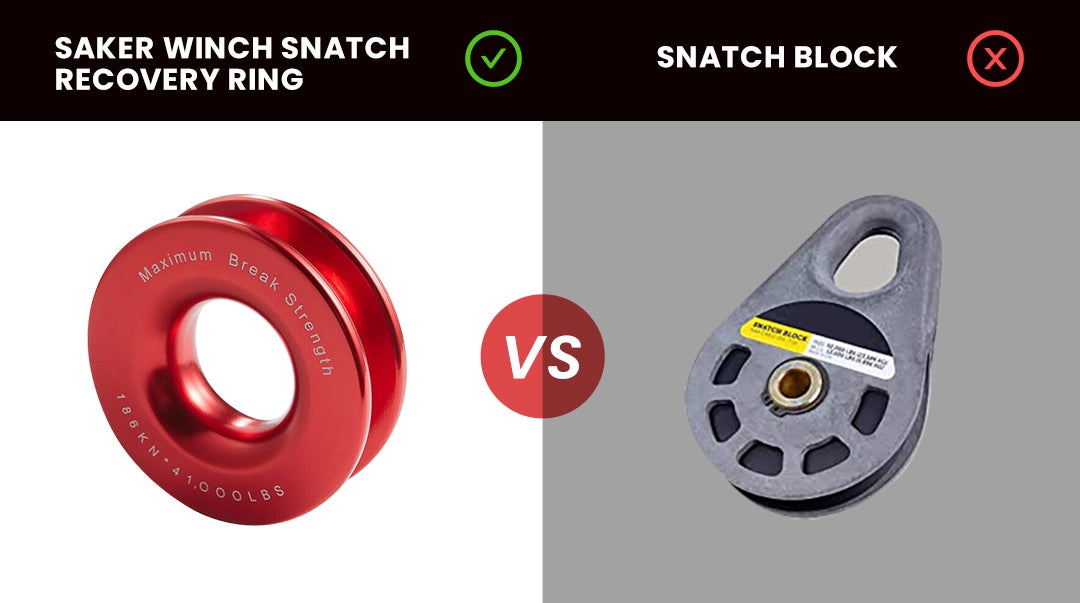 Saker Winch Snatch Recovery Ring
No Sharp
Little Damage
Light Weight
Small Volume
Cost-effective
30 Day Satisfaction Guarantee
Other Snatch Block
Sharp
Easy to Damage
Heavy Weight
Big Size
Low Cost Performance
No Guarantee for Customers
Saker Winch Snatch Recovery Ring is So Easy to Use

Purchase SAKER WINCH SNATCH RECOVERY RING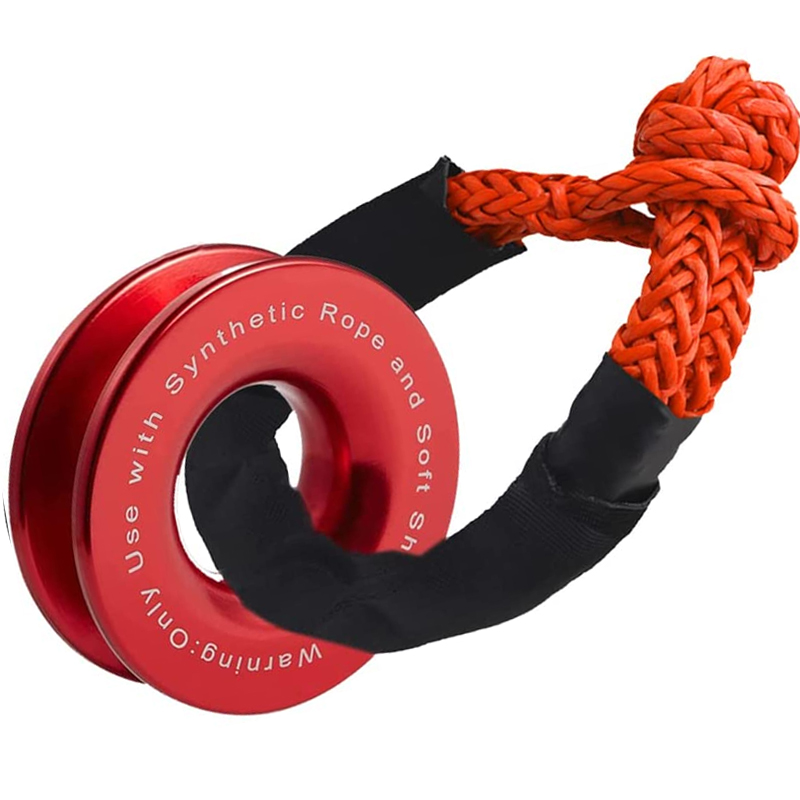 Recovery Ring + Soft Shackle (Red)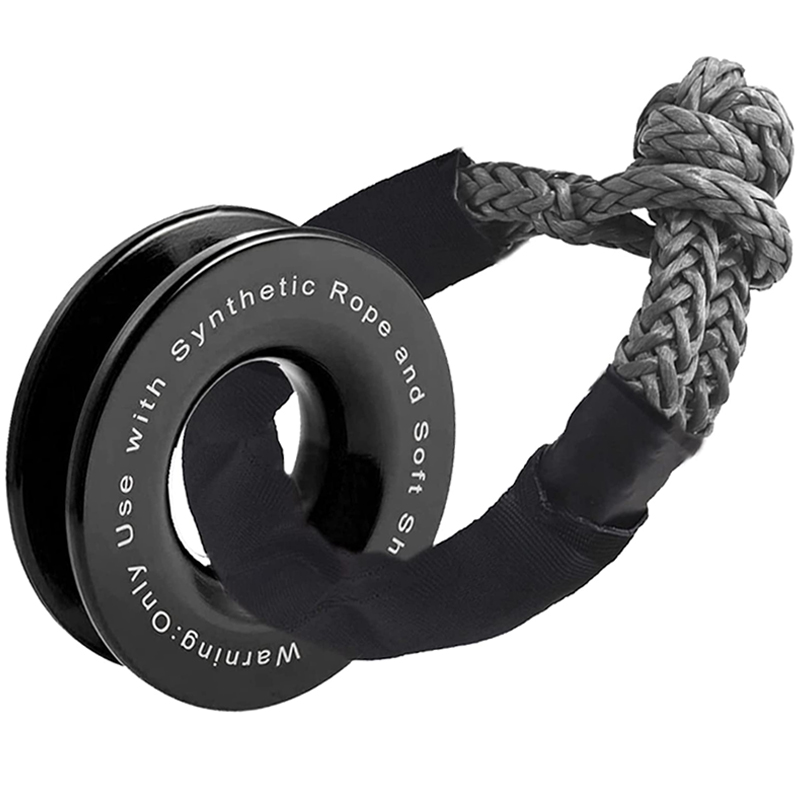 Recovery Ring + Soft Shackle (Black)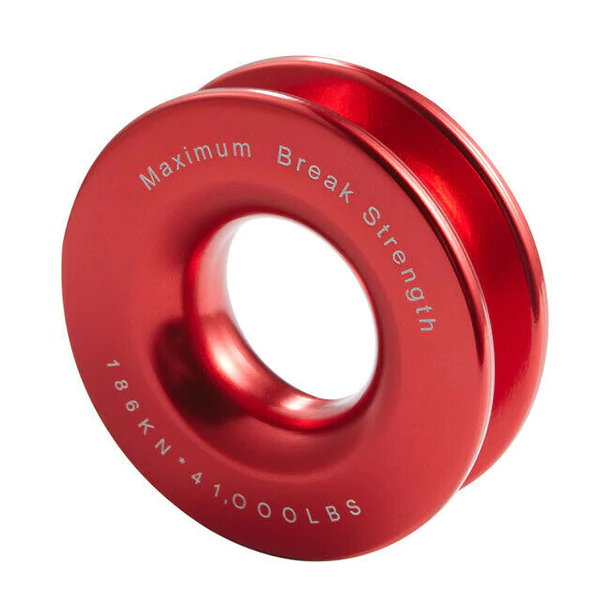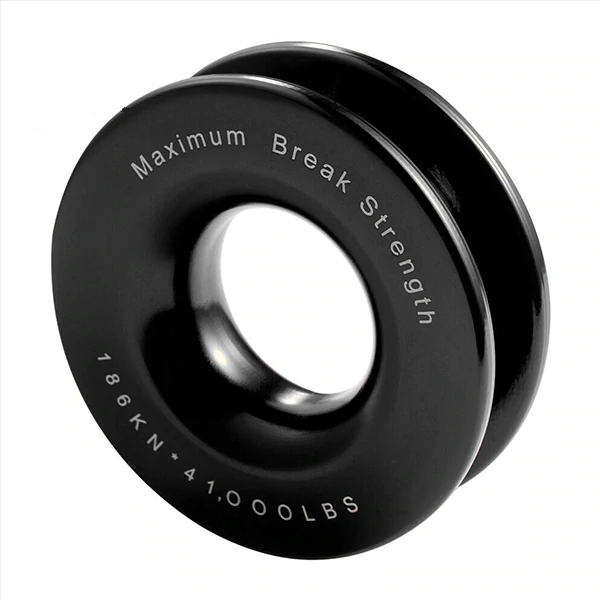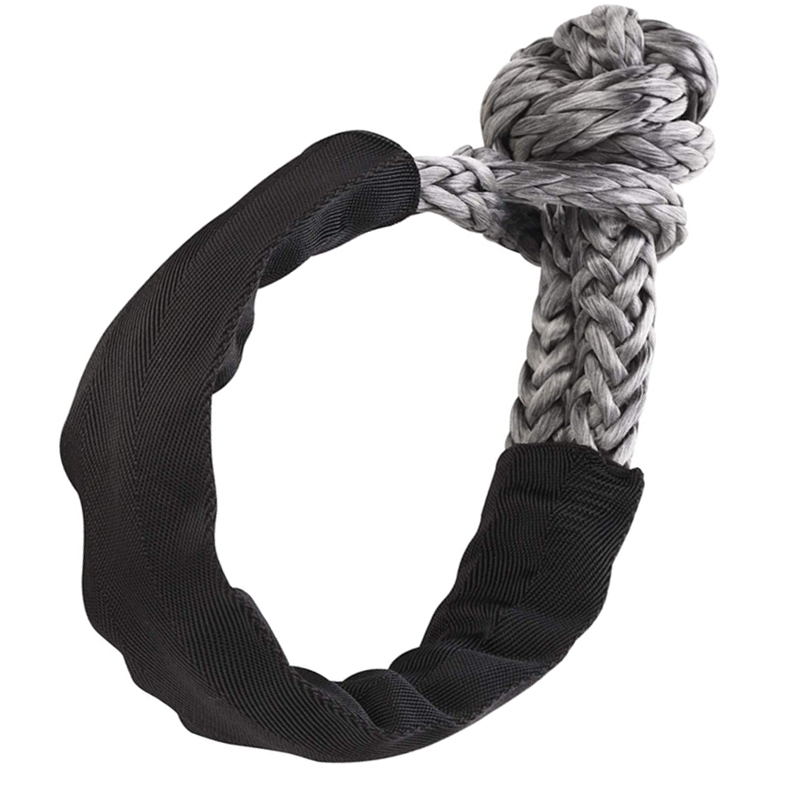 About Saker
Saker products were developed by real life professionals in construction. We understand the struggles handy people face in projects both at home and on the work site. Our products are designed specifically to be easy to use for everyone. We produce Saker products only with the highest quality of materials that are specifically vetted for durability and functionality.
Saker Has Over 64,000 Positive Reviews!
See what professional construction people and home improvement enthusiasts say about Saker Winch Snatch Recovery Ring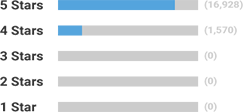 98%
of customers said they would buy again & recommend Saker to others.


Love it!!!! Already used to assist a jeep on a crawl. Jeep was stuck almost at a full 90-degree angle from me. I connected it to my tree saver, then I ran my winch rope through it, then rope to the stuck jeep. Nice replacement for my old metal snatch block. Less weight and tacked up less space.
Nikolas R. Los Angeles, California


When I held the Saker recovery ring in my hands for the first time, I knew it was good quality and would be a simple and helpful piece of equipment. It's super sleek and lightweight. The finish is premium, the operation is super simple, and it has zero moving parts to worry about. In my opinion, the best part is the amount of space it saves in my toolkit, not to mention having the ability to double your winching power.
Turner M. Corbin, Kentucky


Very nice quality. Fits on all my soft shackles as well as my 2 in tow straps. These are highly recommended for any off-road gear bag as well as anyone doing lots of towing. I find the recovery ring easier to use than a snatch block.
Jason H. Garland, Texas