Saker® Silicone Caulking Tools for Christmas
Christmas Sale/ Free Shipping Over $49.99

"Pretty decent, lightweight, great handy tool."
-Nena G.
THE ADVANTAGES OF SAKER® SILICONE CAULKING TOOLS
Enjoy The Benefit Of Saker® Silicone Caulking Tools

DELICATE

WIDELY USED

PROFESSIONAL

SAVE TIME
Selling Price Back To $24.99 After Sales End
🔒 Safe & Secure Checkouts
📦 Insured USA Shipping
✉️ 24/7 Customer Support
Silicone caulking tool help you create a smooth line of caulk, improve the agglutinating quality and the aesthetic sense of surface.
DELICATE -

The caulking tool is designed with a stainless steel scraper, sturdy plastic handle and a surface cleaning blade with 5 replaceable pads, lightweight, easy to clean and store.

WIDELY USED -

It will be widely used to perfect smooth caulking lines in the kitchen, bathroom, shower room, and around windows.

PROFESSIONAL -

This tool is great for creating smooth grout lines around. It makes any caulking job fast. Remover is applicable for dried caulk. The flat stainless steel won't scratch hard surfaces.

SAVE TIME -

The stainless steel caulk remover pulls out old caulking strips with either a push or pull motion to keep surfaces clean, shaving off an hour of work from your previous attempts.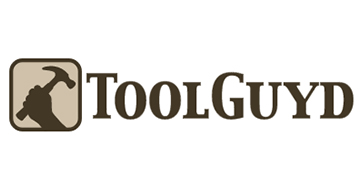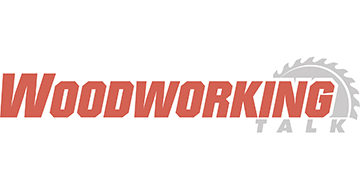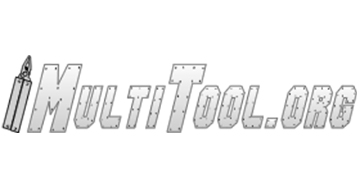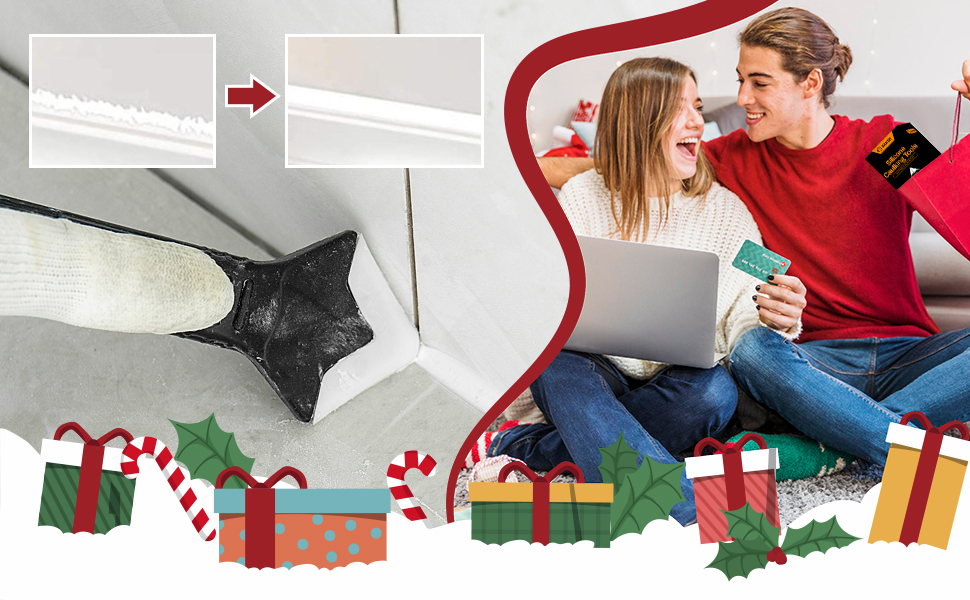 HERE'S WHY CUSTOMERS LOVE SILICONE CAULKING TOOLS!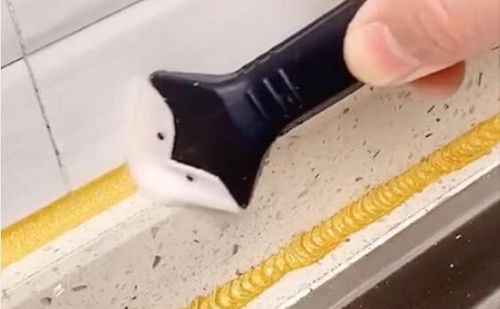 Recommend it over and over again
Oct/11/2021
★★★★★
I have done bathroom caulking before with a flat head screwdriver and cleaning supplies and I remember it took forever and told myself I'd never do it again. But, our new house needed the caulking done so I bought this tool, and OMG! It was amazing and only had to use this one tool. Made the project much faster and way easier. I would recommend it over and over again.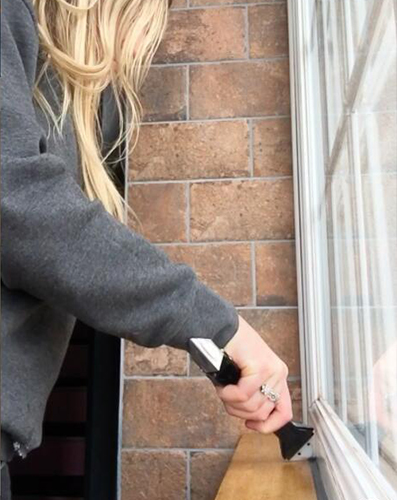 Make caulking very easy to smooth
Oct/12/2021
★★★★★
I'm new to doing home repairs, but I needed to put new caulking around my shower. This little tool made it fast and easy. The results were fantastic and I saved so much money by not having to hire a professional. The caulking tool made it very easy to smooth out significant gaps of silicone/caulk. Thank you!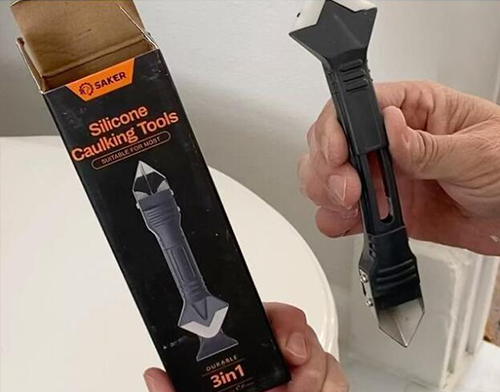 Universal and useful
Oct/13/2021
★★★★★
I tried to use my finger, but it did not do me justice, also using the tool kept my hands clean! The different silicone pads are perfect for irregularities, particularly where the tile meets the tub. It is sturdy, and I will buy another one for my renovating partner.This is a very universal and useful tool that helped me finally finish the caulking in my bathroom. It comes with many adapters and it's good quality.