SAKER PAINT RACKS NEWS
This really is the only way to split kindling. It's the ultimate tool that anyone can safely use. ——Lila R.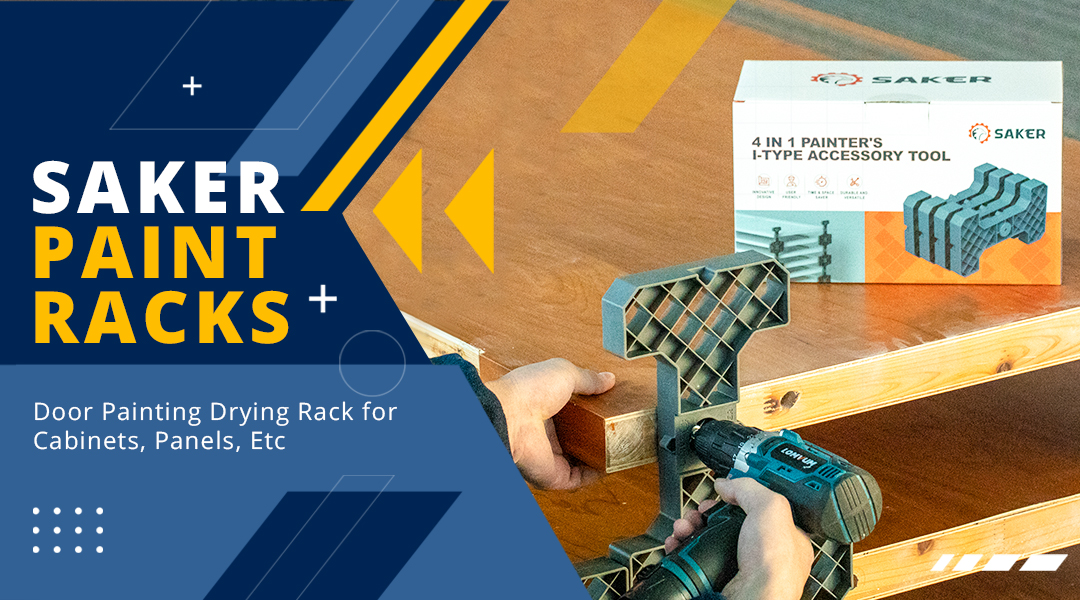 When you want to give your home a new look and start painting your door panels and cabinet panels, do you find that there are so many of them and they are so large that you have nowhere to go? If you want somewhere to do more painting work, you have to move them outside.
When you finish painting one side of the door and want to paint the other side, you risk messing up your previous work while flipping the panel, so you'll have to spend time waiting for it to dry, otherwise your room and floor will suffer. That's another waste of your time, isn't it?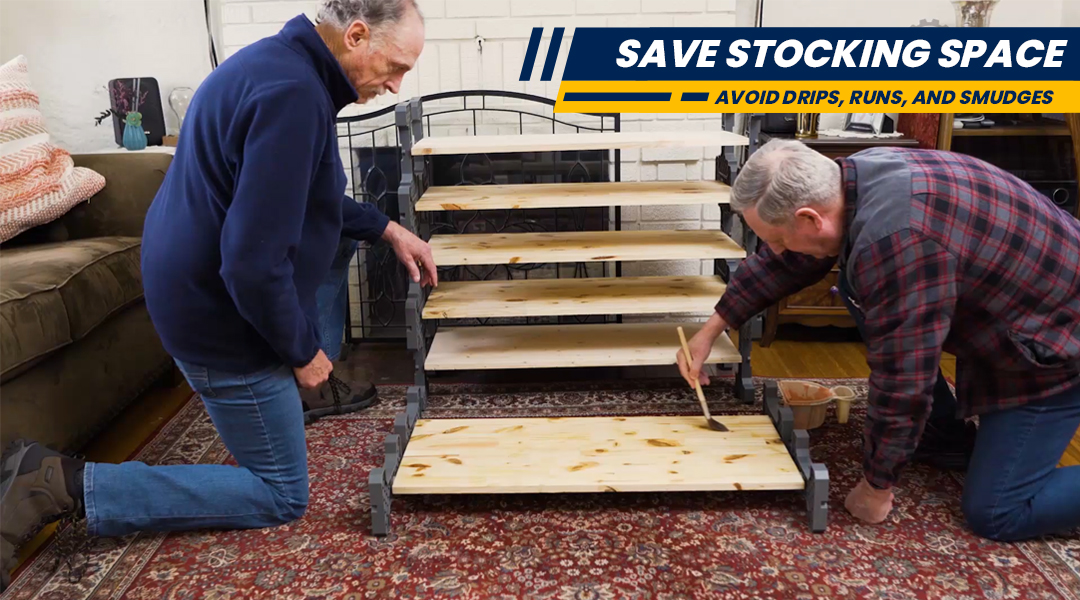 Maybe you are looking for a tool to help you solve these problems, so you must try this wonderful tool - Saker Paint Racks.
Saker Paint Racks is a revolutionary tool that allows you to paint and stack doors and trim with ease. A lot of problems will be avoided because it will both save your area of stocking and the hassle of trying to avoid drips, runs, and smudges from too much project handling. It is a perfect tool to make your work more efficient.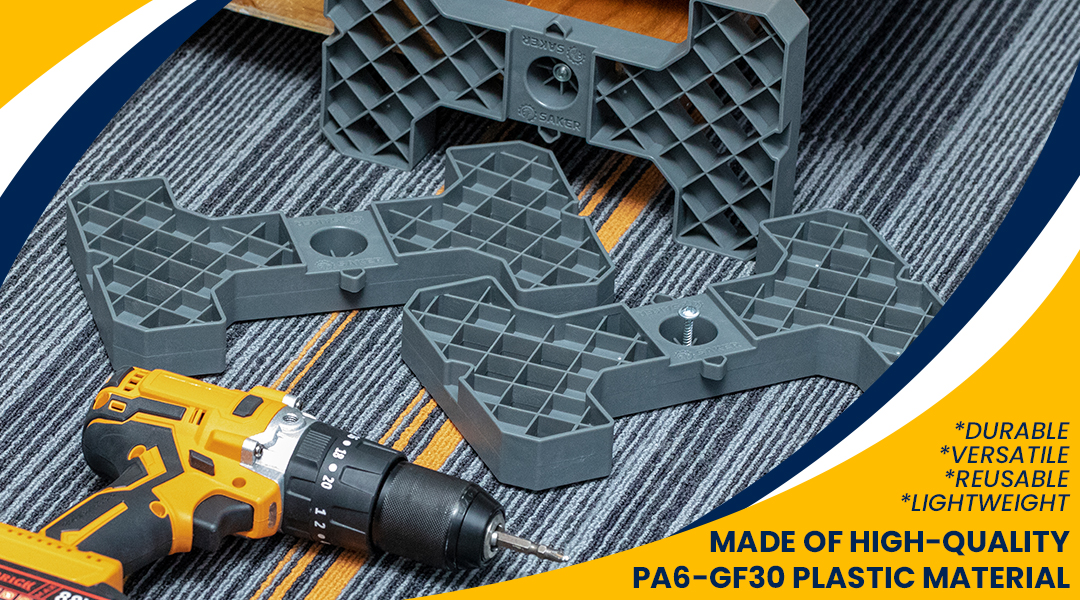 Saker Paint Racks is made of PA6-GF30, and its unique structure makes it has a strong construction, it can withstand countless painting projects, providing an effective and efficient solution to everyday painter problems.
In addition to this, Saker Paint Racks made of this material have many more advantages. Saker Paint Racks is amazingly durable, versatile, and reusable. Also non-toxic and lightweight. It has excellent mechanical strength, abrasion resistance, heat resistance, corrosion resistance, impact resistance, and excellent dimensional stability.
There's a lot of mess when spray painting, from failed door panels to various supplies in the room. Therefore, it is critical to take up as little space as possible, or you might accidentally trip over your own tools!
That's why you should choose Saker Paint Racks. With its unique and innovative design of the I-type, which is simple yet incredibly effective, virtually everything can fit on the paint racks, and stay out of the way! Whether you're painting door panels, cabinets, or wood planks, Saker Paint Racks can hold multiple boards at a time and save space.
No need to worry about where to place the furniture again when painting!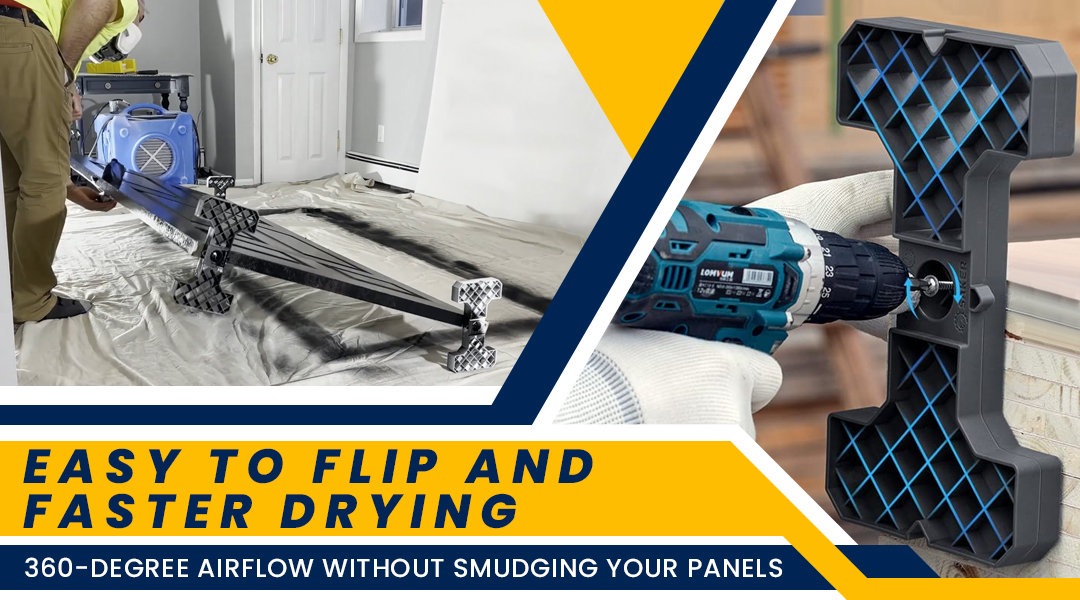 With Saker Paint Racks, you don't need to wait too long for it to dry. After painting one side well, you could flip it to the other side and stack the finished doors together, they won't cause adhesion, etc.
Furthermore, the 360-degree airflow allowed those materials to dry quicker than ever before. Its rotating features ensure you don't have to touch the material more than necessary if you need to revisit a certain spot during the process, and all without smudging.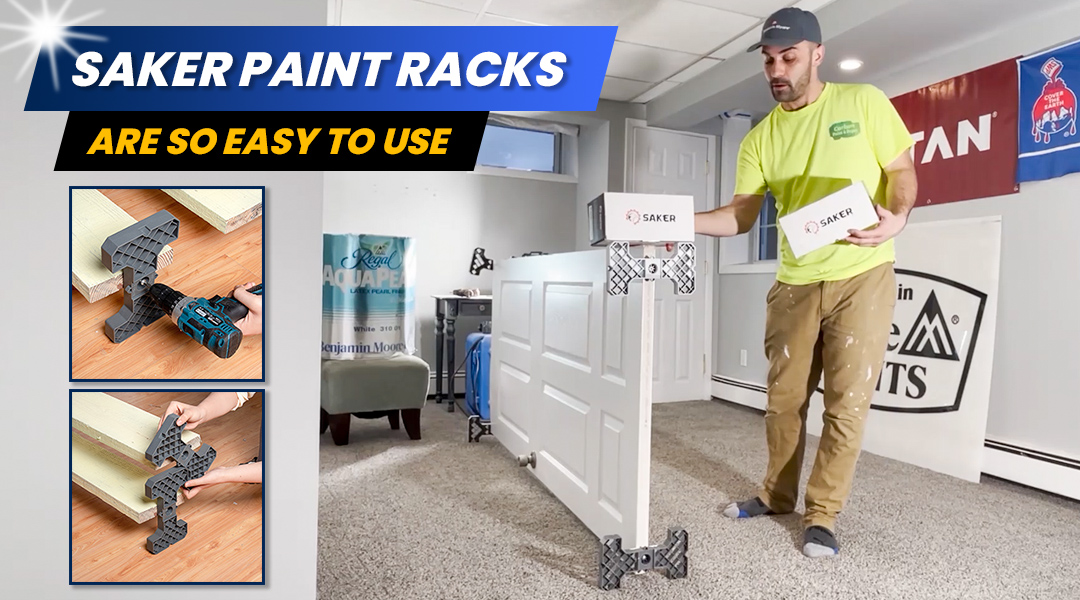 It's really easy to set up.
Before your painting, you only have to remove all the hardware such as the door hinges and handle or knobs. Attaching the tools on the four corners of the door, and then you can do the painting or repairing you want without any trouble.
As it can be rotated 360°, after painting well, you could flip doors to the other side and stack all the finished doors together. When you want to stack doors or wooden boards together, it would be better to stuck one side of the tool in card slot of another one.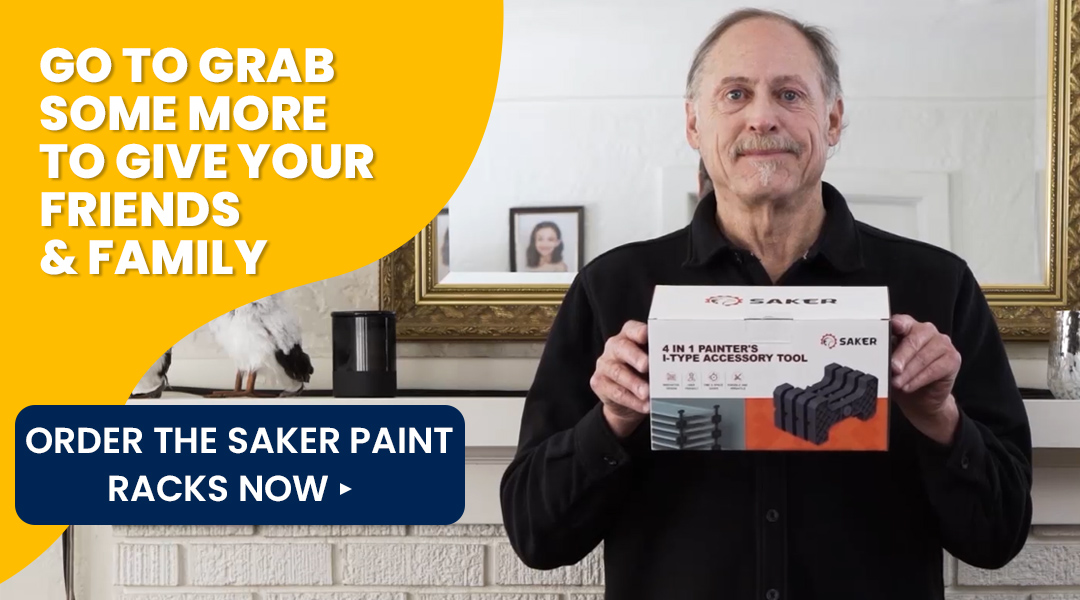 After introducing so much, you may want to know the price. Here is a site that's running up to 54% OFF sale on Saker Spray Paint Rack. Go to grab some more to give your friends & family. BUY MORE, SAVE MORE!
If you want to try Saker Spray Paint Rack, why not do it now, while you can get this big discount? Click here to get started.
Order now before inventory runs low or supplies completely sell out again.
Did you know big brands spend BILLIONS on advertising, physical stores, and boss bonuses? Can you guess who's paying for that? Yep, we the customers...
The Saker Spray Paint Rack spends nothing on any of this. They only sell online, don't advertise on TV, and don't have greedy owners who demand ridiculous bonuses.
They prefer to let their devices and positive reviews do the talking for them!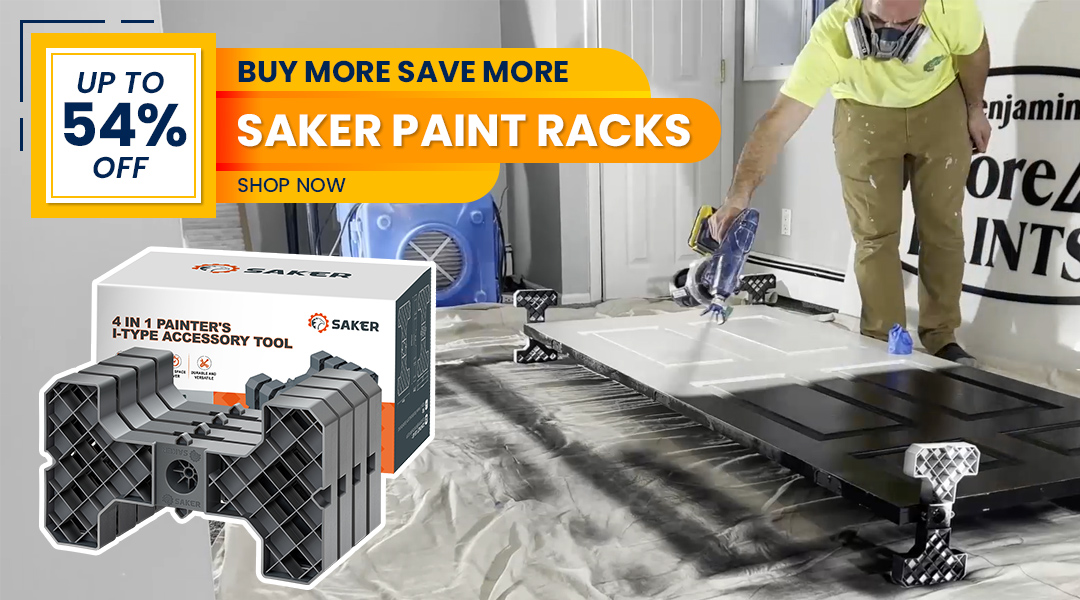 Now that you've discovered how unique, innovative this Saker painter's accessory tool can save the area of stocking and the hassle of trying to avoid drips, runs and smudges from too much project handling — follow these steps to get started:
Go to the official website to place your order
Grab a clean, neat result after EVERY paint.
Saker wants to nudge you off the fence by giving you 54% OFF your order.
Check here to see if stock is still available>>
Don't take it from us:
"Highly recommend!"
"This product is so great. They look so well made and have a very good quality.They work well and I have used them for my DIY projects. Not only can it flip the door easily, but it can also be stacked together without taking up space. It helps me a lot! I highly recommend it."
"Great functionality"
"Good quality! When painting or spray painting, I need such a tool to place my project, it can ensure my work safety, reduce confusion, and get excellent results. It is also very simple to use. Using Saker Spray Paint Racks, I can paint one side, flip it and paint the other side. An added benefit is that the doors can be stacked together without touching them."
Thomas L., Birmingham, AL
"Easy to use"
"We used the Saker Paint Racks when we painted our kitchen cabinet doors, these worked great to keep all my doors off the ground and make it easier to paint. They were perfect! Not too tall or too short and they held the weight of the doors just fine."