Saker Multi-function Scribing Tool
Don't miss our promo - Up to 35% OFF - It's ending soon!
"Small but quite useful tool."
-Adam.
THE ADVANTAGES OF SAKER MULTI-FUNCTION SCRIBING TOOL
The charm of Saker Multi-function Scribing Tool
Versatile
Adjustable
Multifunction
Durable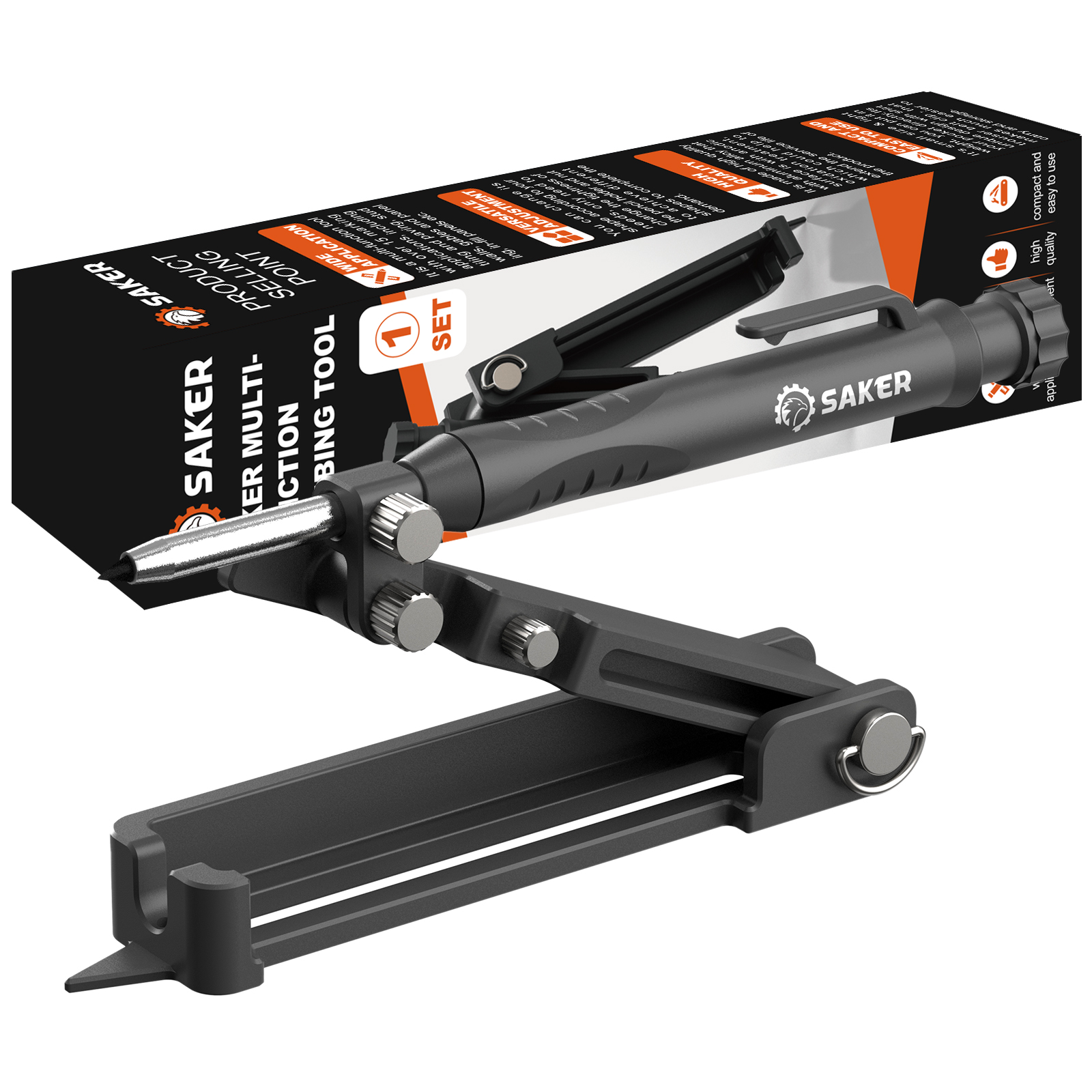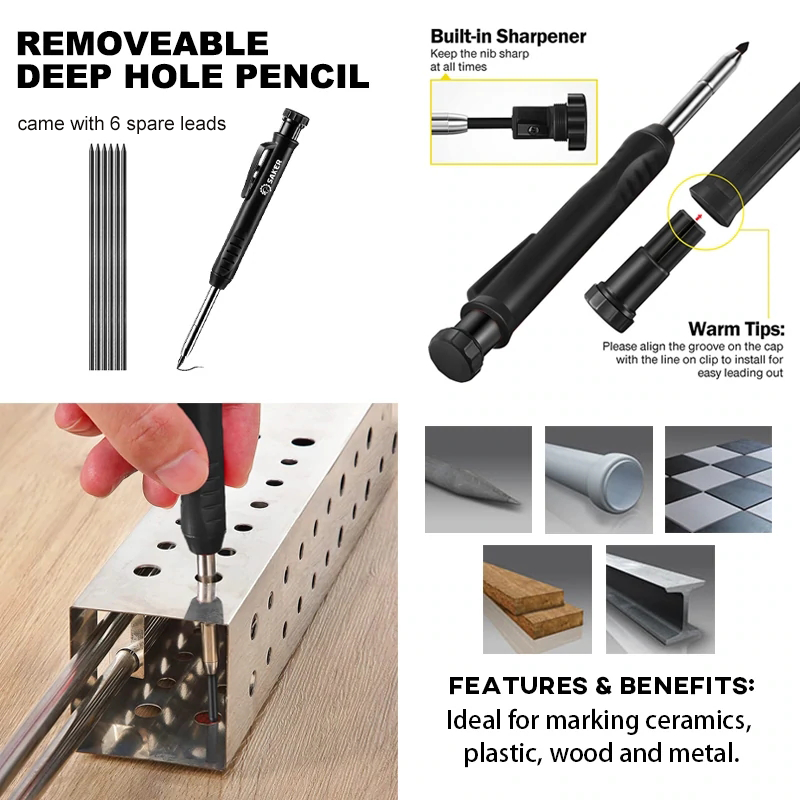 Selling Price Back To $43.99 After Sales End
🔒 Safe & Secure Checkouts
📦 Insured USA Shipping
✉️ 24/7 Customer Support
Maybe you are still looking for a tool to help you when you do your woodwork, then you must try this fabulous tool which can be applied on over 15 marking applications. No matter you want to countour, scribe, compasses or edge rule, it can be very helpful. This amazing tool won't regret you!
VERSATILE ADJUSTMENT - You can change its shape according to your needs, only need to change the tightness of the pencil holder and nut to achieve different shapes to complete the demand. It can be locked and fixed after each adjustment to ensure precision accuracy.
HIGH QUALITY - It is made of high quality with aluminum alloy that surface is with anodic oxidation treatment, which could help to extend the service life of the product.
COMPACT AND EASY TO USE - The size of the product is very small, the weight is also very light, you can put it directly in your pocket. Its unique design of shirt trouser belt clip makes it easy to carry and storage.
WIDE APPLICATION - It is a multi-function tool with over 15 marking applications, including tiling and paving, stud walls, gables and paneling, in-fill panels, shop fitting and built in furniture.

HAPPY CUSTOMERS LOVE SAKER MULTI-FUNCTION SCRIBING TOOL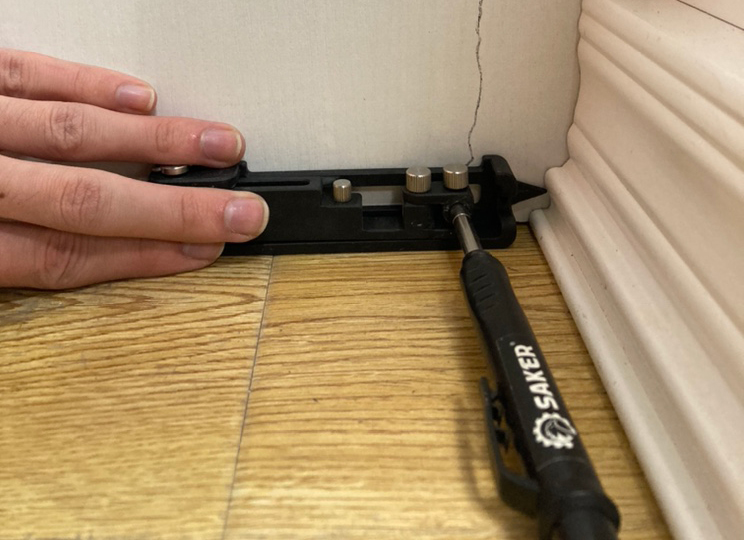 Highly recommend
May/21/2021
My best friend is a contractor. It was painful when he had to deal with some irregular corners. I bought him this as a present and he lost his mind! He tried it out immediately and looked like a little kid at Christmas. He said this is the best version of this type of tool he has ever used. I watched him make some very impressive cuts thanks to it.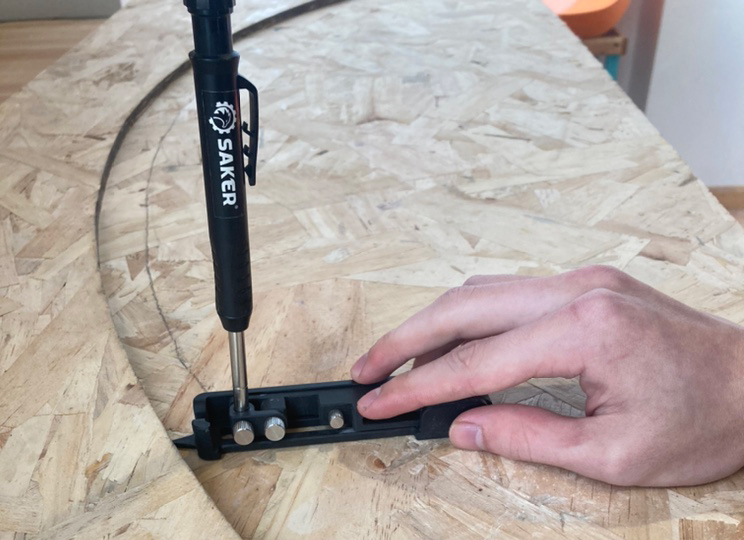 It won't regret you!
Feb/3/2021
I bought this for my husband who does construction, but he can use this at home as well as on the job. It makes the job of cutting wood & tile pieces so easy and fit perfectly around cabinets, toilets, corners, sink pedestals, pipes, etc. Great tool.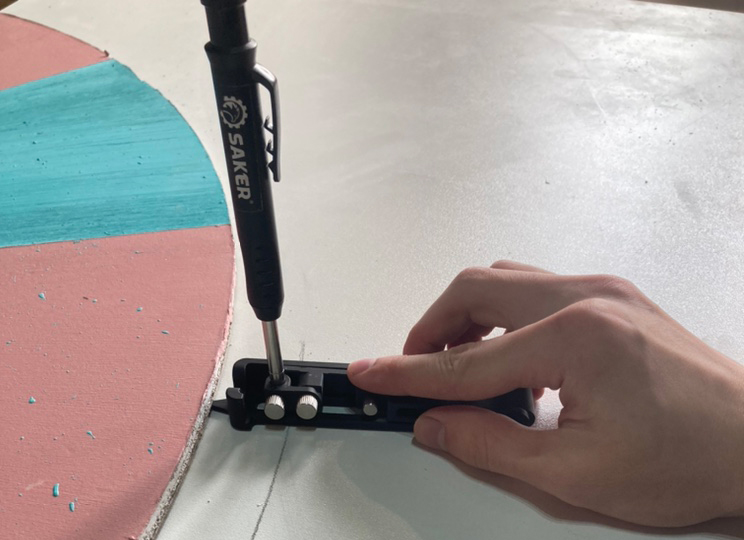 Perfect gift for Christmas
Oct/16/2021
I bought 3 of these for Christmas. We bought this to cut the boards we use for decking in the corners, it's a weird design so it's hard to cut. And it helps a lot! My husband is decking the house right now and this will help a lot with the jam area and cutting around the box openings!
SPECIAL PROMO
OFFER ON NOW!
Order today and get 35% OFF
This discount is valid for a limited time only.
Quantities are limited – act now!
Claim Your 35% Discount
Guaranteed High QualityWe back up all our products with a full money-back guarantee.
No-Hassle ReturnsIf you are not 100% satisfied with your order, return it within 60 days for a full refund.