SAKER® Mini Chainsaw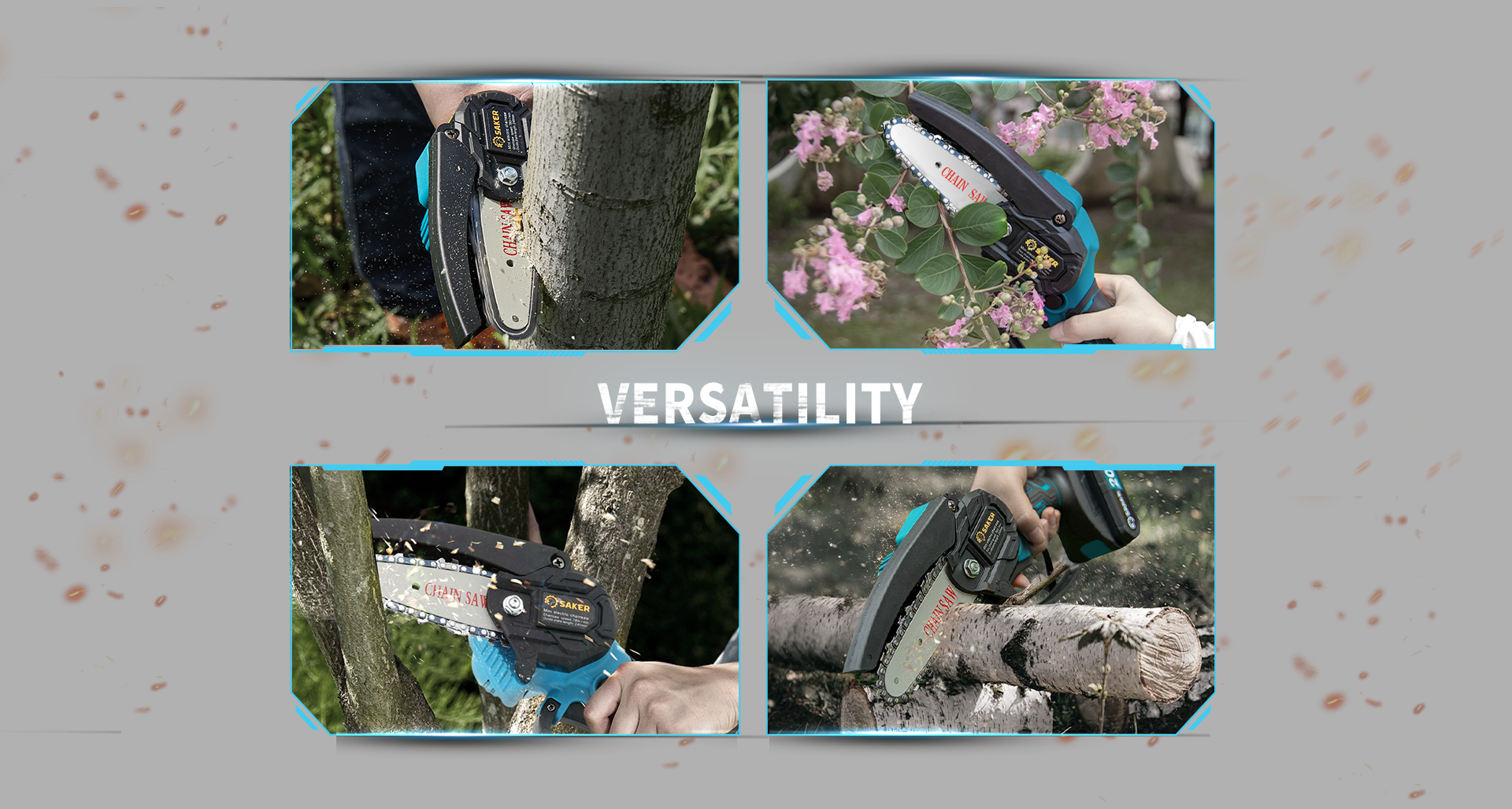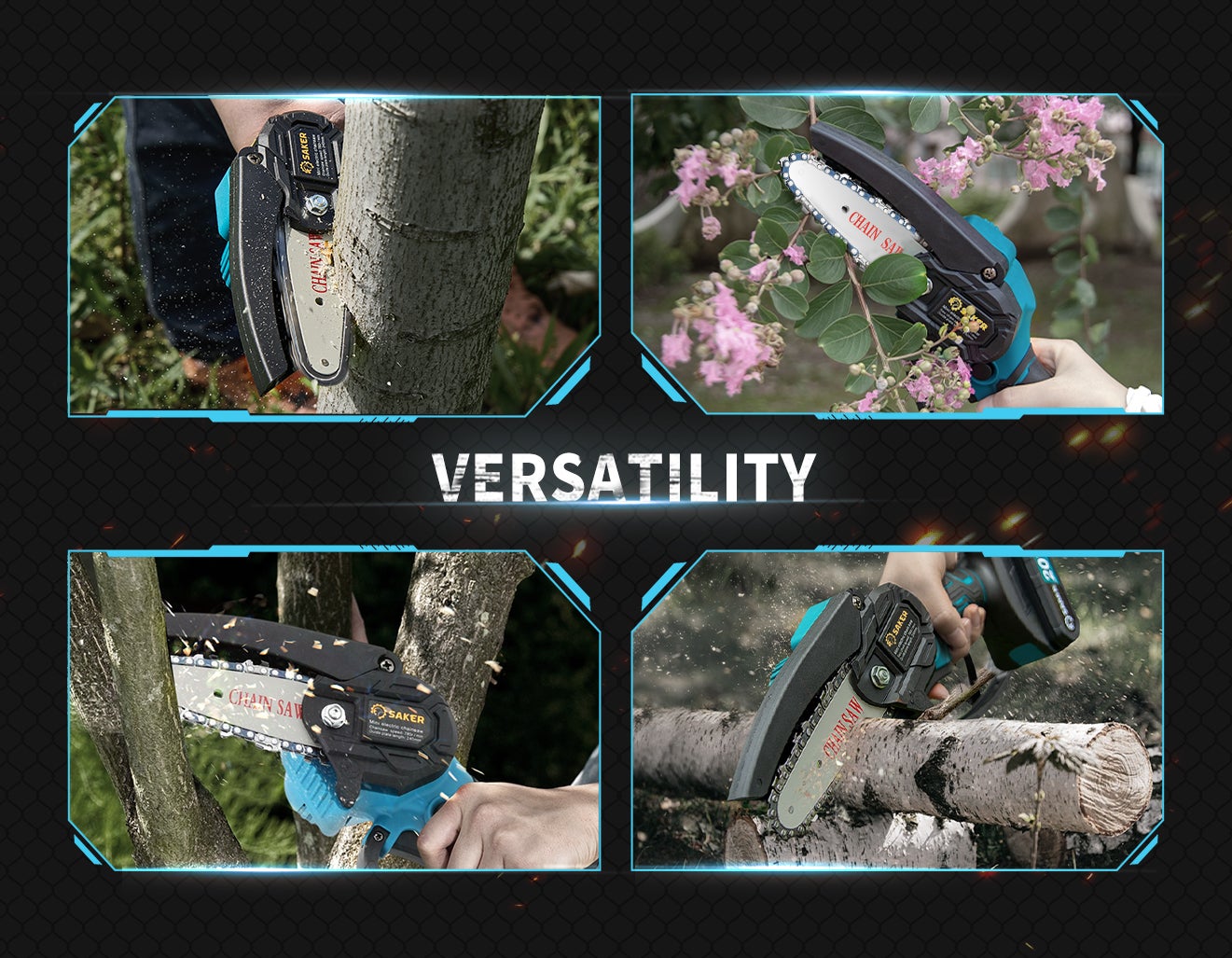 AFFORDABLE AND CONYENIENT,MINI CHAINSAWS ARE A BUDGET-FRIENDLY AND PRACTICAL GPTIOW FOR DIY ENTHUSASTSAND HOMEOWKERS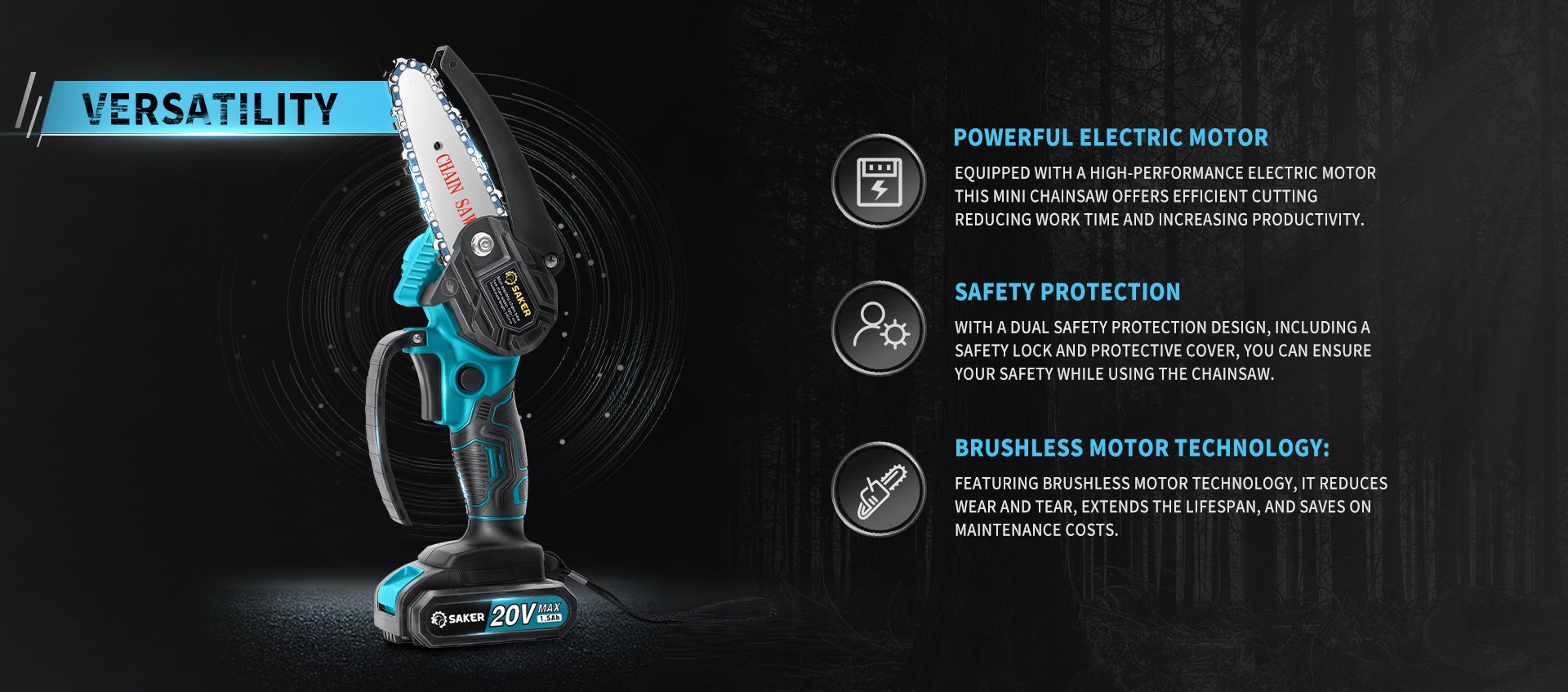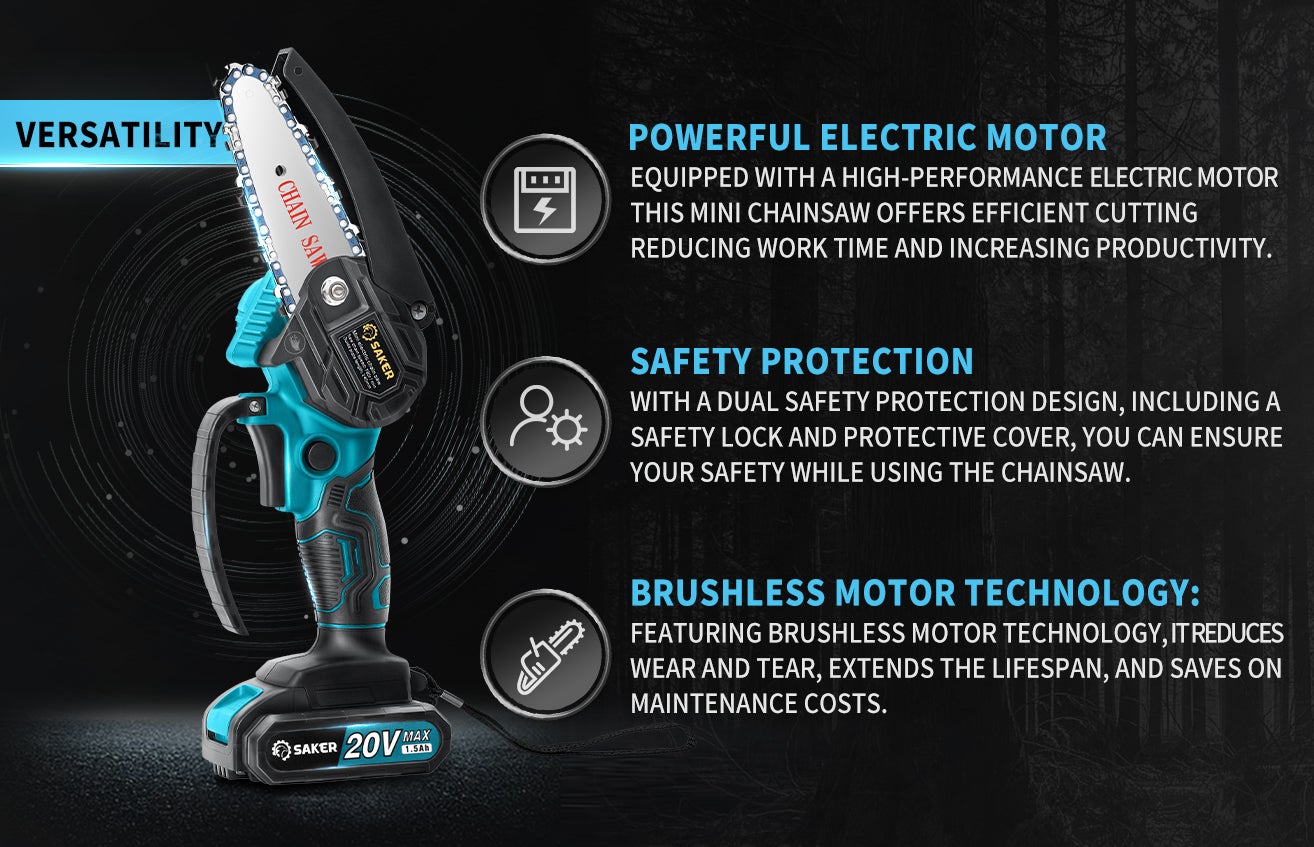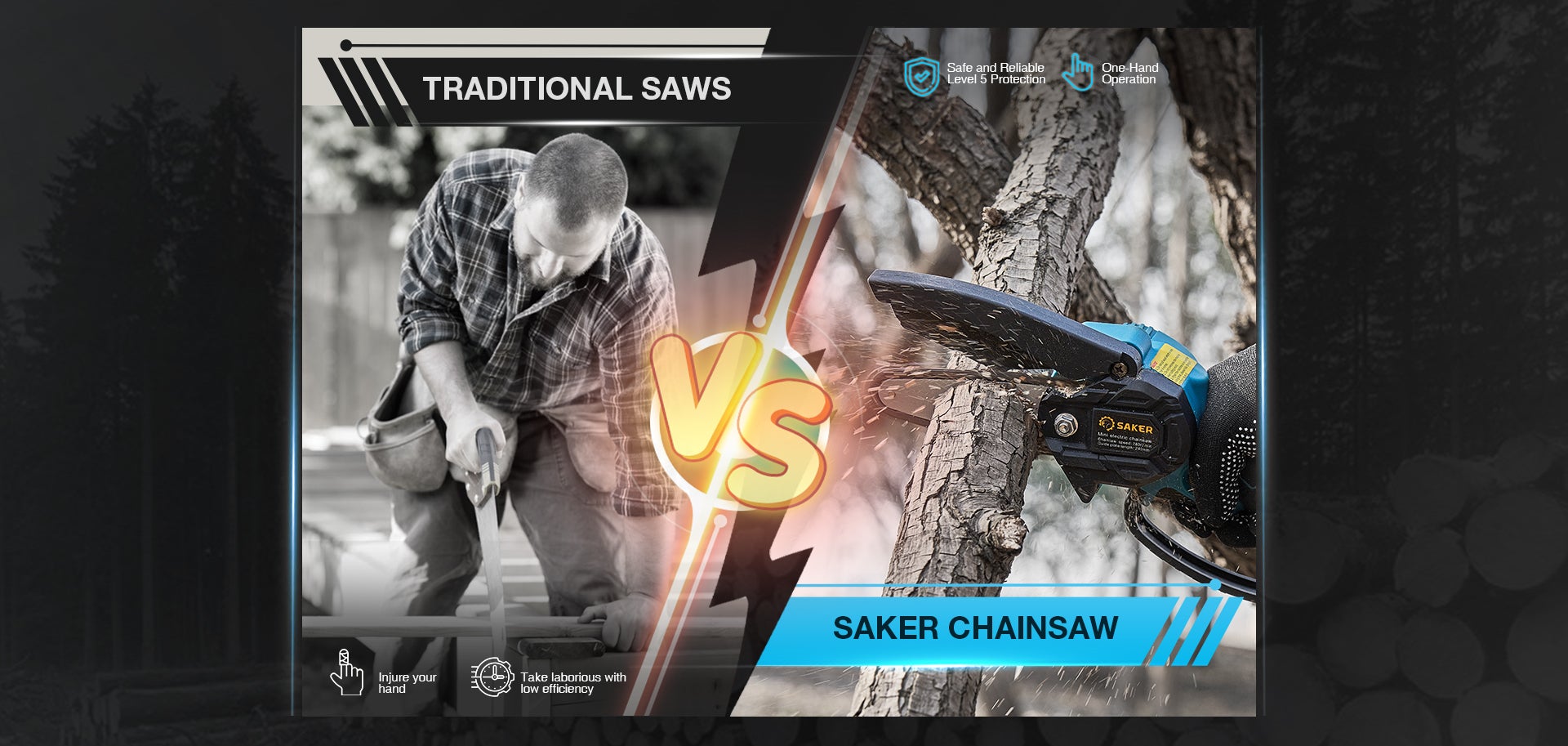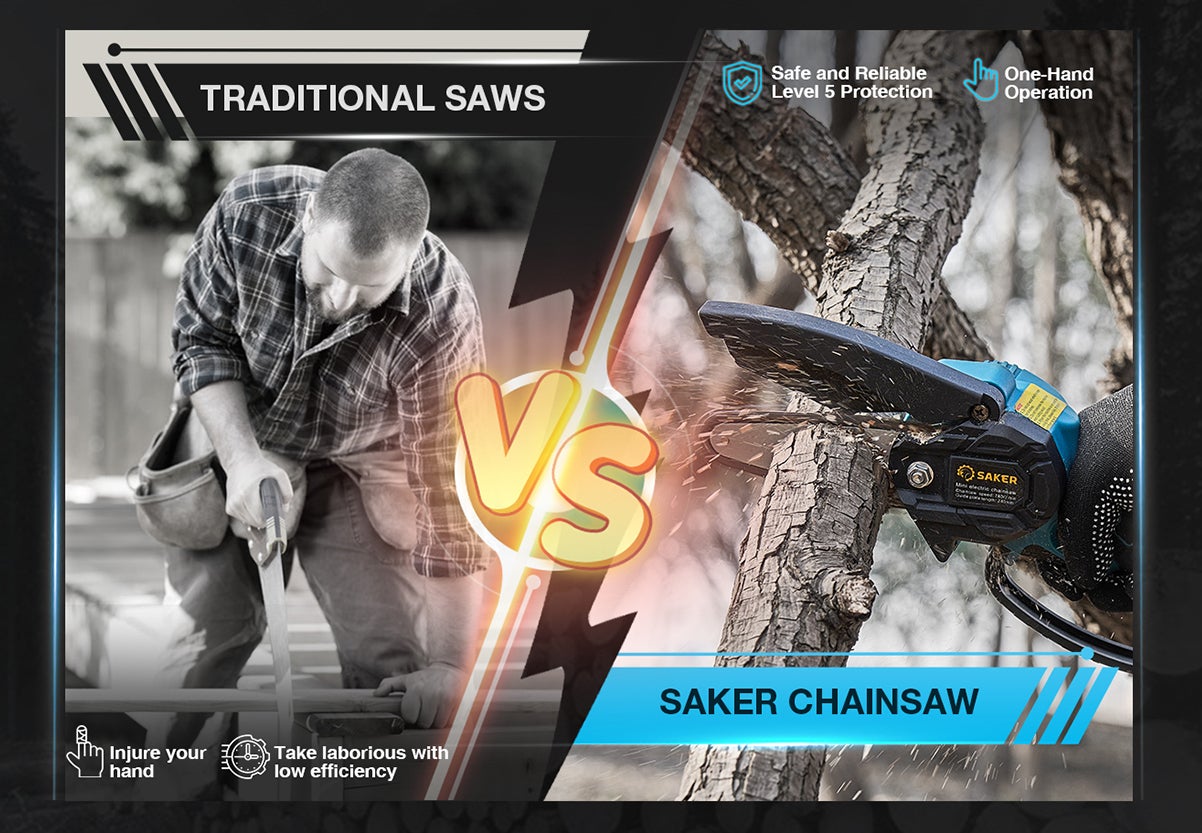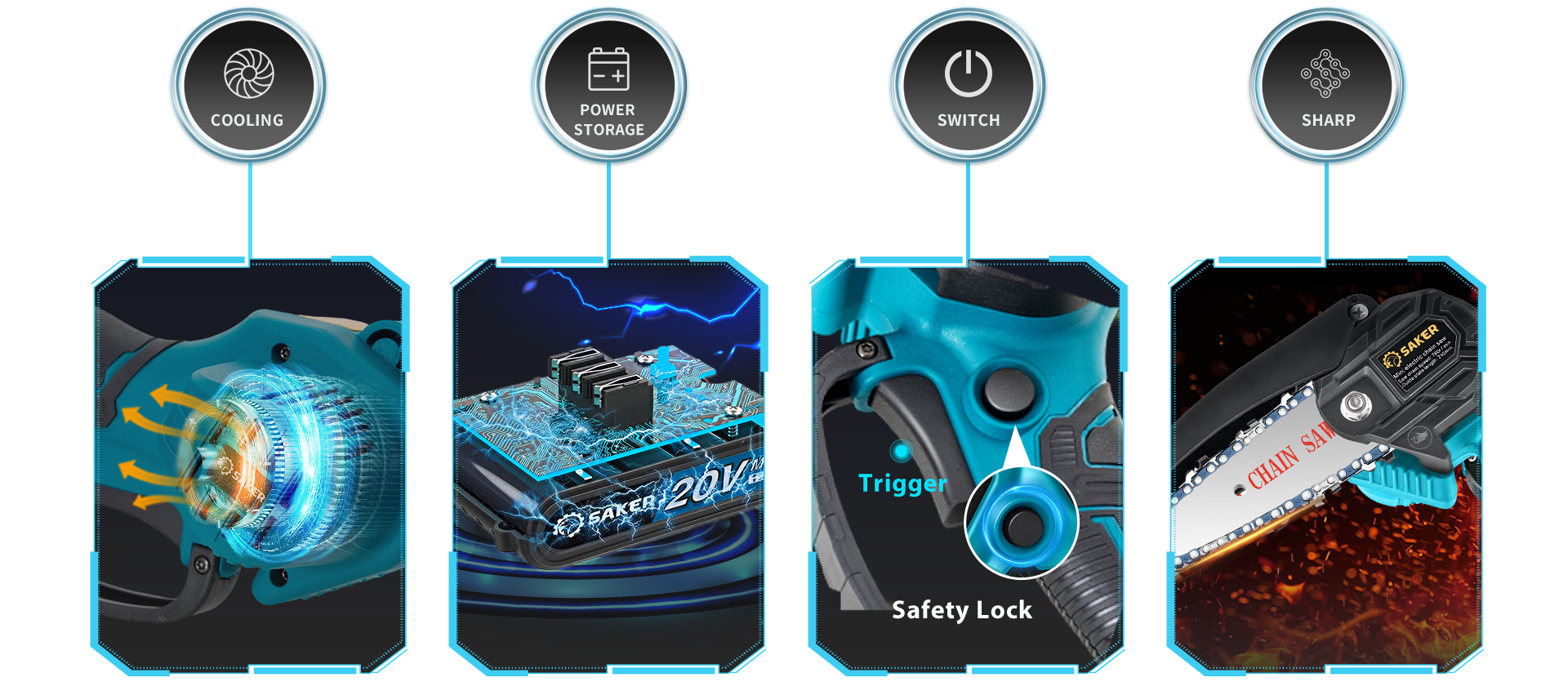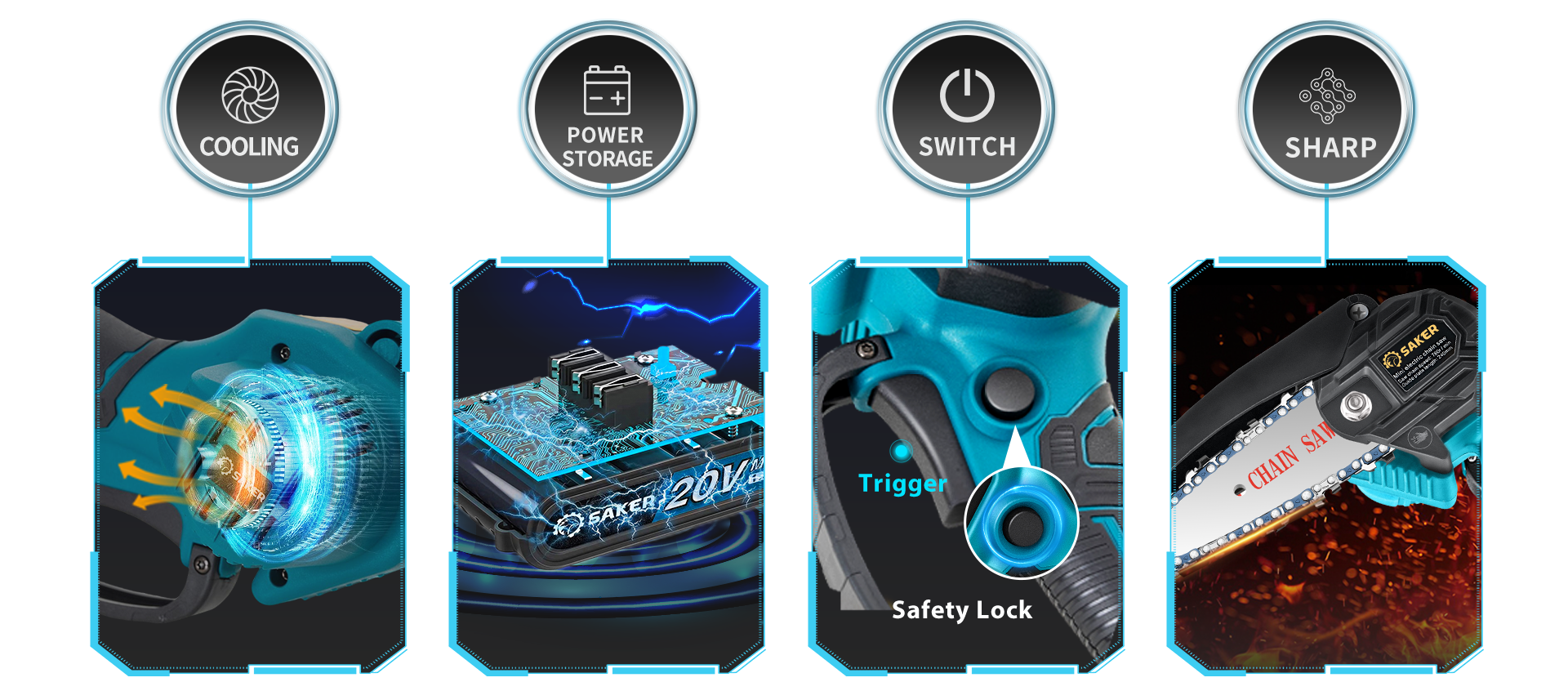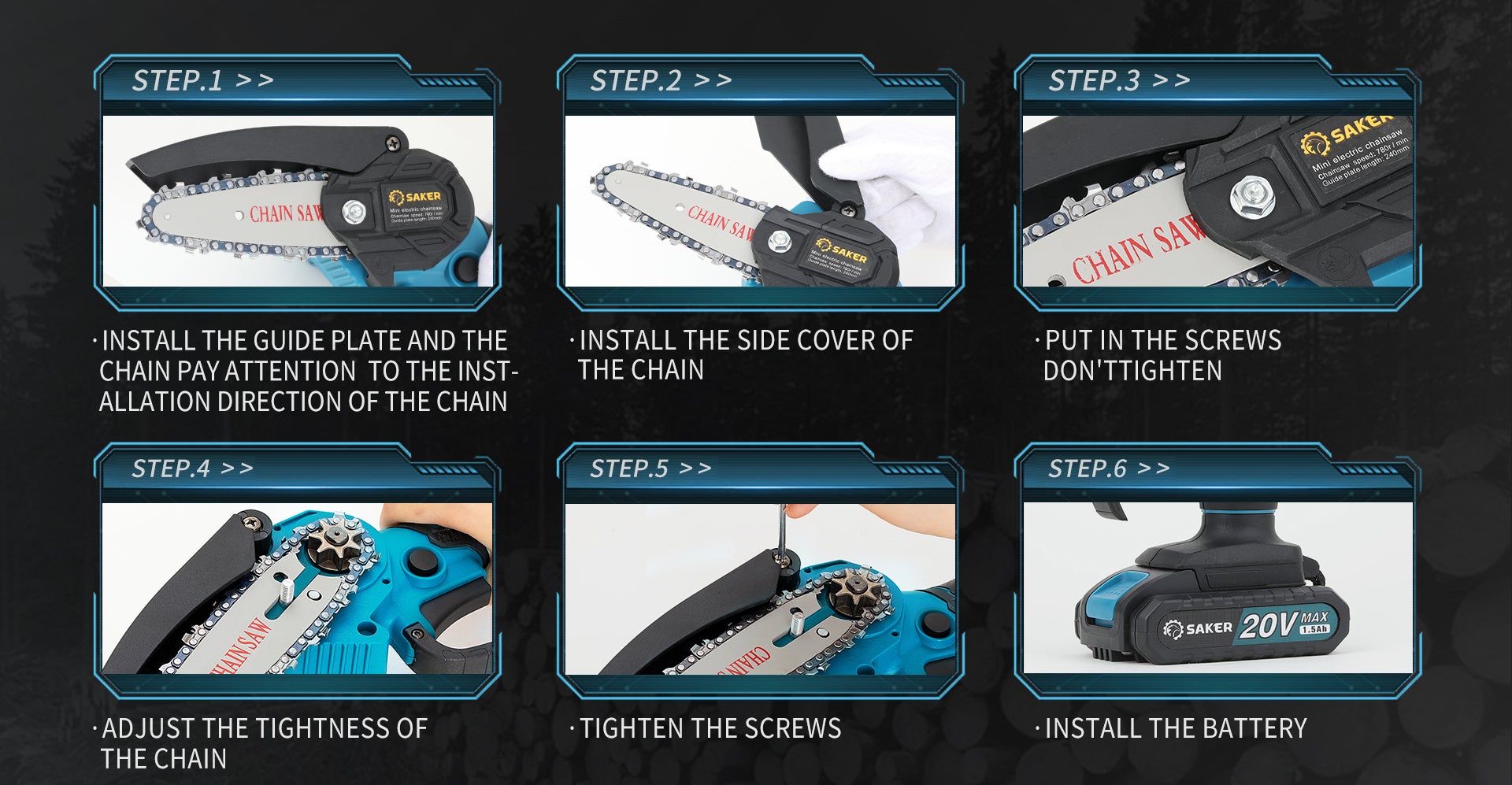 SAKER® MINI CHAINSAW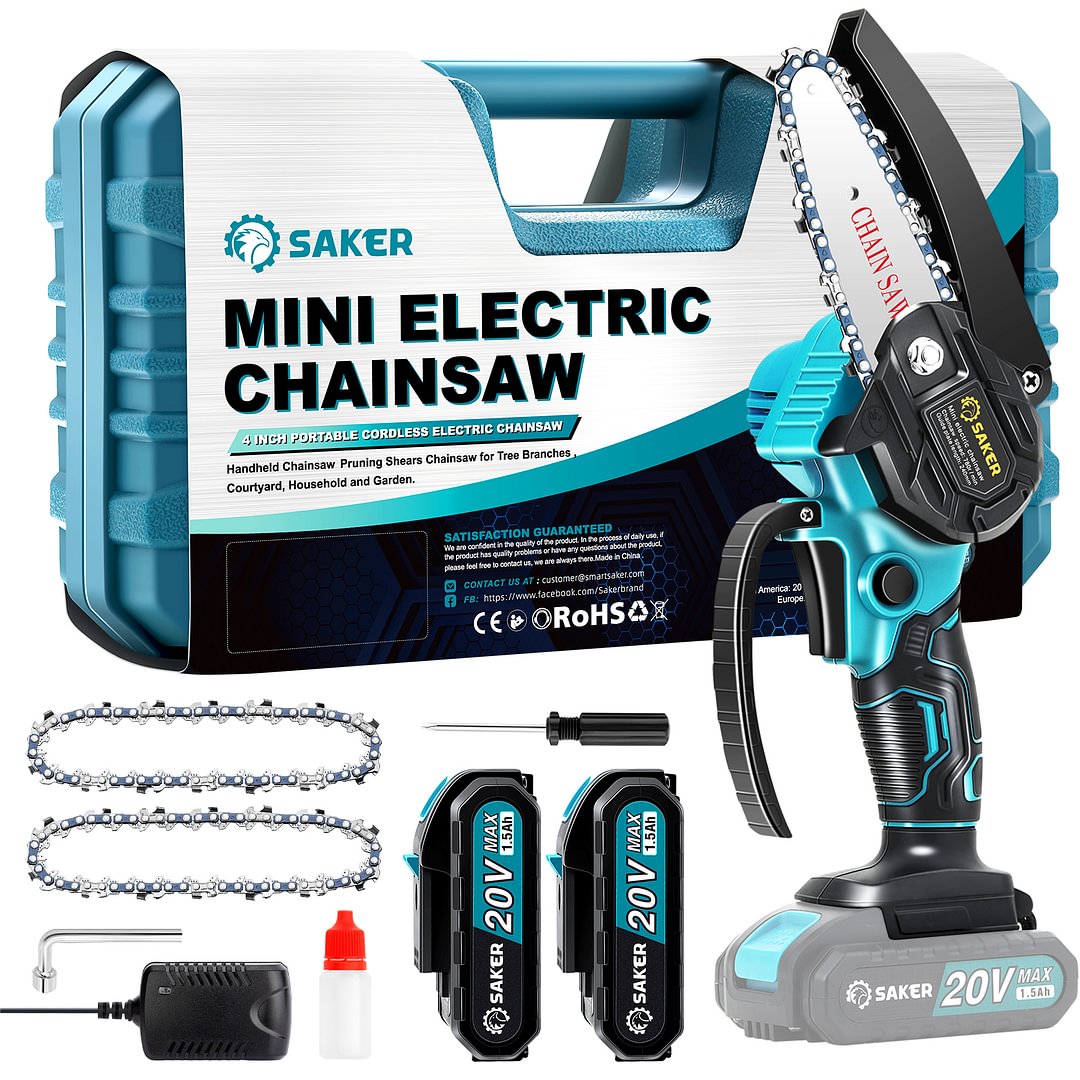 Saker Mini Chainsaw 4 Inch + 2 * Batteries + 1 * Toolbox + 2 * Chains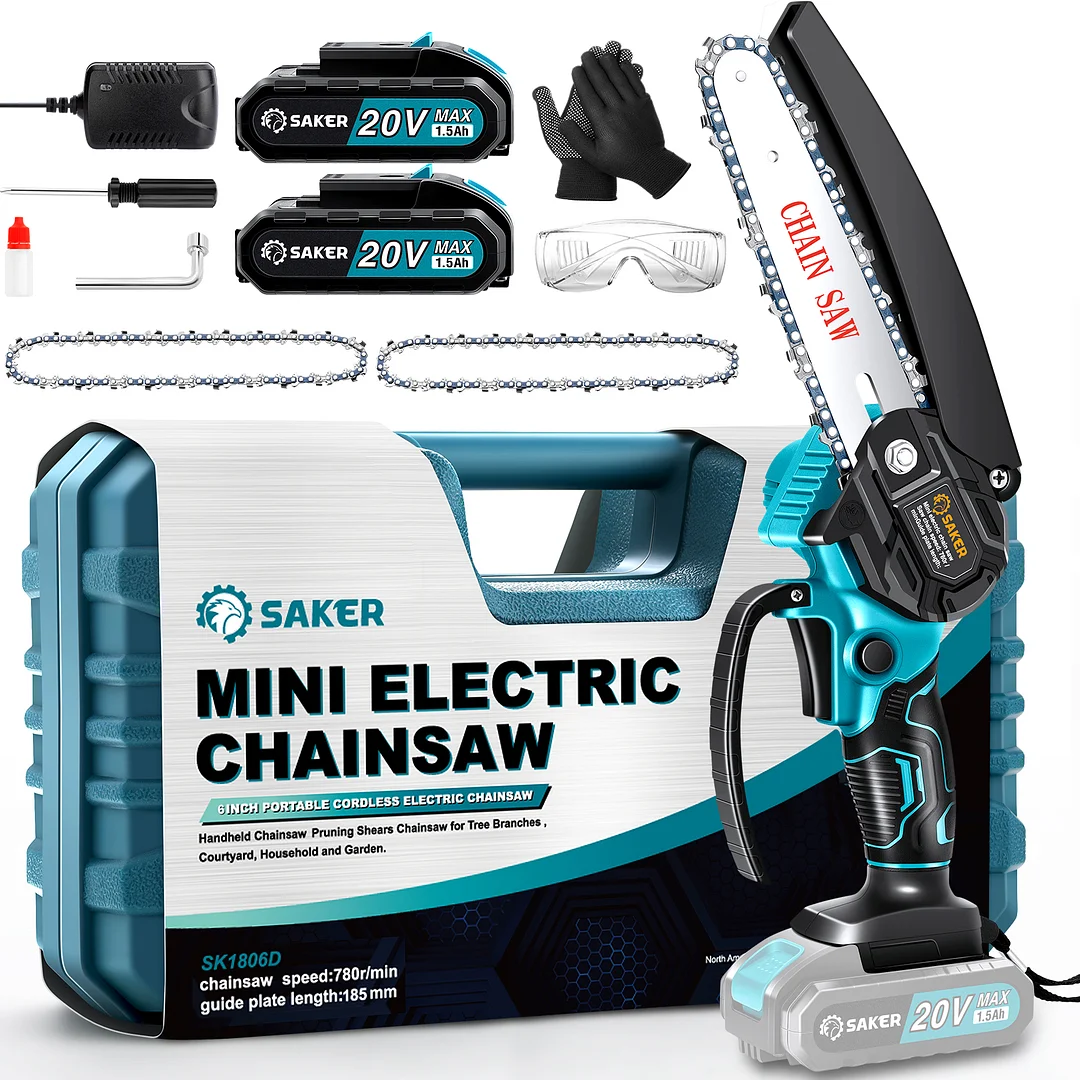 Saker Mini Chainsaw 6 Inch + 2 * Batteries + 1 * Toolbox + 2 * Chains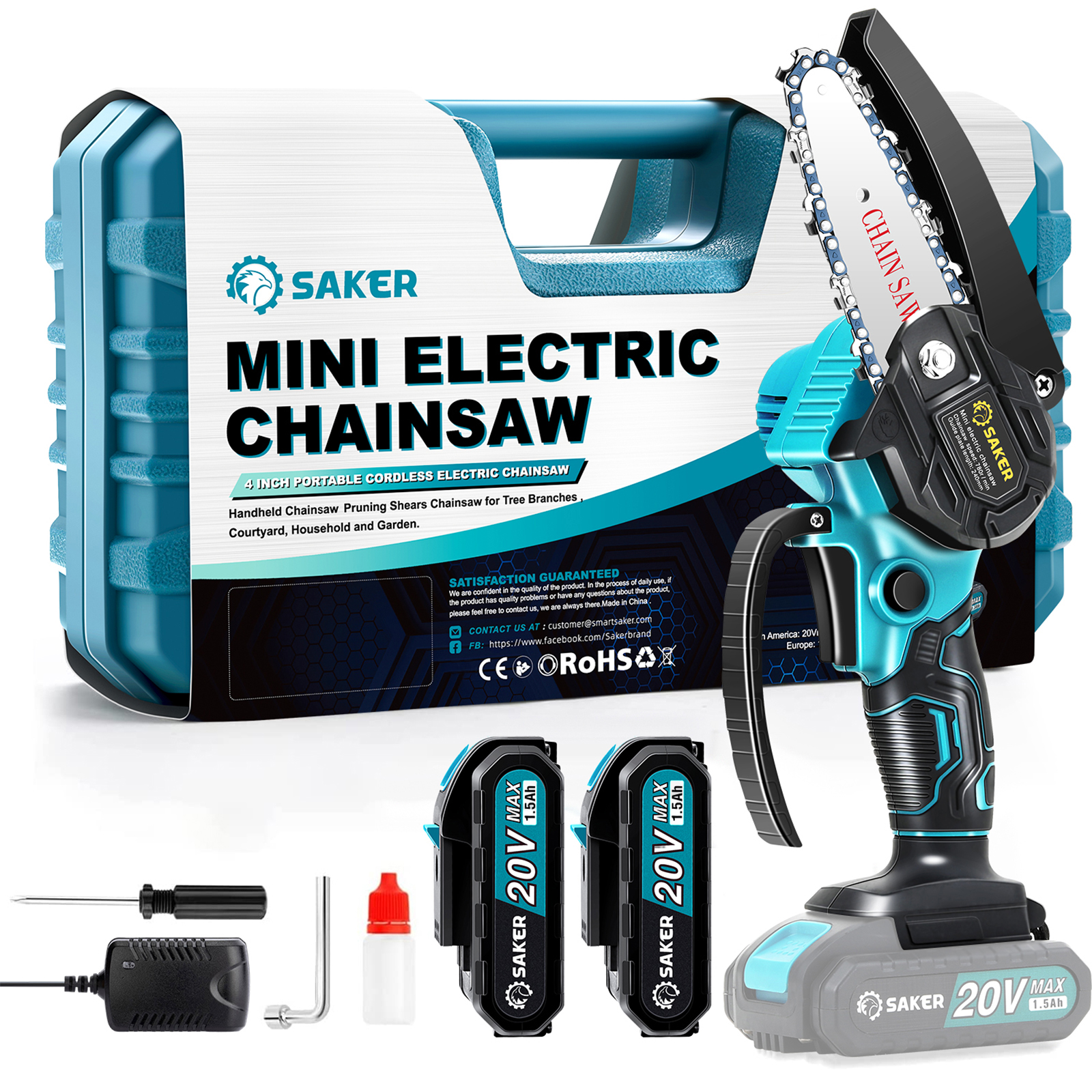 Saker Mini Chainsaw 4 Inch + 2 * Batteries + 1 * Toolbox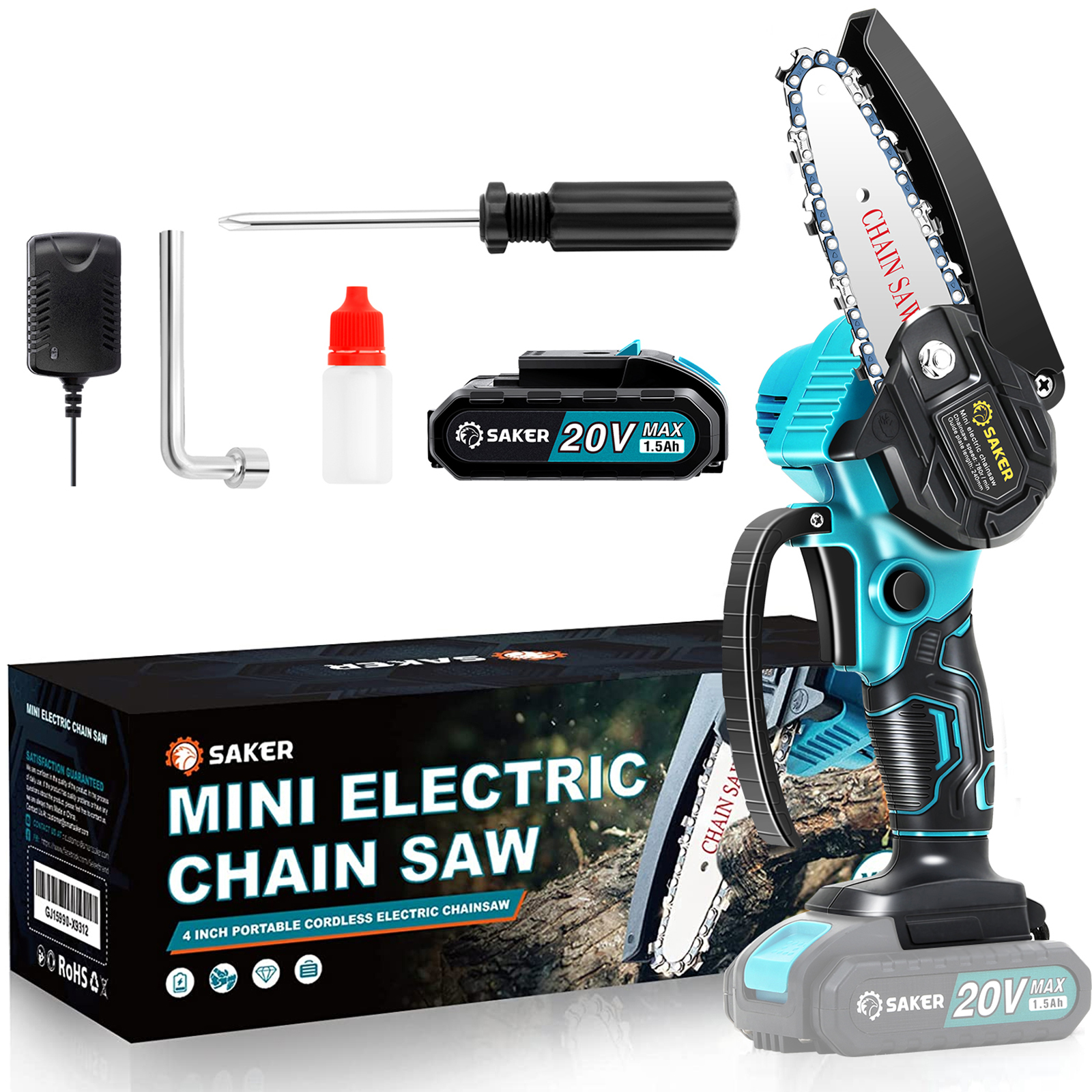 Saker Mini Chainsaw 4 Inch + 1 * Battery
Important Note: Please refrain from providing a P.O. Box address when placing your order for this product, as its size exceeds the limitations for delivery to such addresses.

What our Customers are Saying
Saker may be the tip of the iceberg among many tool brands,but Saker staff are all passionate about this brand, devoted to cultivating this brand into a household logo in the American tool industry.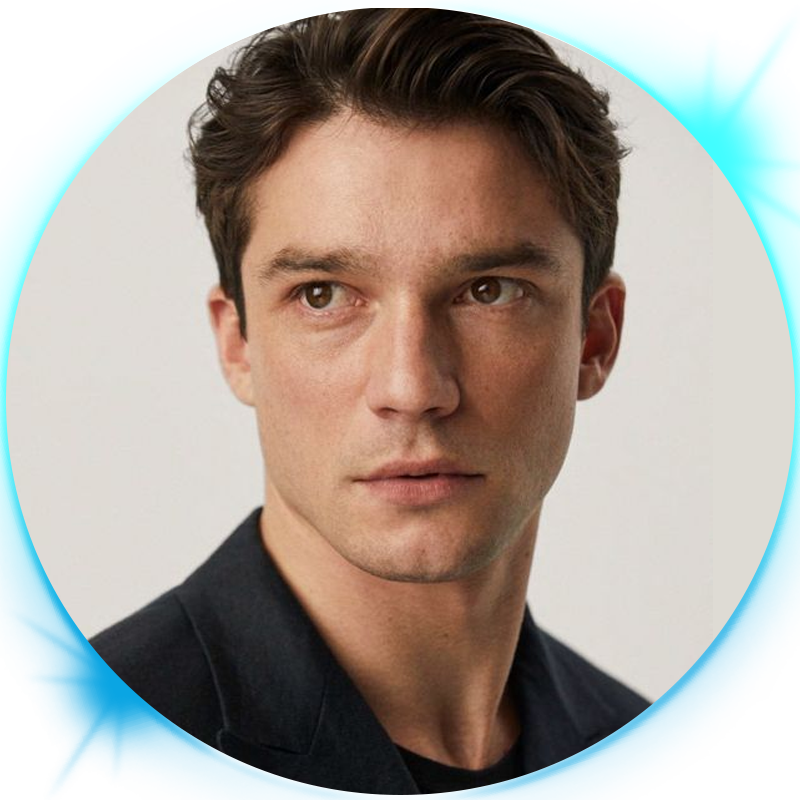 Mark Farell

I got one of these for my mom who has a big yard in Pennsylvania. It's really easy for her to handle and it works great on small branches around the yard. She really loves it!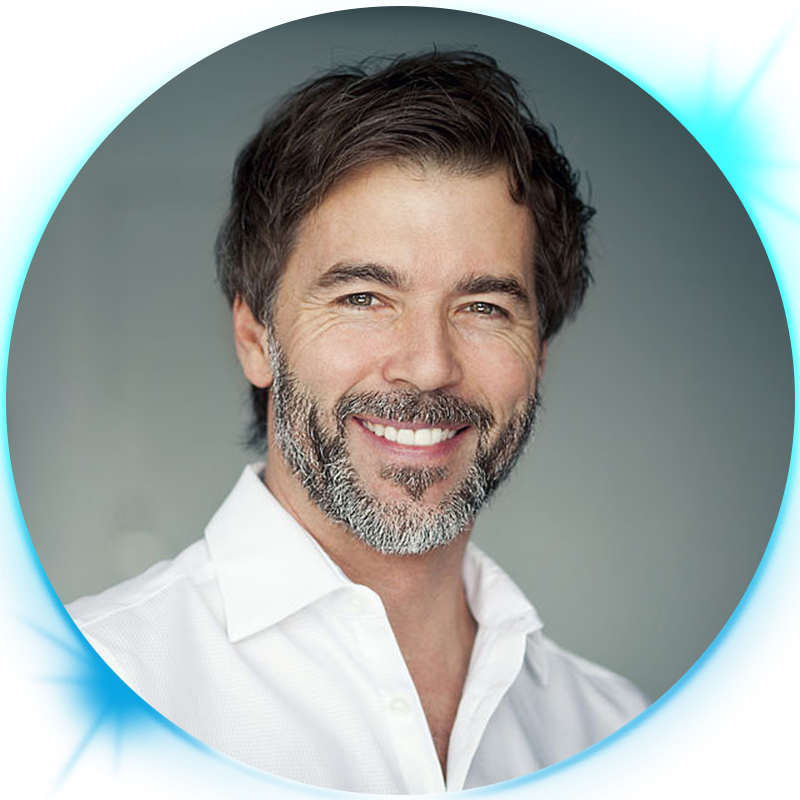 Moriss black

I'll always love my Motoserra, but it doesn't make sense to use it for smaller cutting like trimming around my yard. I use a lot of Saker's products and you can always be sure they're the best quality.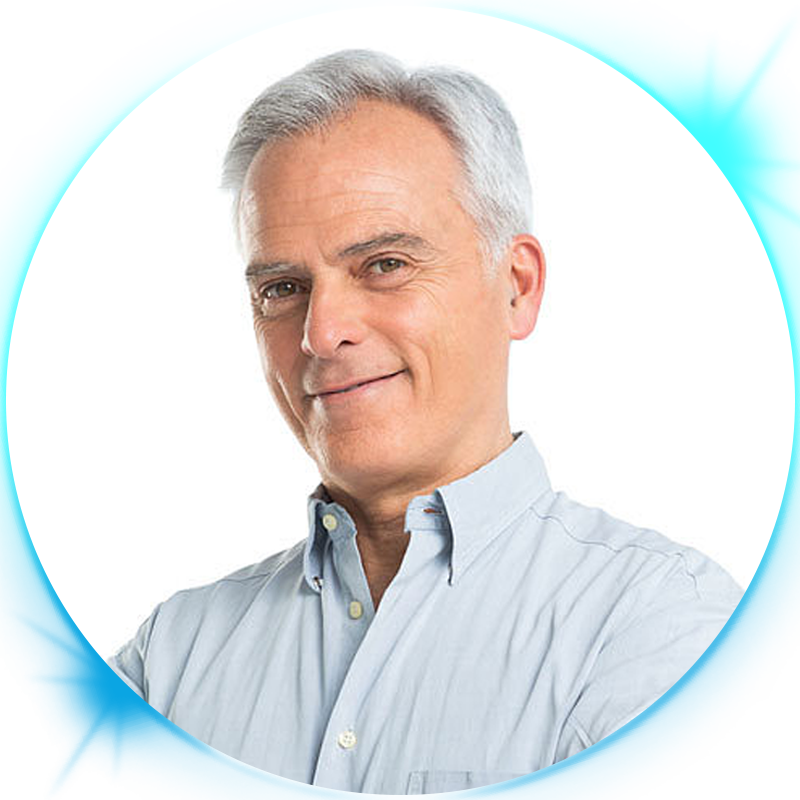 Jason H.

This little guy will definitely get the job done! it's surprisingly quiet, makes a good and clean cut, and it's really easy forme to handle