SAKER MINI CHAINSAW NEWS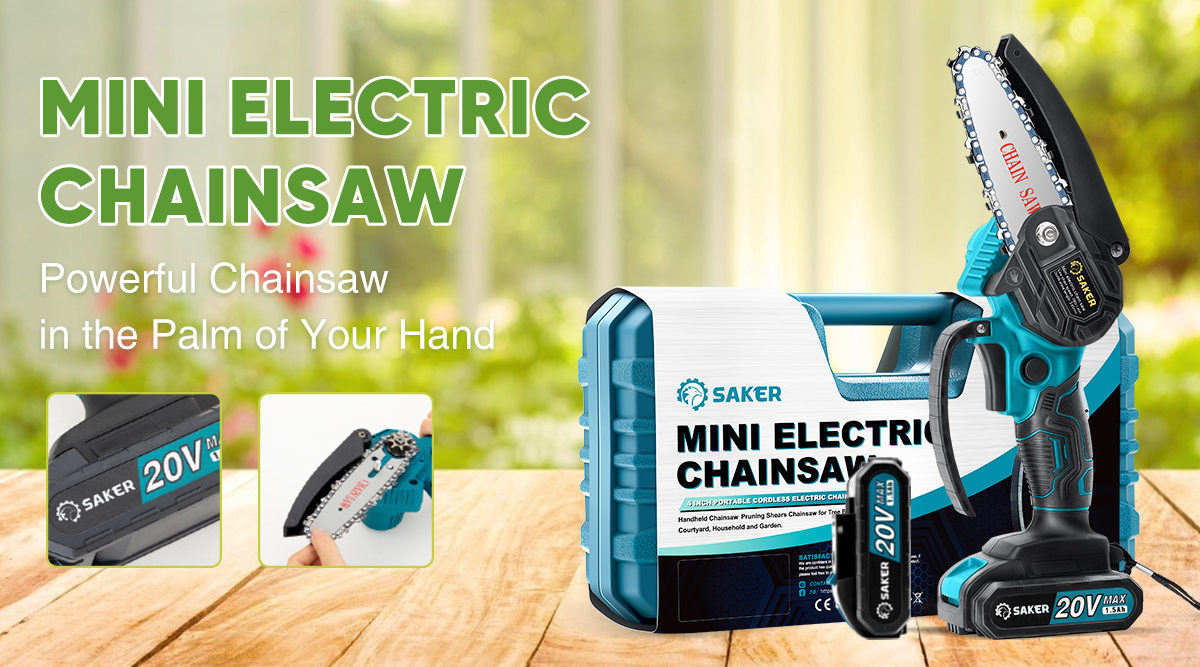 Do you still lug around a heavy old gasoline chainsaw to trim tree branches?
Some times, when the branches are high, you even have to lift the bulky chainsaw to climb the tall ladder. This is obviously very unsafe, and there is no way you can do a good job of cutting.
Then it's time for you to consider buying a cordless mini chainsaw.
The cordless lithium battery-powered chainsaw was invented in the late 2010s. In the early days, it was suitable only for hedge trimming and tree surgery. Then Husqvarna and Stihl began manufacturing portable chainsaws for cutting logs during the early 2020s.
In 2021, there was an emerging startup called Smartsaker that made further improvements to the cordless chainsaw. They optimized the chainsaw from its use scenario, making it smaller and more convenient. Also, they use the latest quenching technique of Japanese cast knives to make the chainsaws sharper and harder. Once launched, this chainsaw was sold more than 100,000, and until now still in short supply. Users say "It's a lifesaver for those of us who are true gardeners."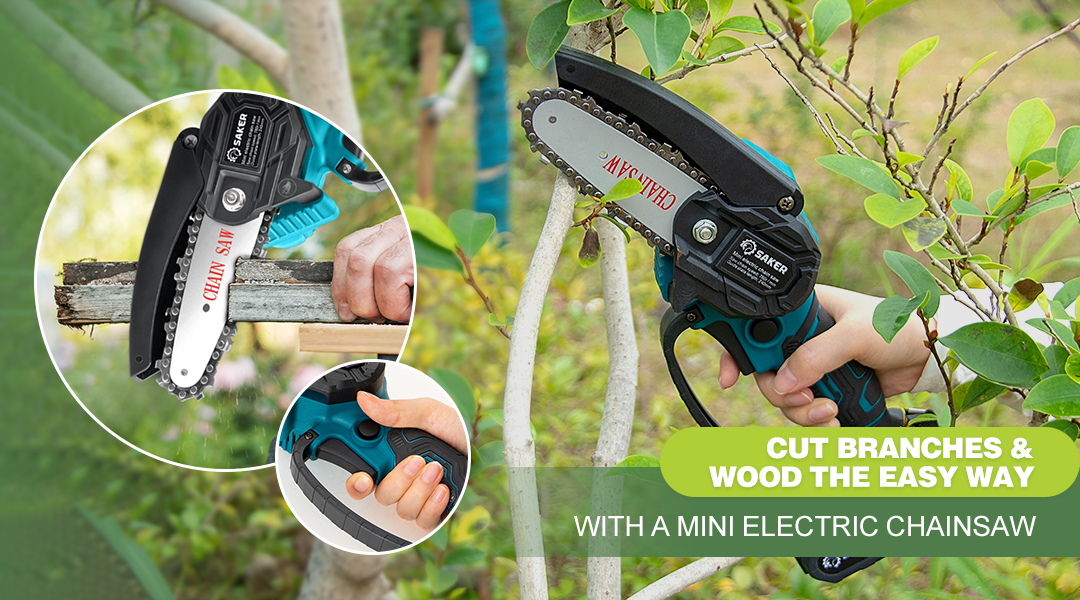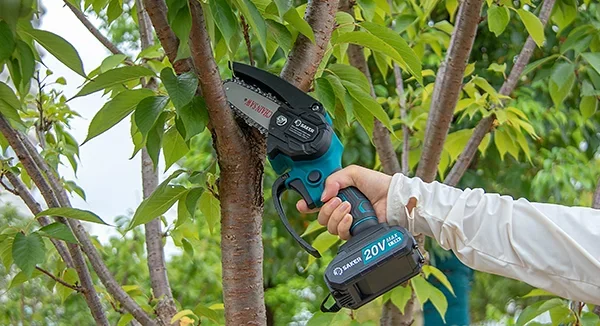 The pure copper motor is better at dissipating heat, and it takes about 10s to cut a 15cm diameter log.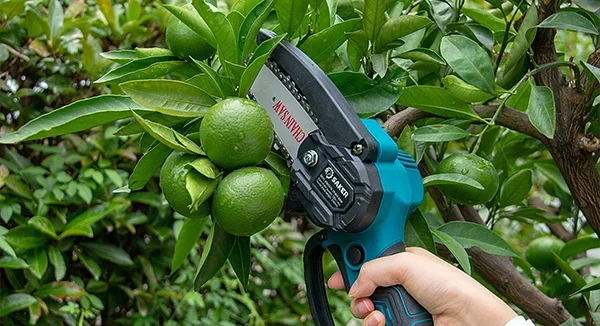 The hardened guide chain and thickened dust baffle over the saw make cutting faster, cleaner, and more powerful.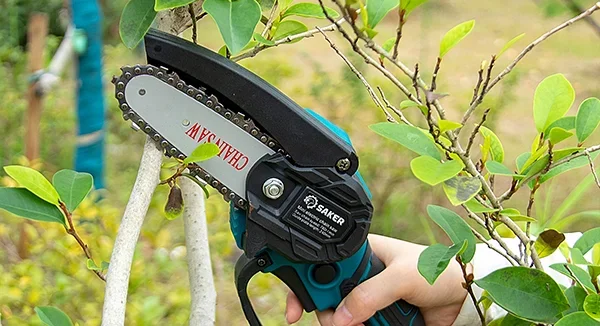 The 20V 1500mAh rechargeable lithium battery lasts up to 2 hours of continuous use, and 4 hours of mild use.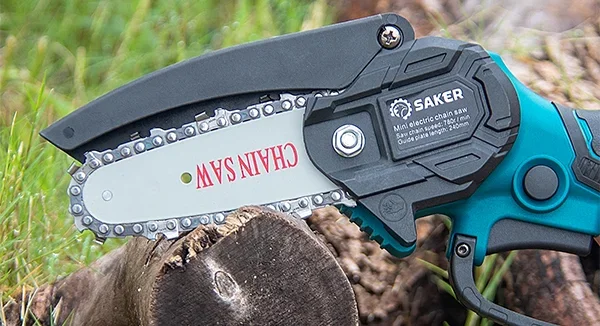 It comes in at just 4 inches in length and weighs just 1.1kg with the battery.
The Saker mini chainsaw is so easy to operate and control, you only need to use one hand. You'll enjoy better maneuverability for harder-to-reach projects in gardening and landscaping, without having to worry about a huge, bulky chainsaw weighing you down. That's why over 64,000+ customers have fallen in love with yard work - Saker makes it easy and fun!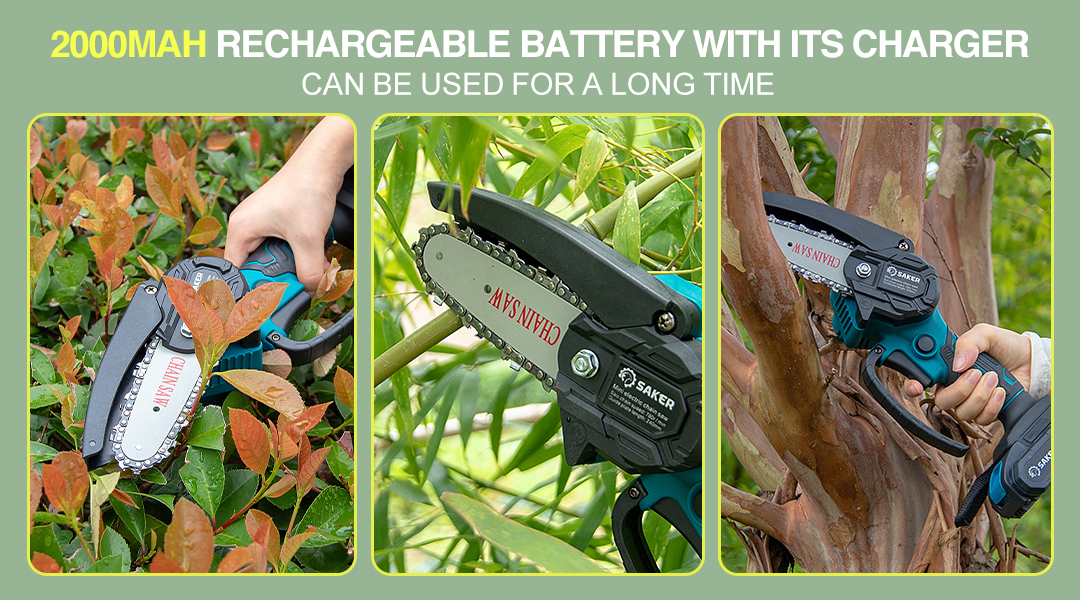 Charge your chainsaw to prepare it for cutting. When you're ready to cut, simply push the button to turn it on, and carefully cut the wood or branch with one hand. The dust baffle will prevent debris from flying around, and your cutting is done quickly and easily!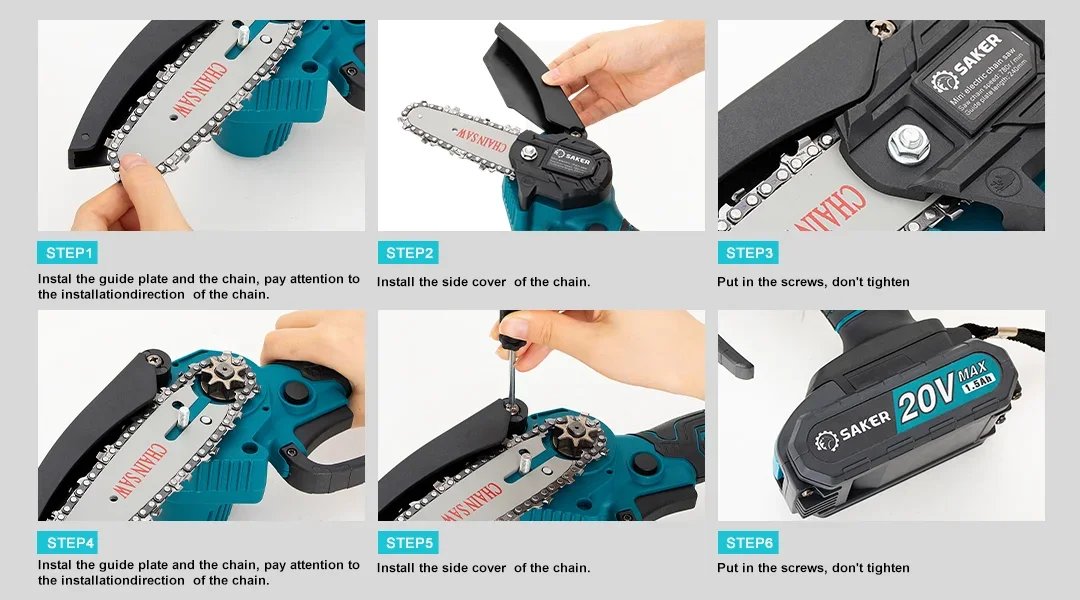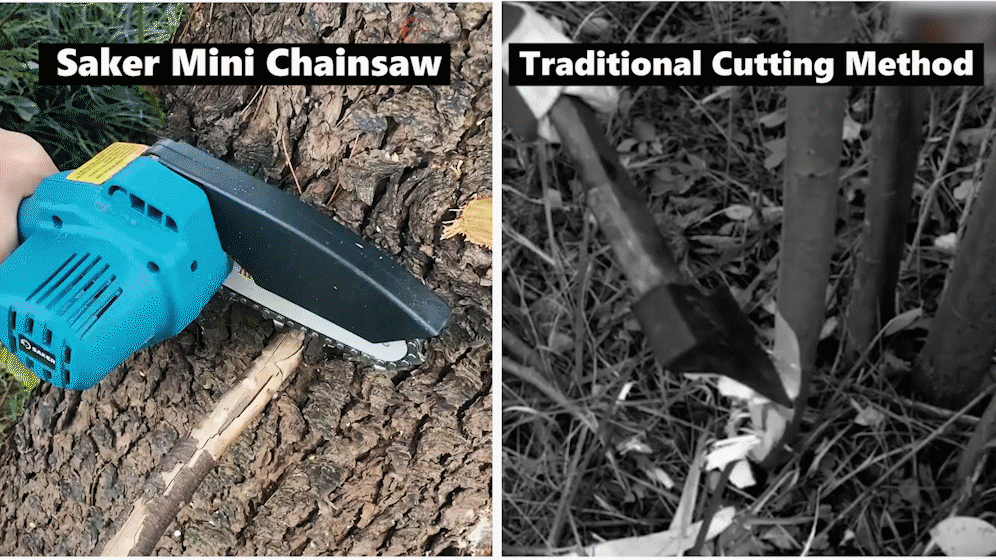 Get your Saker Mini Chainsaw from their official website here >>>