Saker Mini Chainsaw
Sold Out For 3 Months — Now Available Again...
Retire Your Chainsaw!
Introducing The Saker® - 10 TIMES Better Than Heavy, Awkward, Gas-guzzling Chainsaws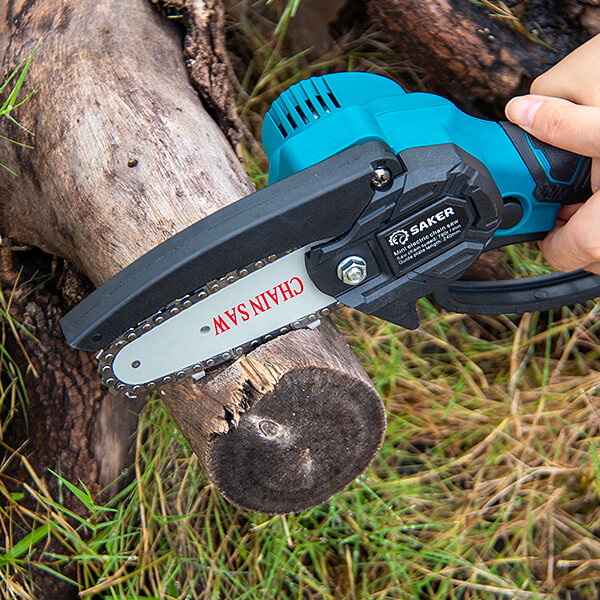 What makes the Saker®
so special?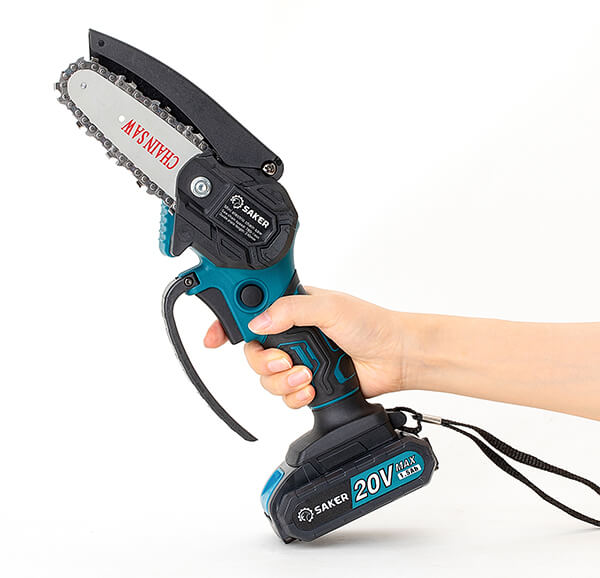 ✔️ULTRA-EFFICIENT MOTOR DESIGN: It's compact motor was designed from the ground up with efficiency in mind. Constructed from pure 100% copper, it can rotate at a blazing fast RPM.
✔️RECHARGEABLE LITHIUM BATTERY: At 21 volts, the Supersaw can last up to two hours of continuous use, and 4 hours of mild use before requiring a recharge. Easily plug it into any wall socket to re-charge.
✔️COMPACT DESIGN: Free up much needed space in your home, shed or garage. The SuperSaw is lightweight and can be operated with only one hand.
✔️99.6% OF REVIEWERS RECOMMEND: After 4,000+ customers surveyed, 96.6% are extremely satisfied with their purchase!
✔️100% MONEY BACK GUARANTEE: Every purchase is backed by our iron-clad guarantee called "Saker Promise."
✔️OUTSTANDING CUSTOMER CARE:
If you ever have a problem, feel free to contact our world class customer support team.
The Saker Mini Chainsaw VS Other Chainsaws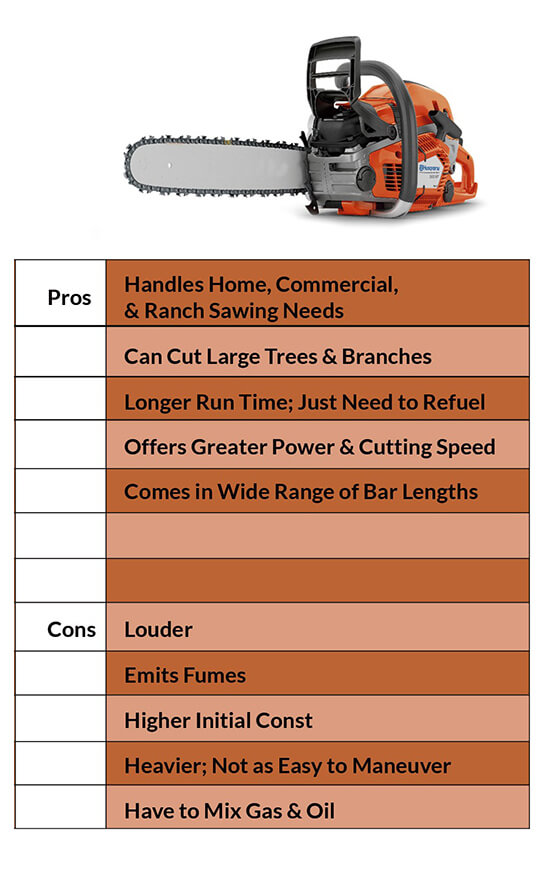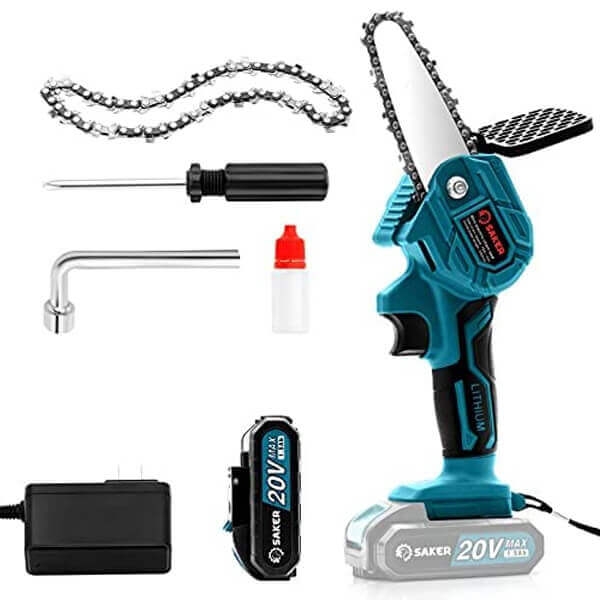 5.0
The Perfect Addition To Your Tool Box! You'll get all of the power of a gas chainsaw but without the cost, bulky size or maintenance! Yard work has never been this easy!
Saker Mini Chainsaw makes your gardening easier! Saker Mini Chainsaw uses pure copper motor to get strong power, fast cutting and higher efficiency. The miniature one-handed chainsaw weighs just 1.1kg (battery included) and has a total length of just 4 inches. It only takes about 10s to cut a 15cm diameter log. This chainsaw is ideal for wood cutting, tree branches pruning, and gardening.
✔️ 100% Money Back Guarantee
✔️ 3-Month Warranty
✔️ 24/7 Customer Support

SEE WHAT Saker Mini Chainsaw CUSTOMERS ARE SAYING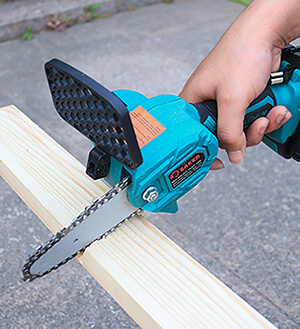 Rob W. Chicago, IL
"The Saker Mini Chainsaw is Amazing!..."
I wasn't sure what to expect, but honestly the Saker Mini Chainsaw is amazing. It makes quick work of branches and fallen tree limbs. Also great for quick trimming bushes!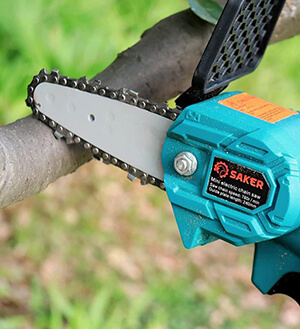 Emelia D. Edmond, OK
"I got the bundle for my dad..."
This is a great gift! I got the bundle for my dad for father's day and noticed that he keeps it on top of his work bench and actually uses it more than the big chainsaw we have. He told me he saw it on an ad last year and always wanted it! So happy to be able to get him some he actually wanted.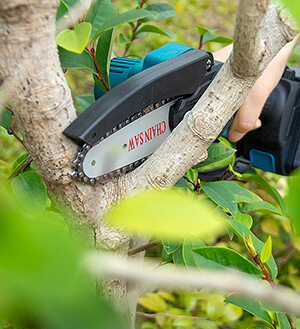 Donald S. Fort Lauderdale, FL
"Every toolbox needs one of these..."
Great for cutting up tree limbs. We use this to cut branches into smaller pieces for outdoor firewood. It has good enough power to cut 4 - 6 inch wide limbs with ease. Anything wider creates a few challenges. I haven't tested the battery life because I have cut as I go. If you hate yardwork, you need one of these!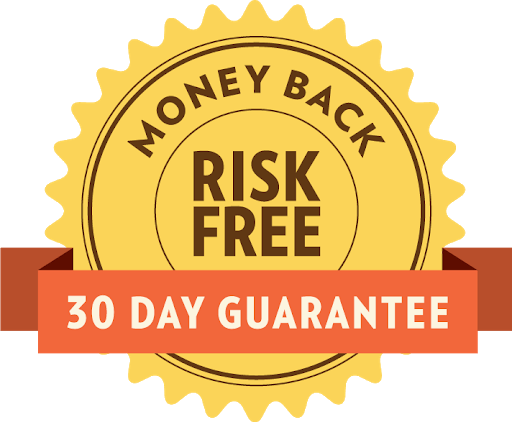 MONEYBACK GUARANTEE:
We know shopping online isn't always the easiest - especially for tools! Our goal is to ensure you enjoy our high quality tools and we will PROUDLY protect our customers.
We truly believe we carry some of the most innovative tools in the world, and we back that up with a risk-free 30 day guarantee called the Superbrand Promise.
The Superbrand Promise means that if you don't have a positive experience, we will do whatever it takes to make sure you are 100% satisfied with your purchase.