Saker Honing Guide
This Saker Mini Chainsaw Advantages:

This Saker Honing Guide Tool Unique Advantages: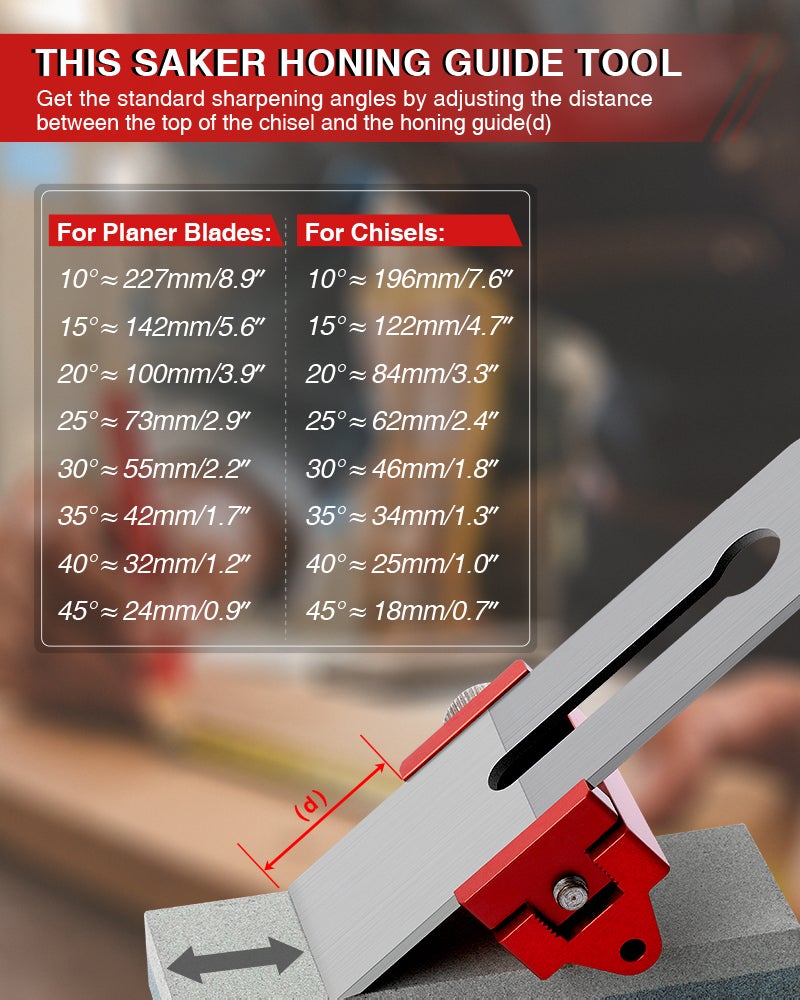 New Angle Fixing Tool

This honing guide could fix and adjust the angle at which the chisel edge contacts the whetstone, so that the whole knife edge can be sharpened evenly.

Optional Sharpening Angles

Get the standard sharpening angles by adjusting the distance between the top of the chisel and the Saker honing guide.

Compatible With Chisels & Planer Blades

The chisels and planer blades from 0-2.55 inches can be fixed by adjusting the knob, which covers the commonly used sizes.

Wide Roller Attached

The wider wheel/roller of Saker honing guide provide greater stability. It's not necessary to take care of avoiding tipping the jig in use.

All Metal & Durable

The body of Saker honing guide was made from aluminum alloy, heavy enough to support the weight of most chisels, wear-resistant, anti-corrosion, will never get rust after years of use.
Perfect tool for easy and accurate sharpening
Honing freehand may result in a rounded edge that doesn't cut as smoothly.
Since the Saker honing guide holds the tool at a fixed angle, it is easier to get a flat, consistent bevel and cleaner cuts. This guide is adjustable, it makes easy to dial in an exact bevel angle.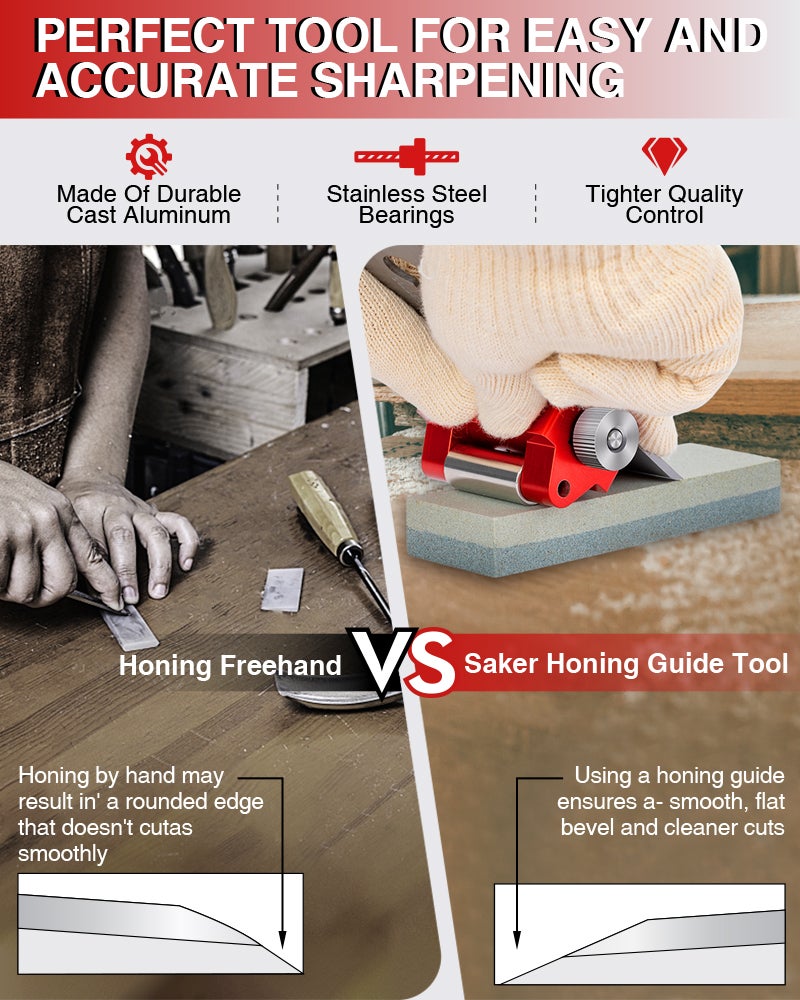 WHY CHOOSE SAKER HONING GUIDE TOOL
Saker Honing Guide Tool is very easy to Use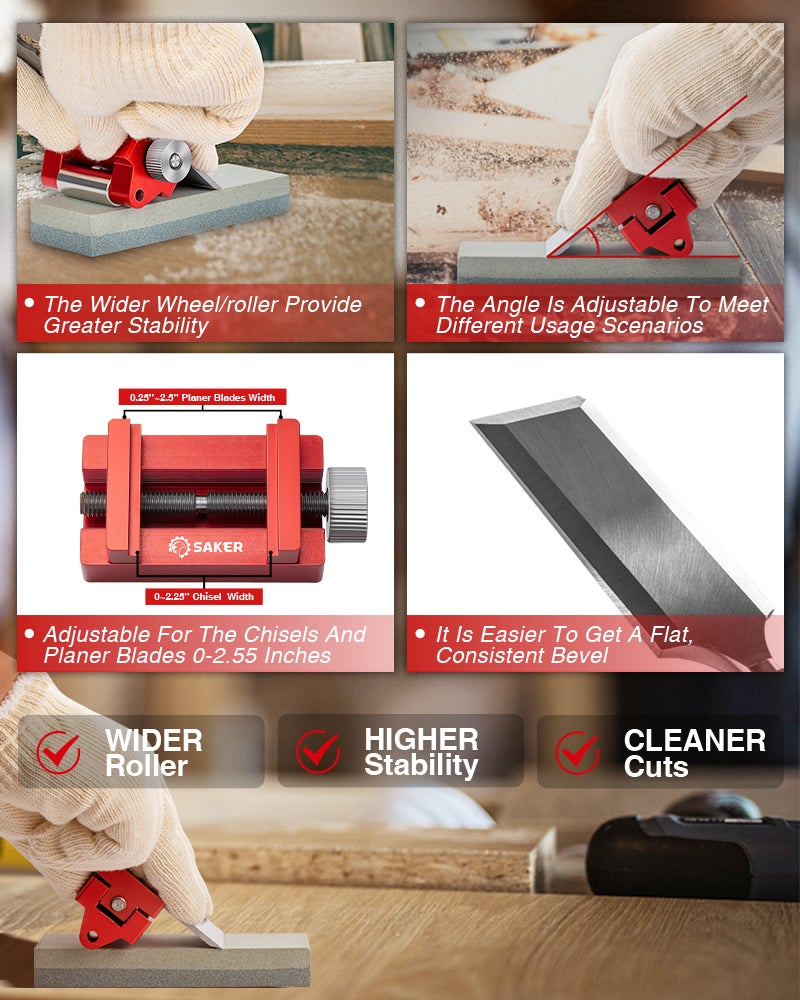 Purchase Saker Honing Guide!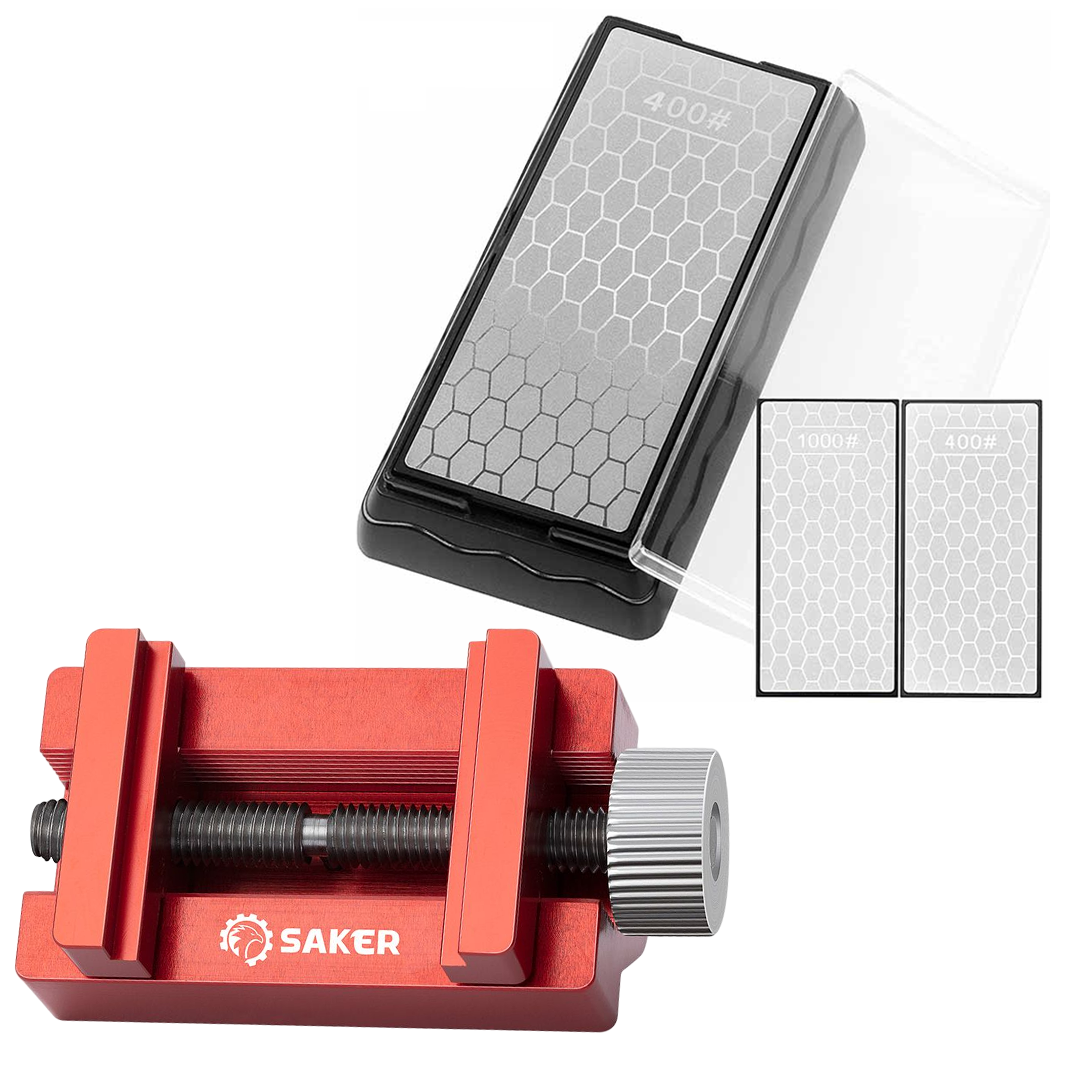 1PC * Saker Honing Guide + 1PC * Emery Sharpening Stone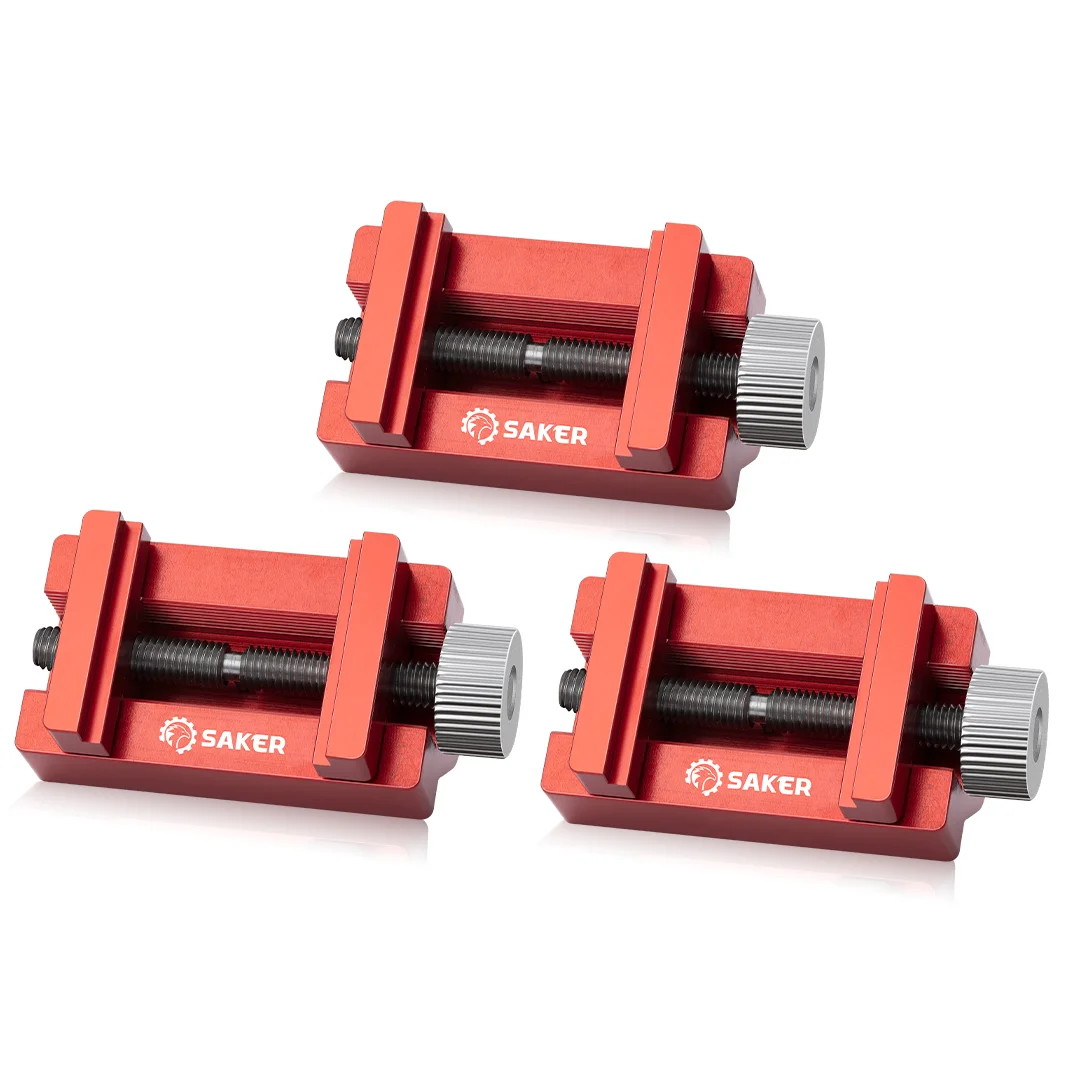 3PCS * Saker Honing Guide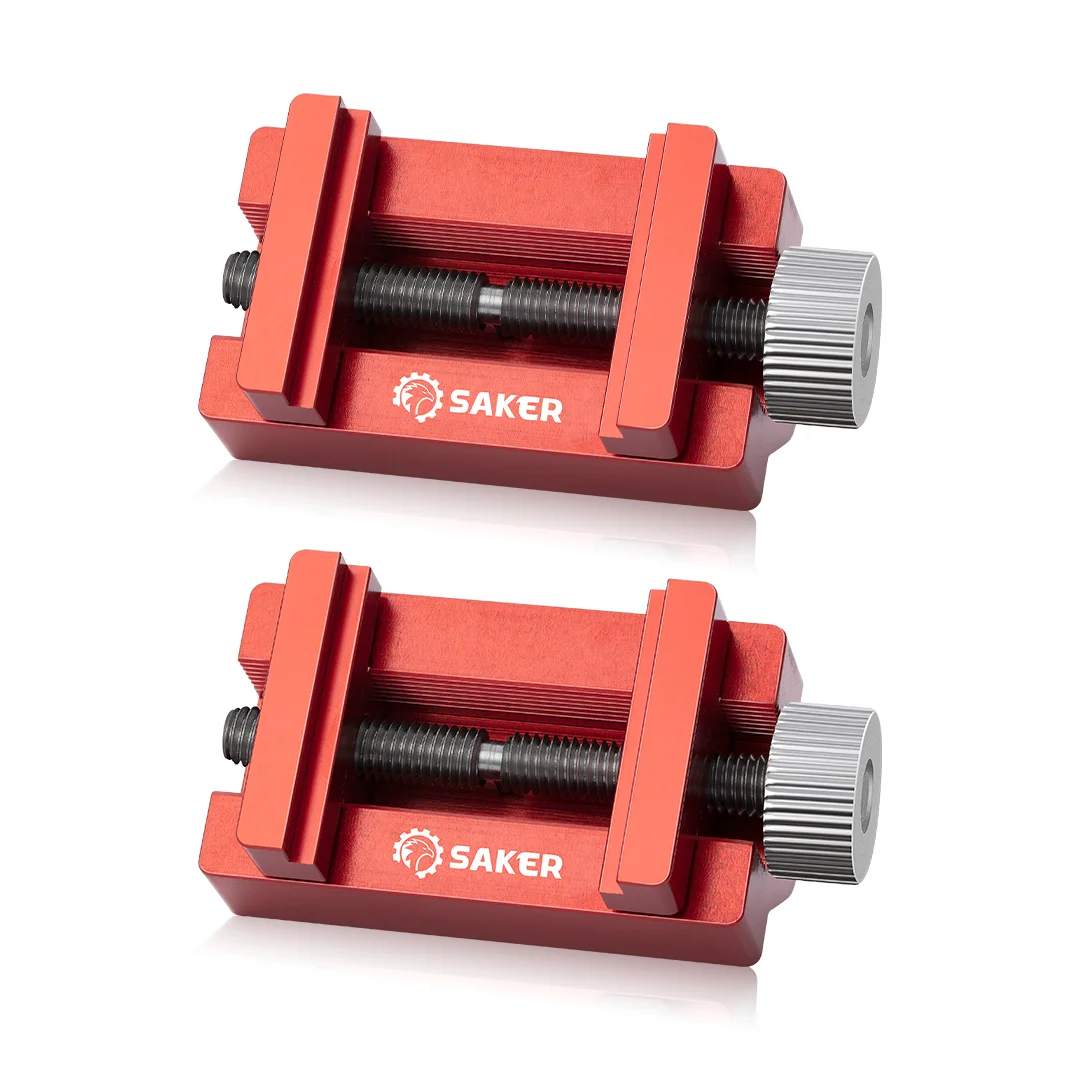 2PCS * Saker Honing Guide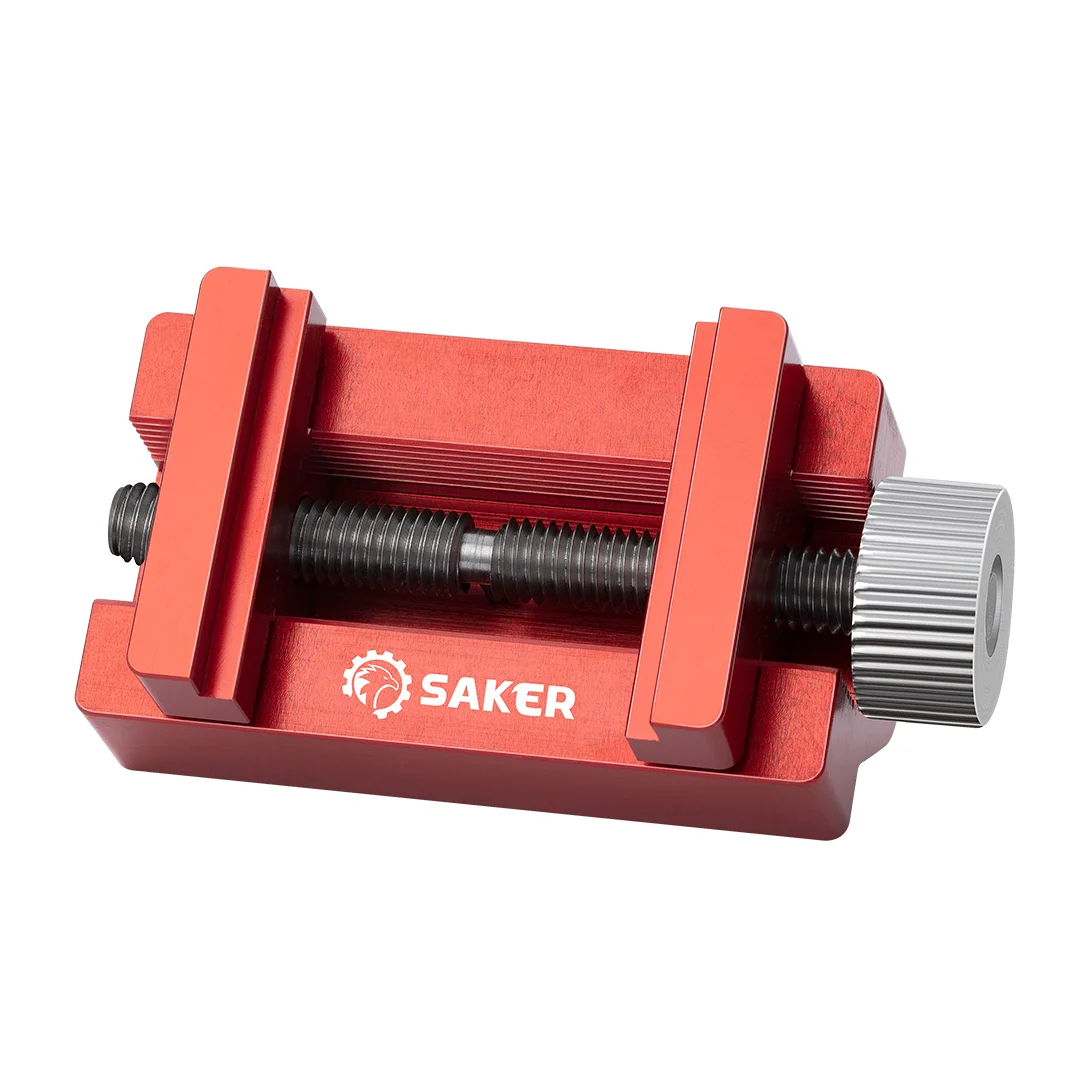 About Saker
Saker products were developed by real life professionals in construction. We understand the struggles handy people face in projects both at home and on the work site. Our products are designed specifically to be easy to use for everyone. We produce Saker products only with the highest quality of materials that are specifically vetted for durability and functionality.
Over 86,000 Construction Journeymen and Foremen use Saker Honing Guide Tool in the USA
Built with premium quality metal, and weighing 0.6 pounds, the Saker Honing Guide Tool is stronger than the regular honing guide. It is enough to support the weight of most chisels, wear-resistant, anti-corrosion and durable, it's no wonder Saker has 64,000+ positive reviews!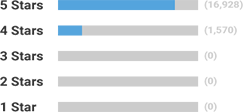 98%
of customers said they would buy again & recommend Saker to others.


This thing, in combination with a decent bevel gauge, has made sharpening plane irons and chisels so much easier. I have always been terrible at sharpening. For whatever reason, I could never seem to get that razor-sharp end result. I was surprised at how easy this made the whole process. The directions were extremely helpful—short and sweet, and very clear.
Nikolas R. from Los Angeles


I use it to sharpen planer blades and wood chisels. It works very nicely. Very easy to get the proper angle on my plane knives. Holds the blade straight. It's money well spent. Keep your tools accurate with a good cutting edge. You can't beat it.
Turner M. from Corning


This is an excellent, simple and inexpensive tool. It gives me much better, faster results when sharpening chisels and plane irons. Is a huge improvement over my attempts at freehand...tool has a solid feel and seems to be well-made.
Jason H. from Highland