KITCHEN APPLIANCE CORD WINDER
The Kitchen Appliance Cord Winder is perfect for:
Cord Winder Makes Organizing Easier for You
Tidy Wrap Cord Organizer

When you used the various small appliances in the kitchen, don't worry about the messy power cords, the cord organizer will help keep your kitchen equipment wires in order.

Compatible with Most Appliancess

The kitchen cord organizer can be used for all kinds of kitchen utensils, such as mixers, coffee machines, blenders, air fryers, toasters, pressure cookers, juicers, etc.

Packaging and Materials

The kitchen appliance cord wrap is made of high-quality rubber, super soft, and not easy to damage. The glue of the kitchen wrap organizer is also very sticky and not easy to fall off.

Easy to Install and Use

Scrub the fixed position with clean water and wait until it dries before installing the cord wrappers. After the cable organizer is installed, please wait for half a day before using it.

Caring for Families

Show your gratitude and love by giving this cable holder to your mother, girlfriend, wife, or anyone who needs to cook in the kitchen frequently!

100% Money Back Guarantee

Our customer service is unmatched, and you can get all your money back if you don't like the Cord Winder!
Kitchen Appliance Cord Winder for Kitchen Appliances
The Kitchen Appliance Cord Winder is so good to use. It is made of high quality rubber, which has good durability and can resist deformation. It is also compatible with most of the kitchen appliances on the market. It is equipped with a super adhesive fixing tape to provide you with long-term application. You can finish winding the wires with just one hand, saving time and effort.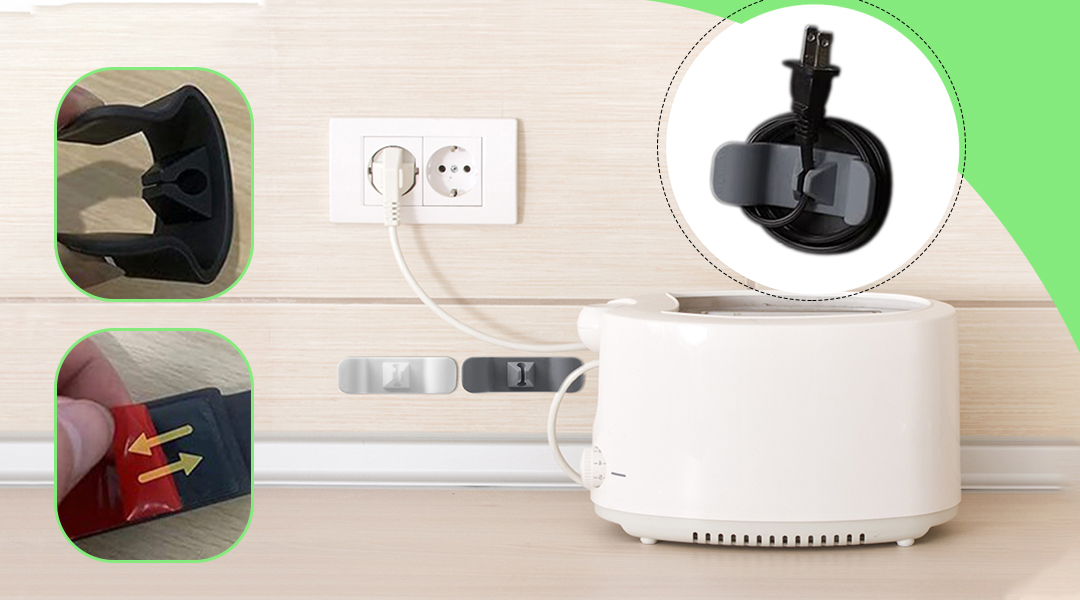 Why is the Kitchen Appliance Cord Winder the best for your choise?
Other winders on the market are similar in function to ours, but the rubber and stickers they use are not good enough, which will affect the life of the winder. Then Kitchen Appliance Cord Winder is the one for you.
The Kitchen Appliance Cord Winder is light and easy to use. It is good to use and compatible with 70% kitchen appliances.Each cord keeper is made of high-quality rubber, durable and not easily deformed. The glue on the bottom is a high-quality glue selected for many tests, and it is not easy to fall.
| | | |
| --- | --- | --- |
| | Kitchen Appliance Cord Winder | Other Cord Winder |
| Organize appliance wires | | |
| High-quality rubber | | |
| High-quality glue | | |
| One-hand operated | | |
| Suitable for most appliances | | |
| Multiple quantities available | | |
| Durable & anti-deformation | | |
Kitchen Appliance Cord Winder is So Easy to Use
STEP 1

First, scrub the fixed position of the appliance with water and wait for it to dry before installing the winder.

STEP 2

Second, after the cord winder is installed, please wait for half a day before using it to prevent it from falling off due to insecure paste

STEP 3

Finally, you can wrap the wires of your appliances around the cord winder!
Purchase Kitchen Appliance Cord Winder!
About Saker
Saker is a company that designs and manufactures professional-grade tools for construction work and home maintenance. We focus on quality and efficiency, and making products that are easy to use for everyday people, but strong enough to make a professional builder proud. Our award-winning customer service cannot be beaten, and our team of knowledgeable handy people are always ready to help you with your DIY project!
Saker Has Over 64,000 Positive Reviews!
See what customers have to say about their experience with the Kitchen Appliance Cord Winder.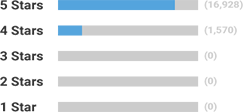 98%
of customers said they would buy again & recommend Saker to others.


I just got my first set of these cord wraps and immediately applied them to my slow cooker & Kitchenaid mixer. This is perfect!! It is exactly what I was looking for & hoping for. I have limited space and cords always seem to be in the way or popping out of cabinets. This will help keep the cabinets neat and my cords secured. I need more!
Carl F. Wayne, PA


I am so glad I made the purchase! I used it on my KitchenAid mixer and our ninja blender. This allows the cord to be able to wind around the cord organizer just fine! Your appliances look neater too.
Anna R. Fort Worth, Texas


They stick to the back of your small appliances very well. These stick on with nanotape-style adhesive, so they adhere well even on uneven surfaces. Cord wraps around and then locks into the slot provided. The flexible silicone holds the plug securely but isn't so stiff that it's difficult to insert or remove the end of the cord. Great item!
Janet T.Sequim, WA