JAR SEALER AND ACCESSORY HOSE KIT
The Saker Jar Sealer and Accessory Hose Kit Advantages: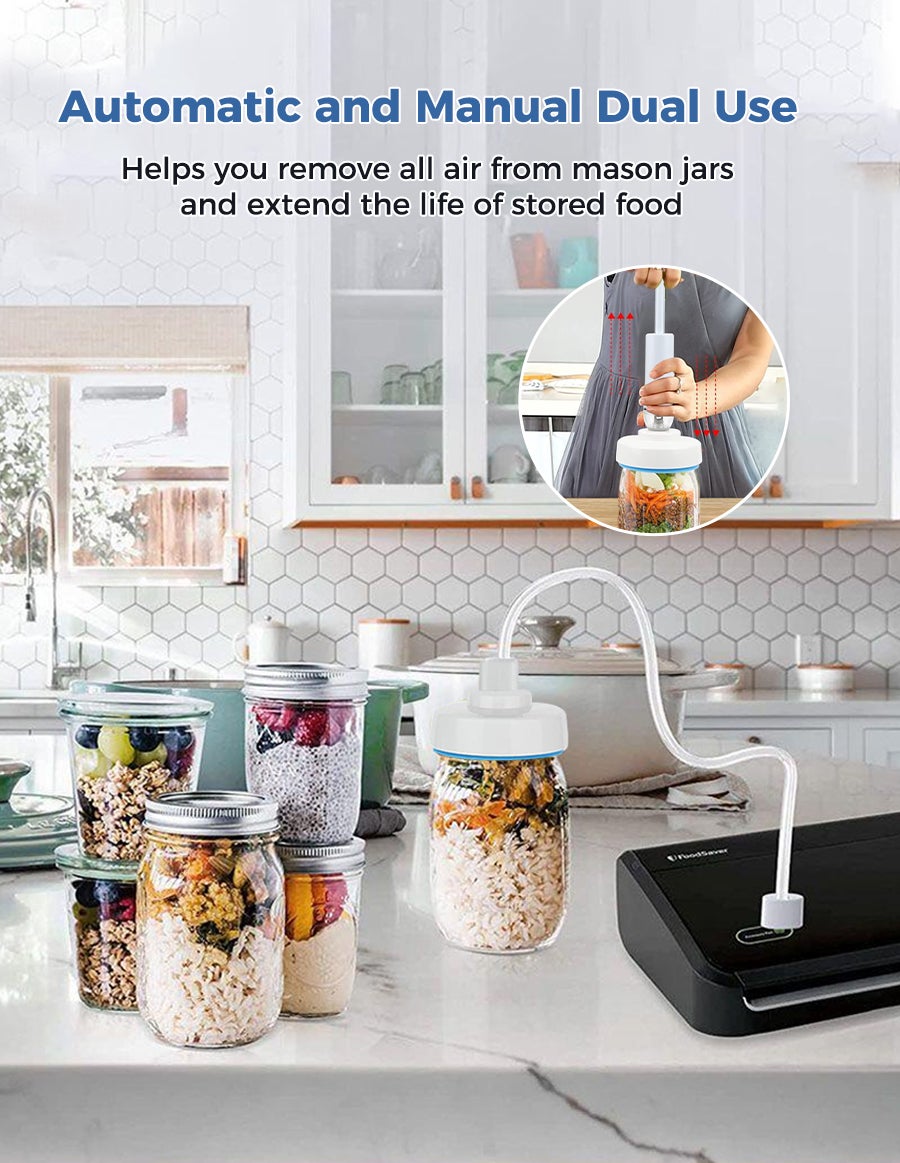 Universal

Mason jar vacuum sealer kit can be used with FoodSaver Vacuum Sealer. The included hand pump works when you don't have FoodSaver. Great for kitchen or backcountry camping use.

Keep Food Fresher

The unique design can keep food away from more air, and keep food fresher than without it.

Air Tight Food Storage

Keeps foods longer compared to other traditional non-vacuum storage. Ideal for sauce, mustard, grains, nuts, and jam storage.

Equipped with Lid Opener

We have a dedicated lid opener that allows you to open Mason lids easily. The compact and delicate aluminum material design makes it durable and portable.

Environmentally Safe

High-quality, food-grade with BPA Free silicone sealer ensure there are no harmful materials being introduced to your storage food, odor-proof, and stain-resistant.

Dishwasher Safe

Our regular sealers hood is very easy to clean and can be washed directly in the dishwasher without manual cleaning.
America's New Favorite Tool Featured On:

There are two ways to use the Mason jar vacuum sealer kit:
Method 1: Connect to a FoodSaver vacuum sealer to complete the work. (Only applicable to FoodSaver brand, and not suitable for the following models: FM2000, FM2100, FM2500, FM4800, FM4900, FM 5800; VS0160, VS1130, VS0100, VS0150).
Method 2: When the FoodSaver vacuum seal-er is not used, the mason jar can be sealed with the hand pump (about 5-12 pumps).
Two methods of use allow our products to adapt to various situations. You can use it in your home kitchen or when you don't have the FoodSaver with you. e.g. camping, etc.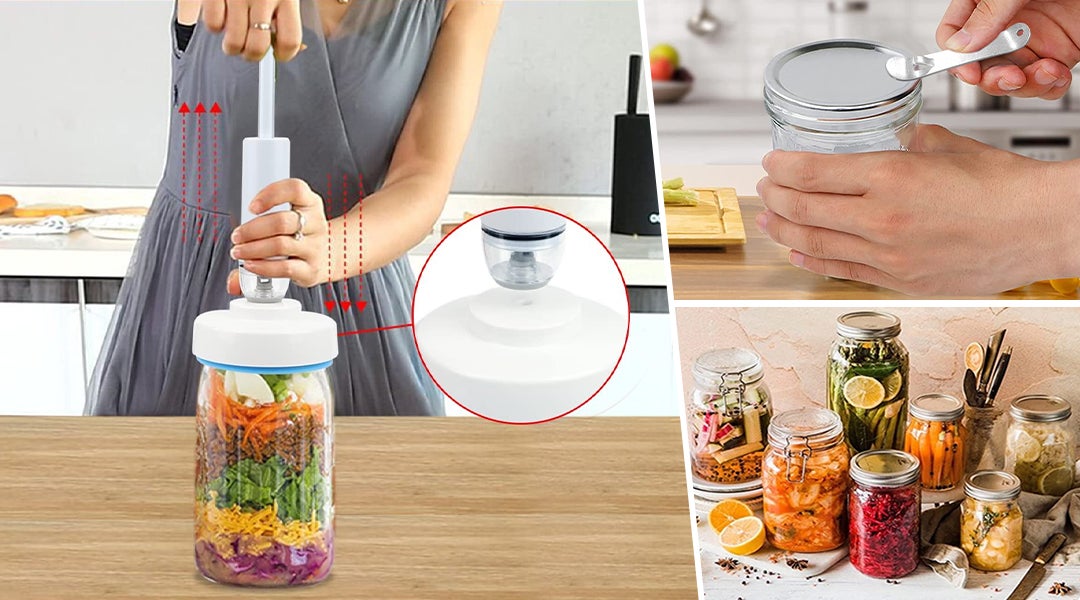 Easily and Quickly Open the Mason Jar Lid

Manual Portable Vacuum Pump

Food Grade Silicone Hose for FoodSaver

BPA Free & Environmentally Safe Sealer

Preserve the freshness of sauces, mustards, jams, grains, nuts and more.
Long-term Food Storage System
Keep your fridge, freezer and pantry in good order with this long-term food storage system that maintains taste and flavor of frequently used products such as pasta, soups, jams, sauces, cereals, flour, sugar, crisps and biscuits over time.
Functions and Dimensions
The Saker 1080° rotating multi-function faucet has a three-stage rotating design, which is larger than the 360- and 720-degree rotating faucet. It can be easily bent or folded, and the Angle of the faucet can be adjusted freely so that the water can reach every corner of the sink to meet your different needs. Its mechanical arm design can be folded and stored, and laundry is no longer in the way.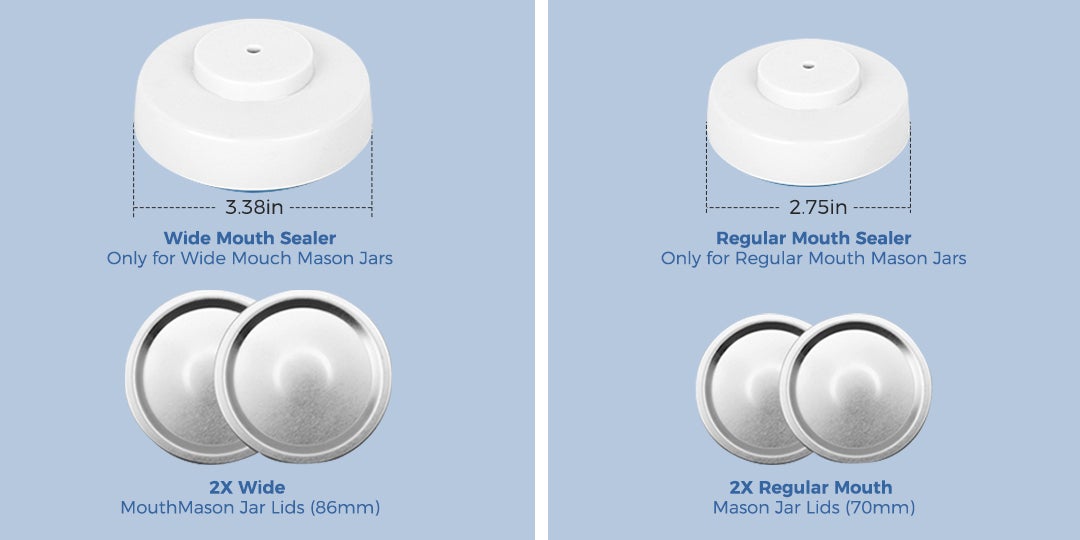 Saker Jar Sealer and Accessory Hose Kit are So Easy to Use

Purchase JAR SEALER AND ACCESSORY HOSE KIT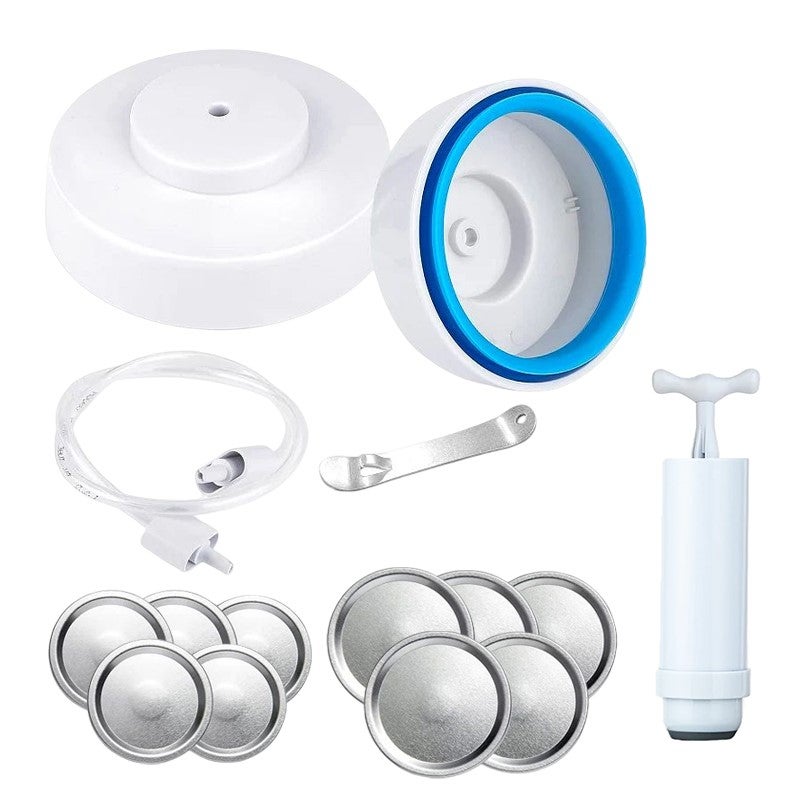 5* Regular + 5* Wide Mouth Mason Jar Lids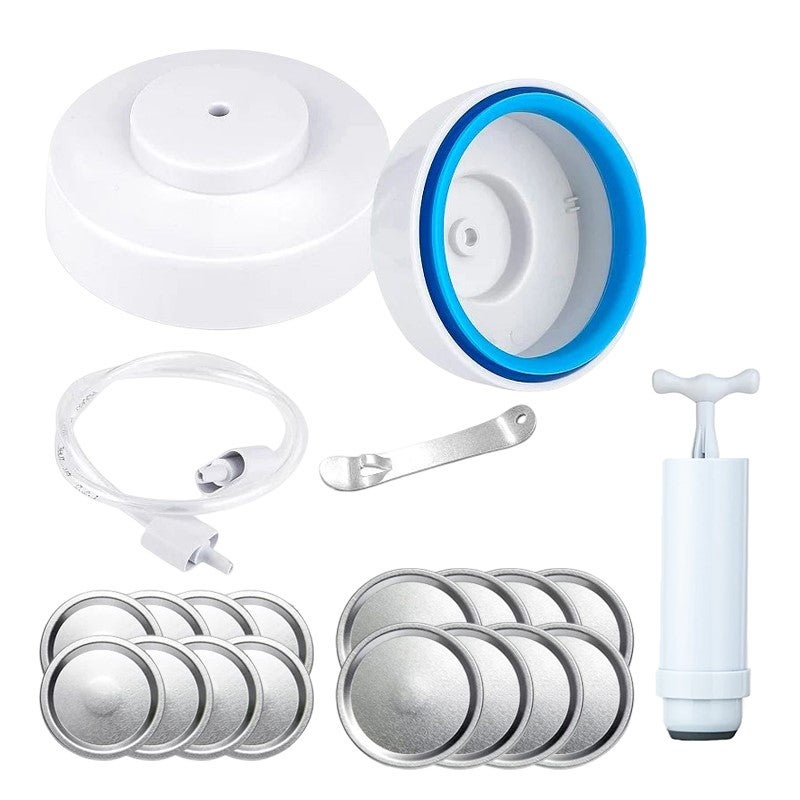 8* Regular + 8* Wide Mouth Mason Jar Lids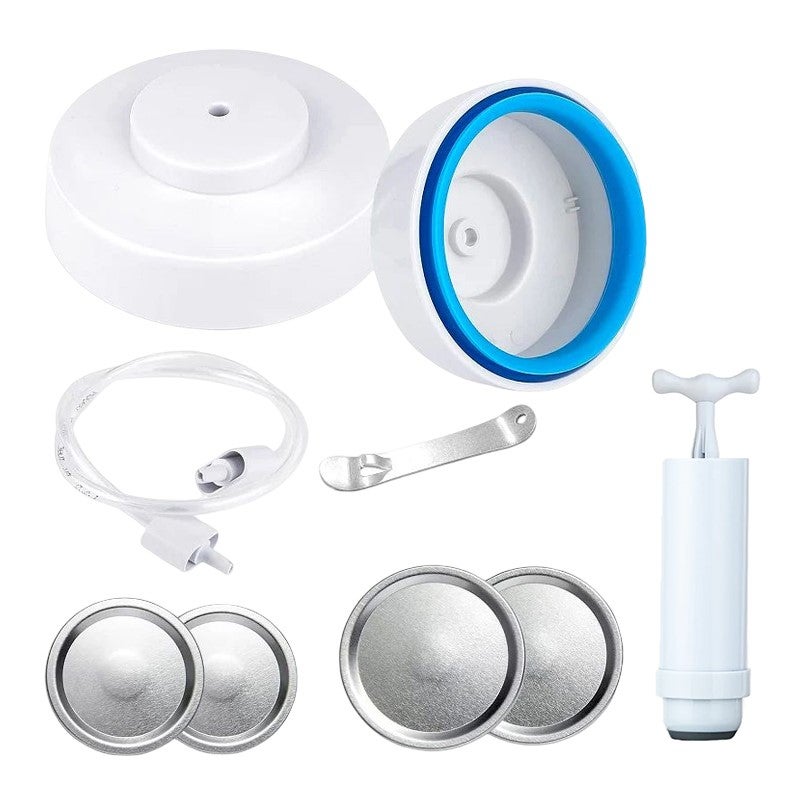 2* Regular + 2* Wide Mouth Mason Jar Lids Set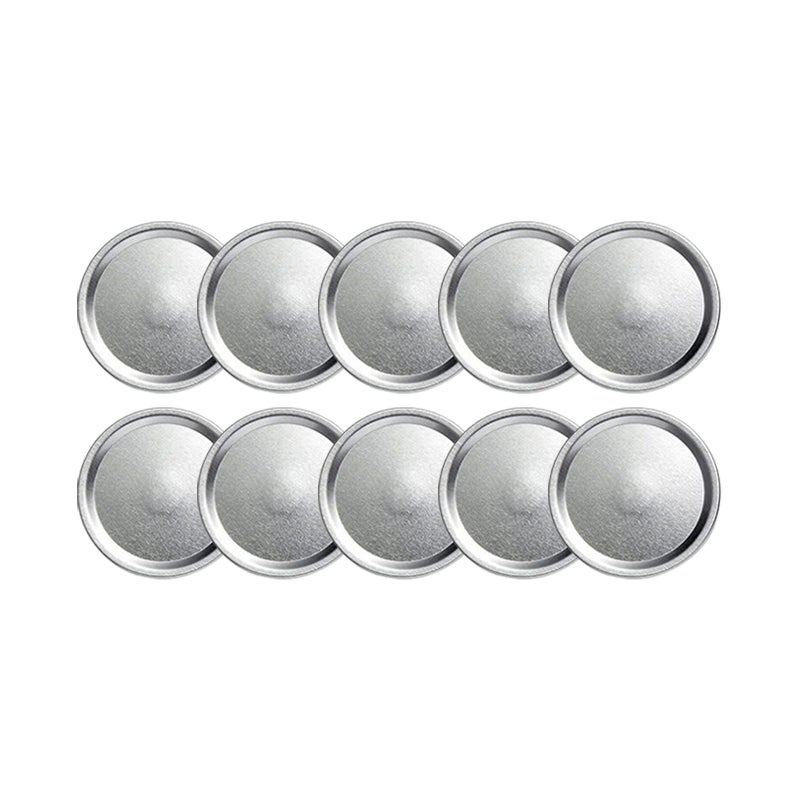 10* Regular-mouth Mason Jar Lids (70 mm)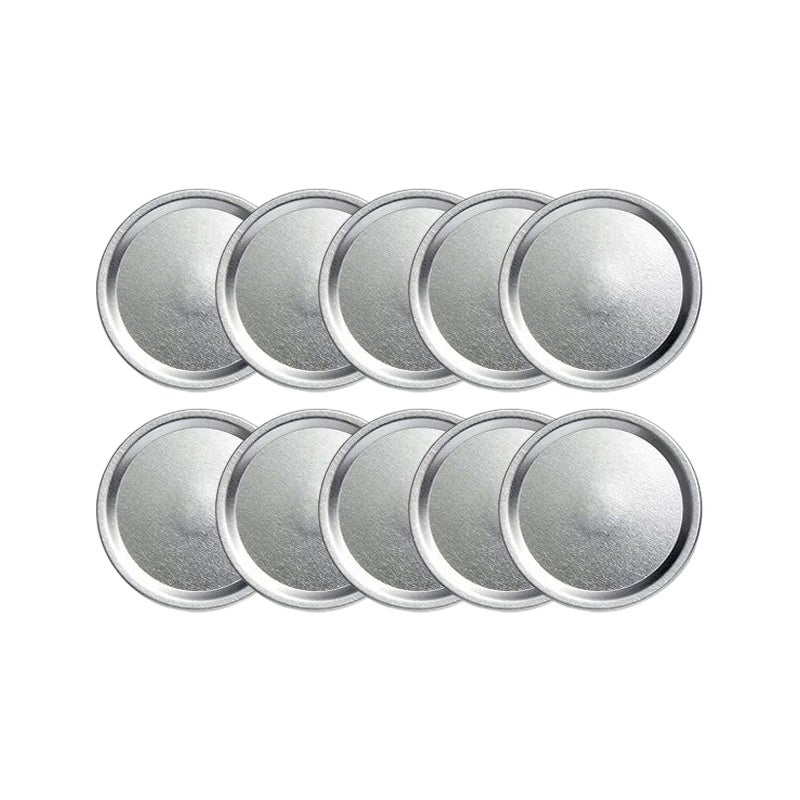 10* Wide-mouth Mason Jar Lids (86 mm)
About Saker
Saker products were developed by real life professionals in construction. We understand the struggles handy people face in projects both at home and on the work site. Our products are designed specifically to be easy to use for everyone. We produce Saker products only with the highest quality of materials that are specifically vetted for durability and functionality.
Saker Has Over 64,000 Positive Reviews!
See what professional construction people and home improvement enthusiasts say about Saker Jar Sealer and Accessory Hose Kit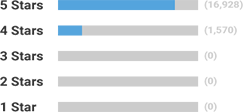 98%
of customers said they would buy again & recommend Saker to others.


This product is simple to use. Works great. I store a lot of things in mason jars. It takes me well under a min to vacuumed seal a 1/2 gallon jar. Less for smaller. It pays for itself in making food last longer. I like it most because it just helps in so many ways. I marinate most of my meats before cooking. Pulling a vacuum with marinade in a mason jar and let sit. Shake and do that a few times really pulls the flavor of the marinade into the meat. I love fried chicken. I love it soaked in a homemade spiced mild buttermilk. It is convenient to marinade it this way. It's surprising how much space a mason jar saves in the frig and just how much fresher and longer it lasts using this.
Gary D. from Los Angeles, California


I bought this to use to vacuum seal jars of coffee to extend the freshness of the coffee. I also use it to vacuum seal and long term store jars of nuts. I have a hand held vacuum device that works perfectly with these lids so I don't have to pull out the Food Saver machine. So far, there doesn't seem to be a problem reusing the lids. The vacuum holds when removing the Food Saver Sealer. It works just like I hoped. An easy five stars. I would buy again if needed.
Aaron R. from Reston, Virginia


We have vacuum-packed for years. Our original set was lost in a move. Anything that can be vacuum-packed in a jar last longer. As an example we have peach slices dried and vacuum packed in a jar using these lids over 2 years ago that are still bright and tasty. Here is the best part. Using jars to vacuum pack makes the contents accessible many times. Open the lid, get out what is needed and vacuum the lid to seal. No cutting off excess bag length or wasted contents. That is especially helpful when packing herbs. Try it, you'll love it.
Leo T. from Walpole, Massachusetts