A Delicate Tool For Life
Buy Saker 18-in-1 snowflakes multi-tool to solve your life's problems
It's a miracle of tools that come together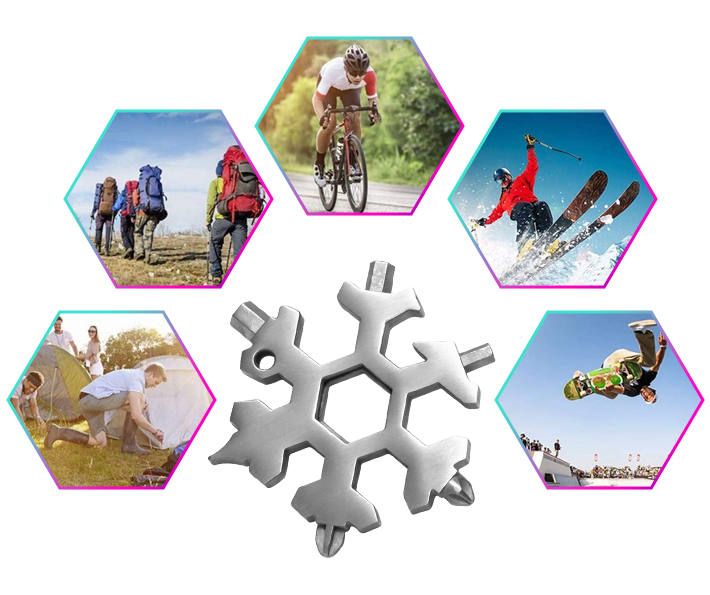 One Multi Tool contains incredible 18 tools.
As the piture shows, This tool is small and easy to carry. You can take it to everywhere.
It is designed into a unique shape of Snowflake, the shape is beautiful.
Although small, it has weight, and you can feel the material in your hand.
It can tighten the screws, open the cap, repair snowboard, bike, toys, and much more.
It can also be hung in the keyring, backpack, or decorated in the Christmas tree.
SHOP NOW