KEYHOLE SLOT MARKING TOOL SET
The Saker Keyhole Slot Marking Tool Set is perfect for:
The Advantages of Saker Keyhole Slot Marking Tool Set
Quickly & Easily Mount Objects

Tools tighten securely in the keyhole slots to accurately mark the fastener locations without the need for measurements or generation of templates.

Works With Most Styles of Keyhole Slots

Including molded-in (plastic), cut-in (wood, plastic or metal), and add-on hardware (surface mounted or recessed). Accommodates thicknesses ranging from thin metal to 1/4" or more.

Marks Virtually Any Surface

Comes with long-lasting black and white ink in order to mark both light and dark surfaces. Works on hard, soft, smooth, and rough/textured surfaces. Ink marks can be removed with a Magic Eraser or denatured alcohol.

Recessed, Self-inking Marker

When the tools are mounted on the object, ink is automatically transferred from the ink reservoir in the cap to the marking pad. The caps store ample drying-resistant ink for repeated use.

Robust Application-focused Design

Use with Power strips, Floating shelves, Parts cabinets, Network switches, DIY keyhole router bit slots, Add-on keyhole slot hardware.

100% Money Back Guarantee

Our customer service is unmatched, and you can get all your money back if you don't like the tool!
No measurements, no template generation, no guesswork.
Tired of measuring for keyhole slots, making multiple surface marks, and still having objects that are crooked or will not mount? The Keyhole Companion solves this by attaching to keyhole slots and marking where the fasteners need to go on the surface. No measuring, generating templates or guessing. Simply mount the tools in the keyhole slots on your object and tighten, then remove the caps and mark the mounting surface with a quick push.
Why choose the Saker Keyhole Slot Marking Tool Set?
This Saker Keyhole Slot Marking Tool Set quickly installs on the piece you want to hang, and when you press it against the wall, a small mark is made in the exact location you need to place the screw. There are lots of hacks out there that will allow you to do the same thing but if you want an easy way to make these marks grab one of these keyhole markers online...
| | | |
| --- | --- | --- |
| | Saker Keyhole Slot Marking Tool Set | Other Marking Tool |
| No measuring | | |
| Compatible with most keyholes | | |
| Can mark almost any surface | | |
| Recessed, self-inking marker | | |
| Easy to operate | | |
| Compact and lightweight | | |
| Minimal maintenance | | |
Saker Keyhole Slot Marking Tool Set is So Easy to Use
MOUNT

Use an object as its own template Simply attach the Keyhole Companion tools in the keyhole slots of the object you want to hang.

MARK

No measuring to determine fastener locations After pressing it against the surface, each tool leaves an "X" to show where to install fasteners.

DONE

Quickly mount objects right the first time One and done.
Purchase Saker Keyhole Slot Marking Tool Set!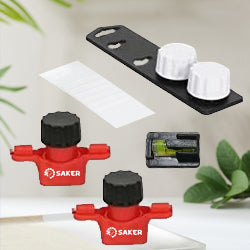 2* Saker Keyhole Companion + Accessories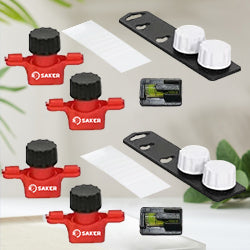 4* Saker Keyhole Companion + Accessories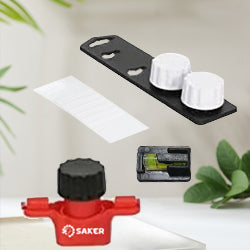 1* Saker Keyhole Companion + Accessories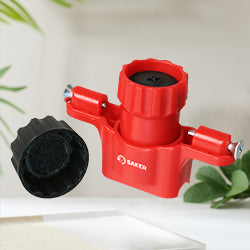 1* Saker Keyhole Companion
About Saker
Saker tools are designed by real construction professionals who are out there with years of experience in real-life job sites. We've been a staple in the DIY and construction industry for over 20 years, and we've helped over 2 million happy customers achieve better results in their home and professional projects.
Our professional-grade tools are made with durable, high-quality materials and seamless, user-friendly operation. Our customer service team is knowledgeable and ready to help - just shoot an email if you ever need anything!
Saker has over 64,000 positive reviews!
See what customers have to say about their experience with the Saker Keyhole Slot Marking Tool Set.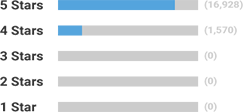 98%
of customers said they would buy again & recommend Saker to others.


I recently purchased a home, and I've got a ton of pictures and wall decor to hang up, and I've always hated how tedious the process of measuring and leveling and marking everything is while hanging pictures in the past. For me, this is easier to use and gets better results than a handful of tools I've used in the past. The day I received it, I used it to hang 2 sconces perfectly level and even, and it only took about 5 minutes. Before, that would have taken at least half an hour and likely multiple attempts to get them level. Since I got this, I've been singing its praises everywhere, and I can't recommend it enough!
Carl F. Oxford, England


Where was this invention years ago? This makes hanging up anything, so much easier, quick and accurate. Great for pictures, wall decorations and shelves. I mounted 4 power strips to the wall in less than 10 minutes. Last time I did something similar it took nearly an hour. Thank you, great product and a "must tool" in any DIY person's toolbox!
James R. Edinburgh, Schottland


OMG this tool is an absolute life saver! The best thing ever invented. I always had difficulty hanging pictures, shelves, you name it, that had keyholes for hanging. I could never measure correctly and I ended up cussing, yelling and being very frustrated. This keyhole companion is genius. Just screw the keyhole companion onto the back of tour frame or shelf and press. The stamp makes a mark exactly where you need to pound a nail to hang your picture of shelf. Takes no time at all! Comes with a mini level so all your projects are perfect. Really highly recommended.
Janet T.Cardiff, Wales